Booking Settings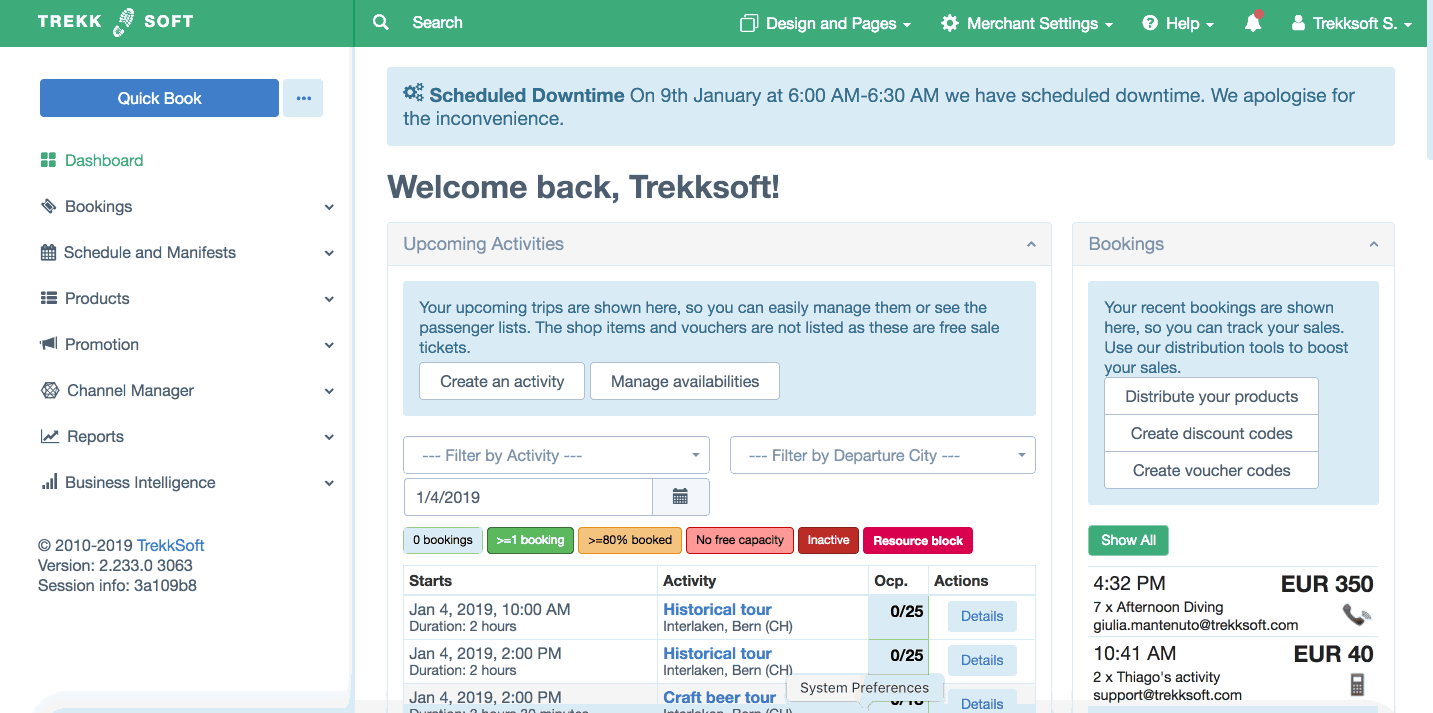 Checkout
Custom booking number: you can change the booking numbers that TrekkSoft randomly assigns to your baskets. Every time you want to start a new period don't forget to set it back to 1.

Tracking: here you'll enter the tracking codes that need to be inserted in your booking process and/or thank you page.

Confirmation: what you send with your confirmation emails and how these look.
Multi discounts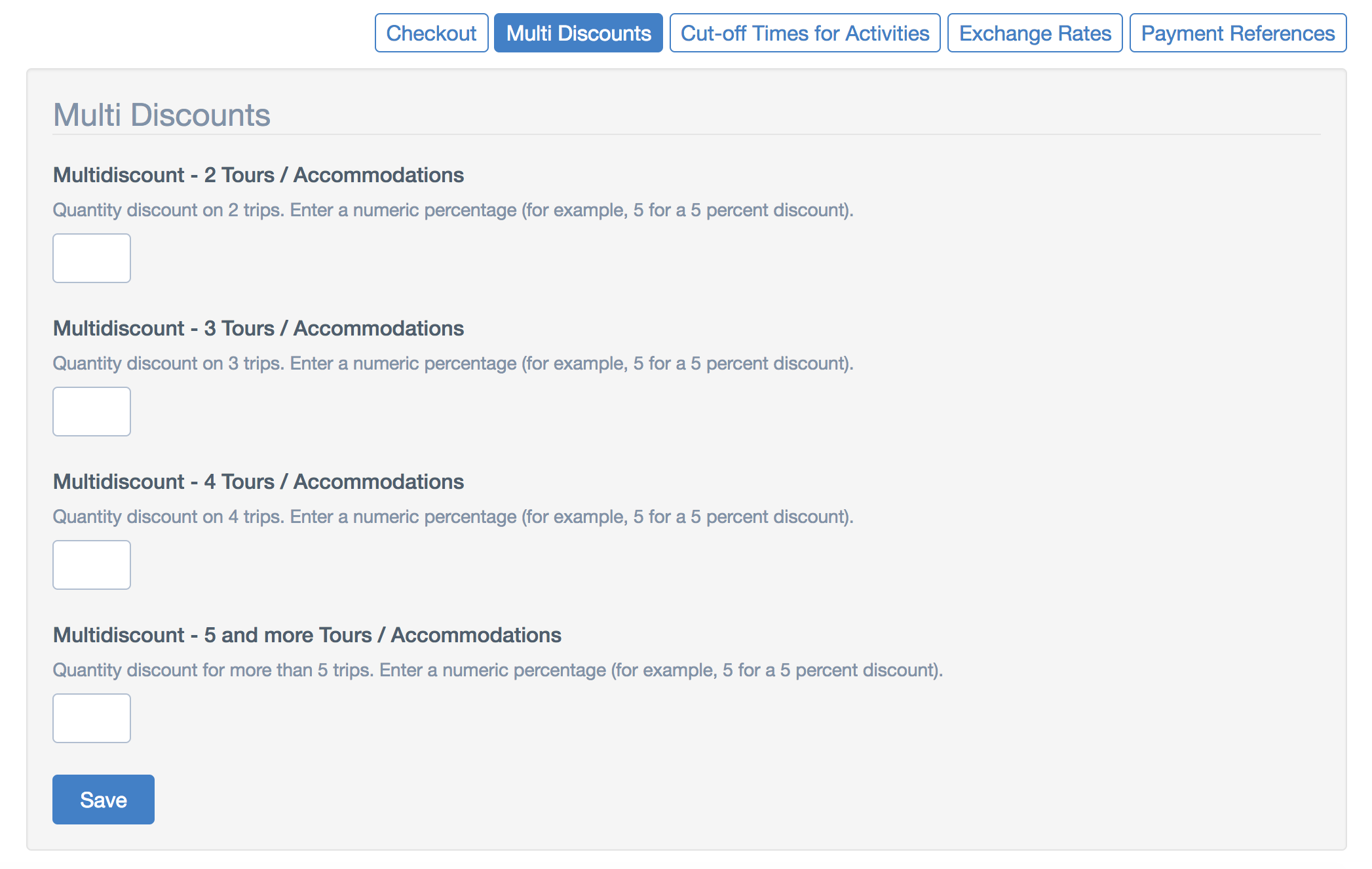 Here you can establish the discount your end-user will get when booking 2, 3, 4 and 5 or more activities. This way, you can compel your clients to buy more of your tours.
Note: this feature only works with website builders, won't work if you're integrating a widget on your site.
Cut-off times for activities
This section allows you to establish a default cut-off time for all your activities. Read more about cut-off times here.
Exchange rates
Here you can set up the exchange rate for each of the currencies your partners sell in. The coin we'll be comparing it to is always euros.
Payment references
Payment references help you to categories payments by your specific needs. On this page, you can create as many payment methods as you need.
Taxes and Fees
TrekkSoft allows tour and activity providers to customize their booking systems by adding their own taxes and fees. This is great for companies that require guests to pay tolls or other costs that occur during a trip or activity. Companies can also track different taxes that apply to their business using the accounting report, which shows which taxes each customer paid and displays each tax/fee individually.
Creating a New Tax or Fee
To create a new tax or fee, go to Settings > Checkout, Taxes & Fees, in the tabs menu, please select Taxes & Fees: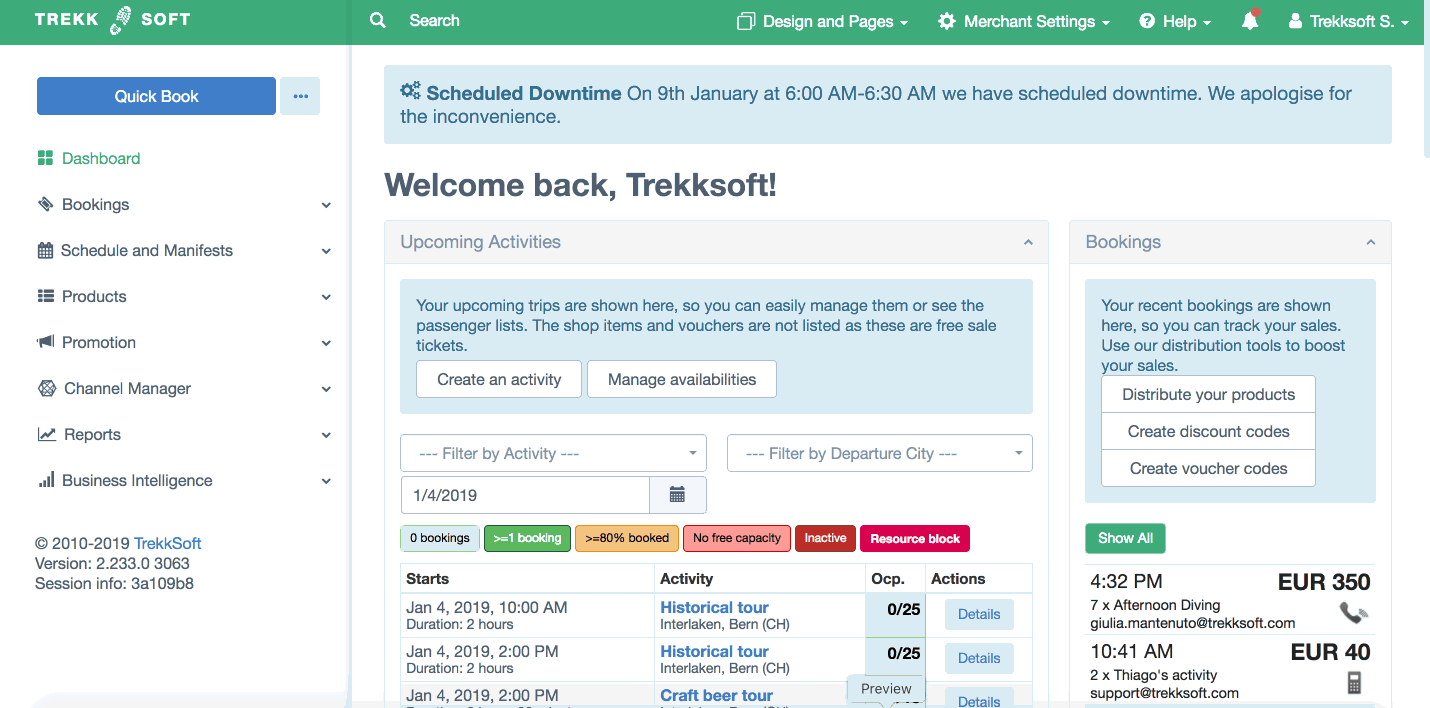 Click Add New Tax/Fee at the bottom of the screen.
Title
The name of your tax or fee.
Tax or Fee
Select either "Tax" or "Fee". Tax is calculated by taking a percentage, while Fees are fixed amounts that are added to the balance of an order.
Value
The value of your tax (a percentage) or fee (a fixed amount).
Inclusive
If this is marked, TrekkSoft will include the tax/fee in the cost of your activity or item. This means any existing prices will not be changed. If unchecked, this value will be added to your customer's basket in addition to the cost of the item or activity.
Compounding
If marked, this new tax will be calculated based on the total cost of the activity or item plus any additional taxes or fees that have already been applied to the transaction. Otherwise, the original price of the item or activity will be used for the calculations.
Componental
This tax will be applied to the additional services you provide with your trips (food, transportation, insurance...). The value input will be a percentage of the total price of the service. You can catalog them on the taxes page and add them to your activities. To all of them, or just some of them.
Once you have entered this information, click Save.
Taxes Report
Once you have added your custom taxes and fees, go to Reports > Turnover > Taxes & Fees. This is great for keeping track of legal taxes that you are required to report, as well as recording any general expenses related to your business.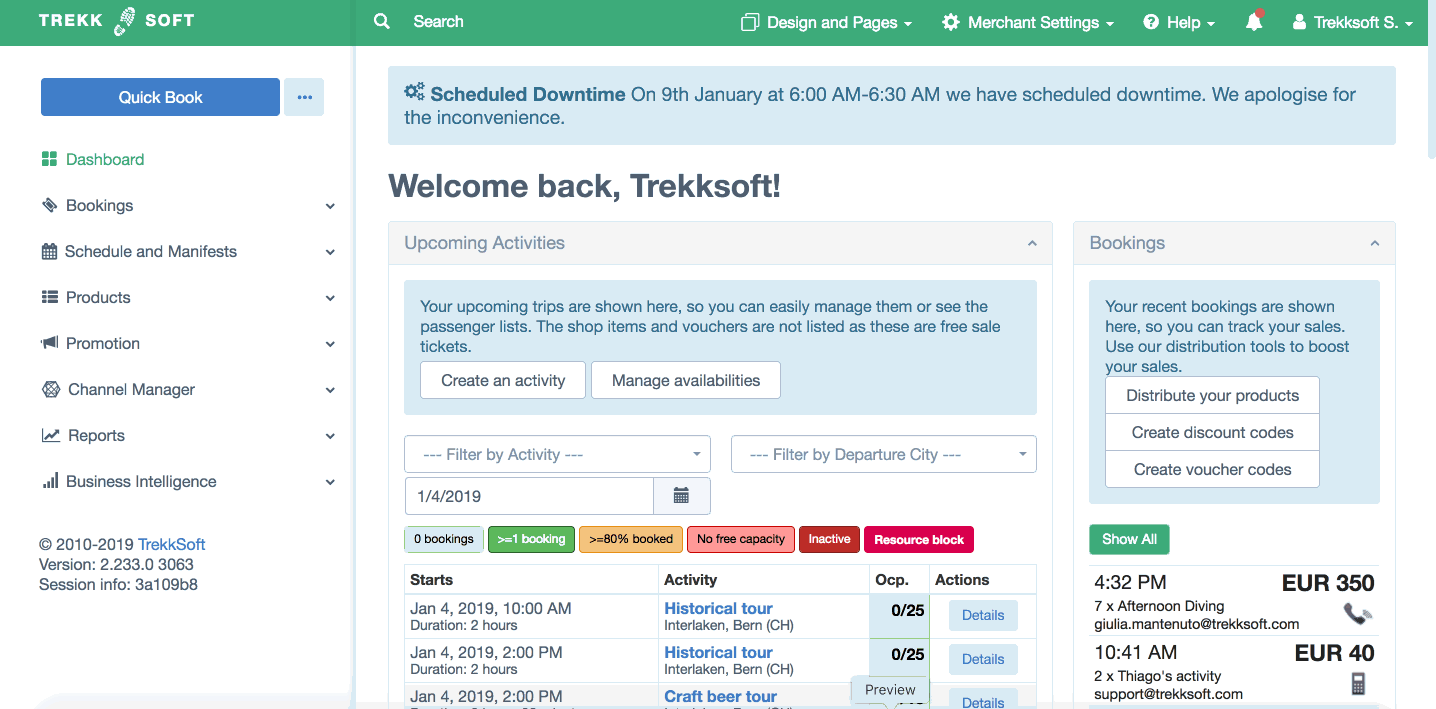 Itemized PDF Receipt
Once your customers have made a purchase, they will receive a separate receipt, highlighting each item and detailing any additional taxes or fees charged. To edit this email, go to Design and Pages >Templates and select the "E-Mail Texts" tab. At the bottom of the screen, you'll see the PDF Ticket(s) email, which you can customize to fit your business.