Your TrekkSoft Dashboard
The first thing you see when you log in to your TrekkSoft account is the Dashboard. Get a general overview of your upcoming trips and activities, your latest bookings, and other useful links to manage your business.
Dashboard for new users
For new users, your dashboard will show the steps you need to take to complete the setup process and get your store enabled.
Your dashboard will look like this: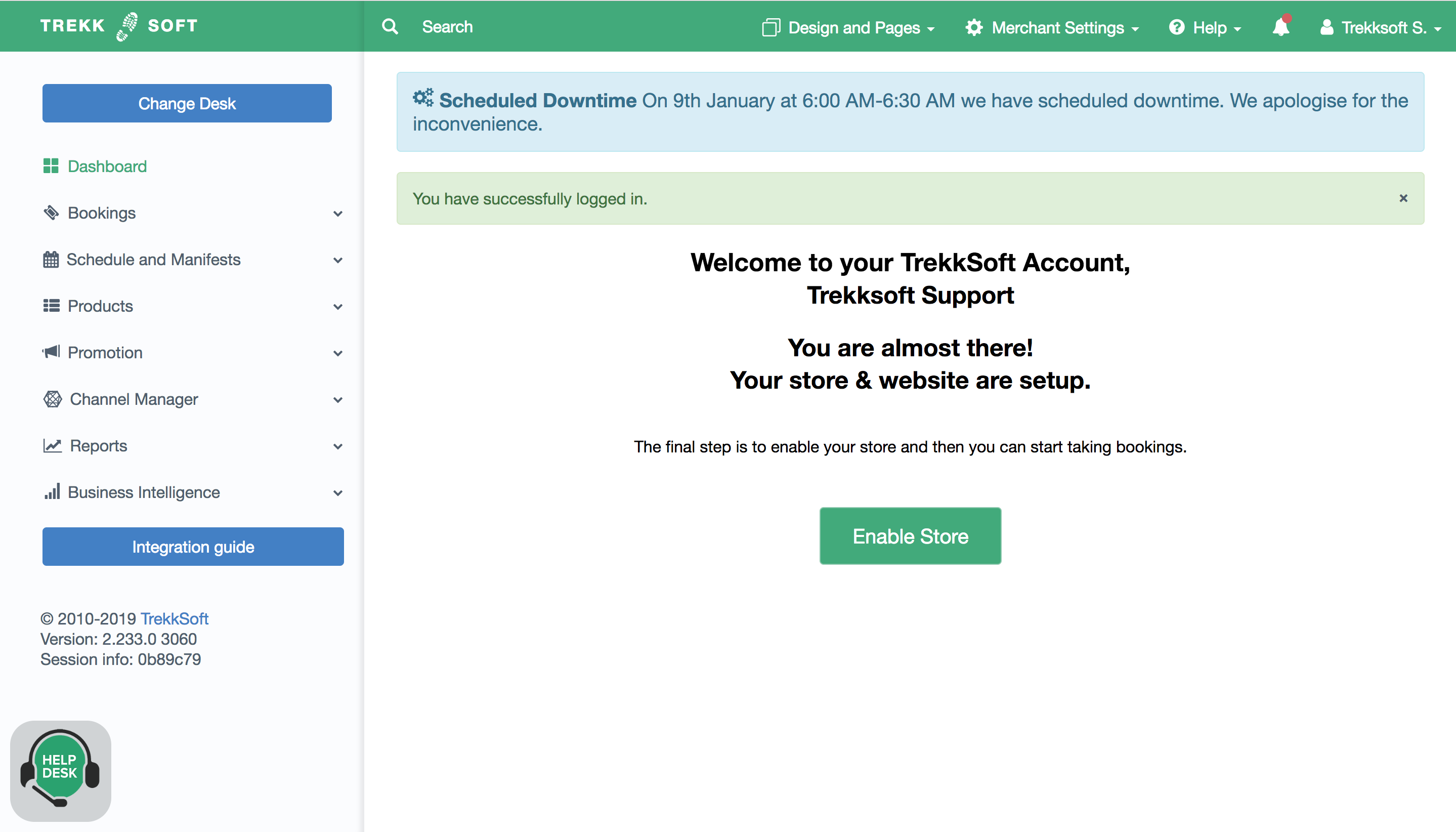 Your main dashboard
Once your store is enabled, your dashboard will show your upcoming activities and the latest bookings.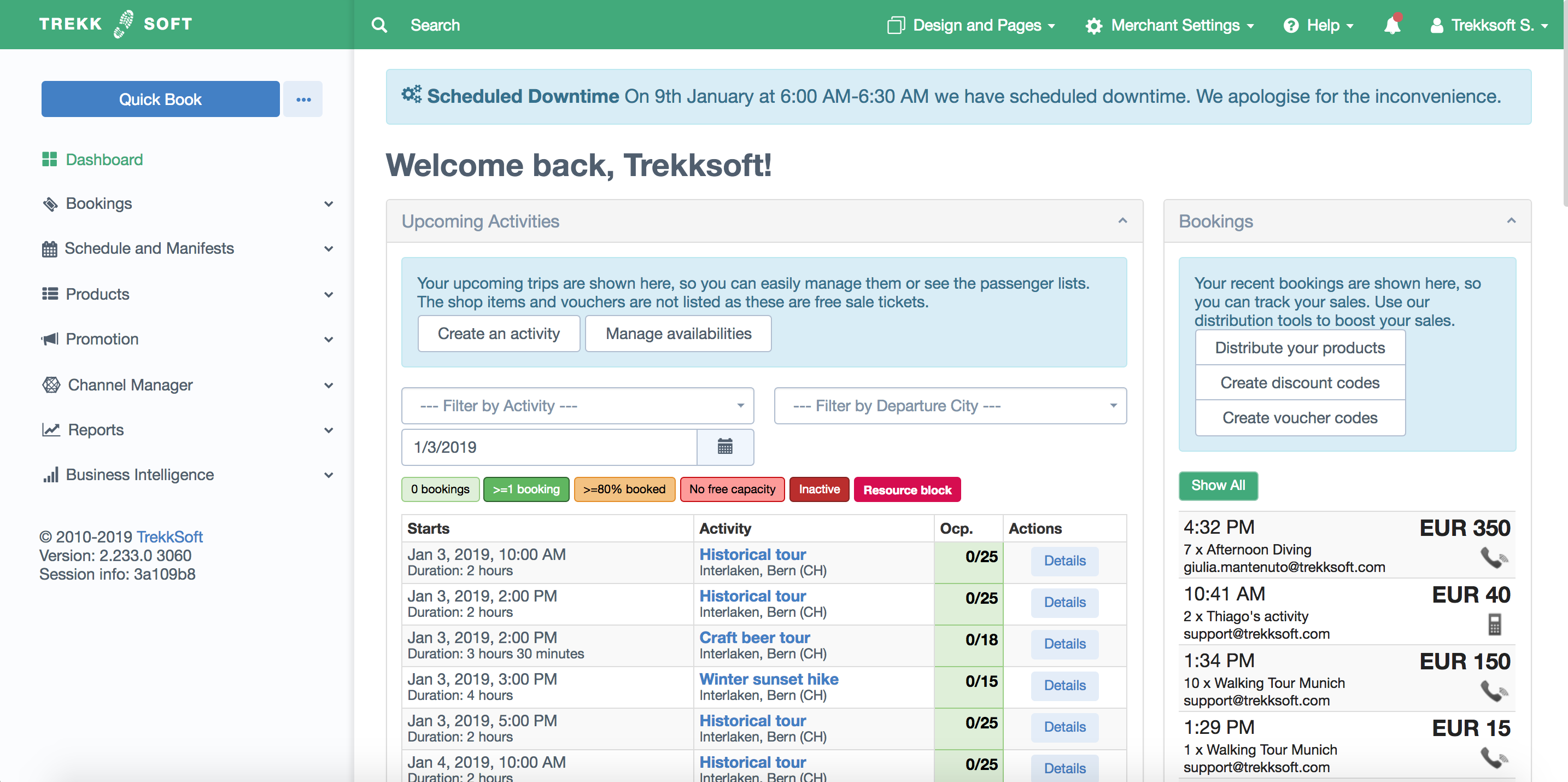 At top of the dashboard, you'll find Upcoming Activities where you have two buttons for quick access:
Underneath, you will see a list of your upcoming trips. You can click on Details link to access the Guest Manifest. You can also filter this list by activity, departure city, and start date.
On the right side of the dashboard, you will see your latest Bookings. There are three shortcut buttons here:
Distribute your products - This takes you to the Marketplaces where you can apply for and edit your marketplace connections.
Create discount codes

- Create discount codes in conjunction with campaigns and promotions. Discount codes reduce the price by %.

Create voucher codes

- Create voucher codes to reduce the price of a trip by a specified amount.
Below is a summary of your most recent bookings. You can see when a booking was made, what activity was booked, how many seats were taken, who made the booking, how much they paid and through which booking channel. Each channel is indicated by an icon.
Phone - Mobile booking (Phone)
Globe - Website booking
Earpiece - Agent booking
Smartphone - Backend app
Gears - Booking widget
To see all of your bookings, click on the Show All button.