19th June 2020 - Edit guest data on-the-go, shop items, cancellation notifications and more
We've got a few updates and couple of reminders to get the most out of your TrekkSoft booking system.
1. Edit guest data via the POS Desk and mPOS
You can now edit your guest data on-the-go via the POS Desk or mPOS, making it easier to keep your records up to date even when you're on the go.
2. Send internal cancellation notifications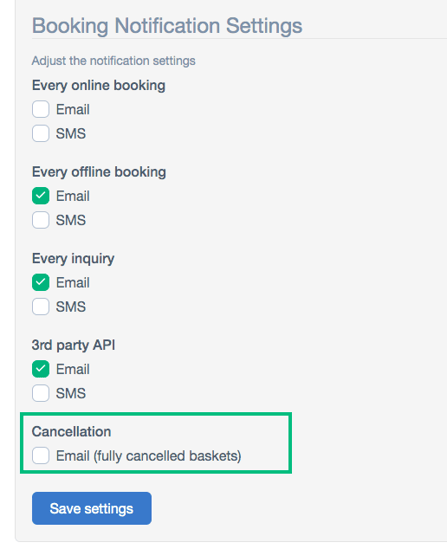 Setup your TrekkSoft system to notify you when a basket has been cancelled. To do so, go to Settings > Profile > Notifications. Scroll to the bottom to enable Cancellation emails.
Note that:
Cancellation emails will go out to the email address specified under "Booking Notification Recipient".


Cancellation emails will only be sent when every item in the basket is cancelled. For example, if a basket has 3 items and only 1 is cancelled, no cancellation email will be sent.
3. Sell Shop Items with Booking Widget 3.0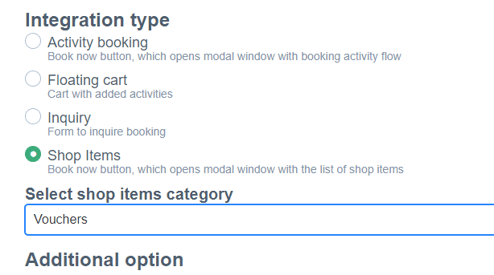 You can now sell Shop Items such as gift cards or souvenirs on Booking Widget 3.0. Find out how to setup shop items on the booking widget here.
4. Connect Google Analytics to your website builder

Learn more about your website performance and how guests interact with your website by connecting Google Analytics to TrekkSoft. We've updated our help article to include video tutorials to make it easier for you to follow along and set this up.
You can setup Google Analytics if you're using our website builder or if you're integrating TrekkSoft's booking widget to your website.
5. Use Apple Pay and other payment service providers to take payments via Payyo's Hosted Payment Page
With Payyo, you can use different payment service providers to accept payments from customers all over the world.
Apart from Apple Pay, you have access to:
iDeal - popular in the Netherlands
Alipay - widely used in China
Twint - popular in Switzerland
Sofort - well-used in German-speaking countries
SEPA Direct Debit - widely accessible in the EU
Apple Pay - popular digital wallet
You can contact your Account Manager to enable these different payment methods. If you're not sure who your Account Manager is, please drop us an email at support@trekksoft.com.