What can you sell with TrekkSoft?
Shop Items: Gift certificates and souvenirs
In addition to your tours or activities, TrekkSoft allows you to build your own unique shop. Here, customers can purchase specific items such as souvenirs, travel items, or gift certificates to be used in the future.
Both shop items and gift certificates have their own custom PDF receipts which you can customize to improve the unique feel of your business.
Creating shop items
To create a new Shop Item go to Products > Shop Items on the left navigation bar. Then, click on the Add Shop Item button at the top right of the page.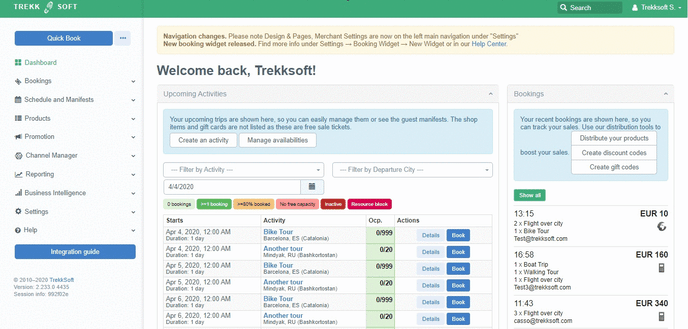 Editing your shop items
To Edit a Shop Item go to Products > Shop Items. Each Shop Item will have its own Edit button to the right.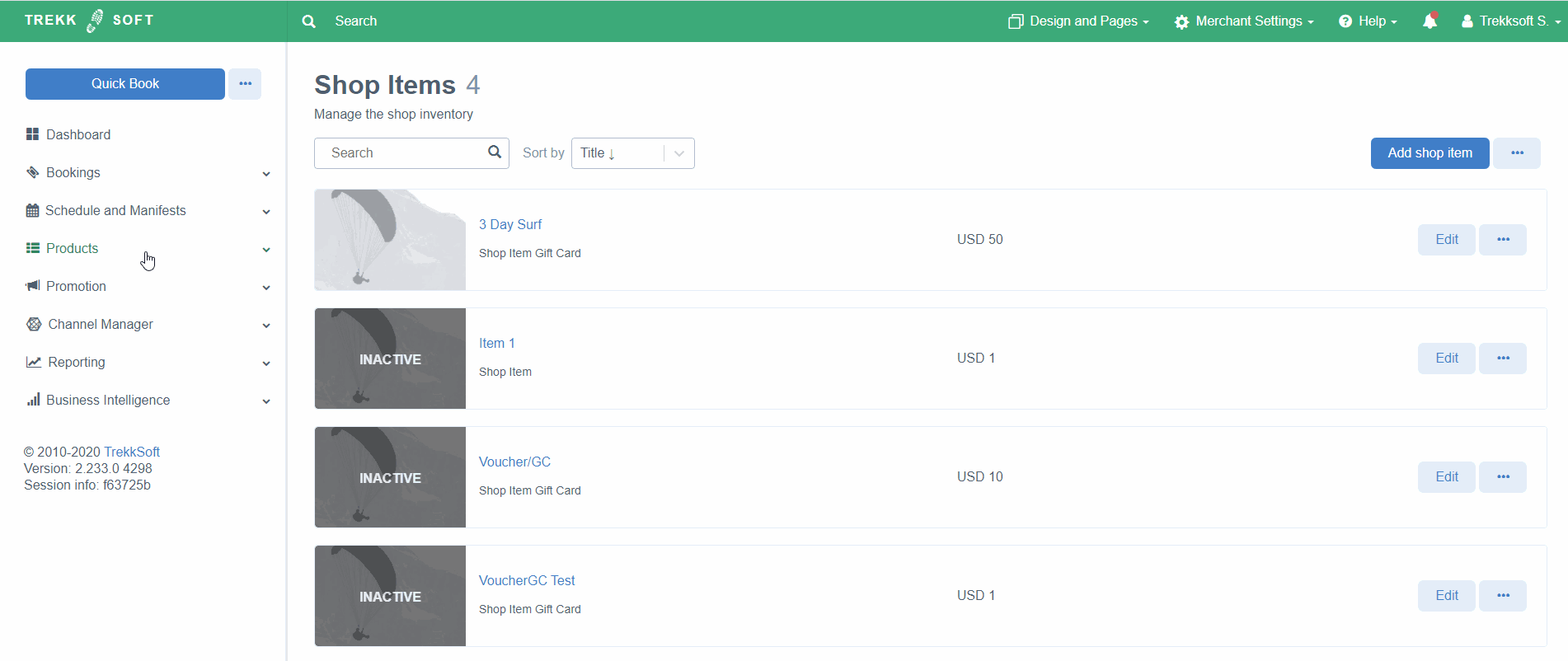 Deleting shop items
Right next to the Edit button is another button for more options. This includes the Delete option. Please be aware that Shop Items that were purchased in the past can no longer be deleted. This can only be deactivated. This is due to the Shop Item is already linked to the reports/accounting data. Please reach out to TrekkSoft Support for more questions.
Shop Item Categories
Shop Item Categories allow you to group your shop items so you can separate into categories such as vouchers, merchandise or seasonal offers.
To create Categories, please go to Admin Desk, then click on "Products" and "Shop Items". Once you are on this page on the top right you can click on the ellipsis (dot-dot-dot symbol) right next to "Add shop item" and finally select "Shop categories".

If you already have some shop items created you can simply drag and drop them into the categories you created.


These categories are used when you are creating a book now button for your Shop Items.