What can you sell with TrekkSoft?
Rentals
A rental is a type of schedule that permits customers to book an activity for one or multiple time slots of a day or week. Examples: Ski Rental, Bicycle Rental.
After selecting a schedule type, you will find many different scheduling rules, complete each section based on the rules applicable to your activity.
For tour or activity operators who want to make a little extra cash on the side, renting out your spare equipment could be a good idea for you.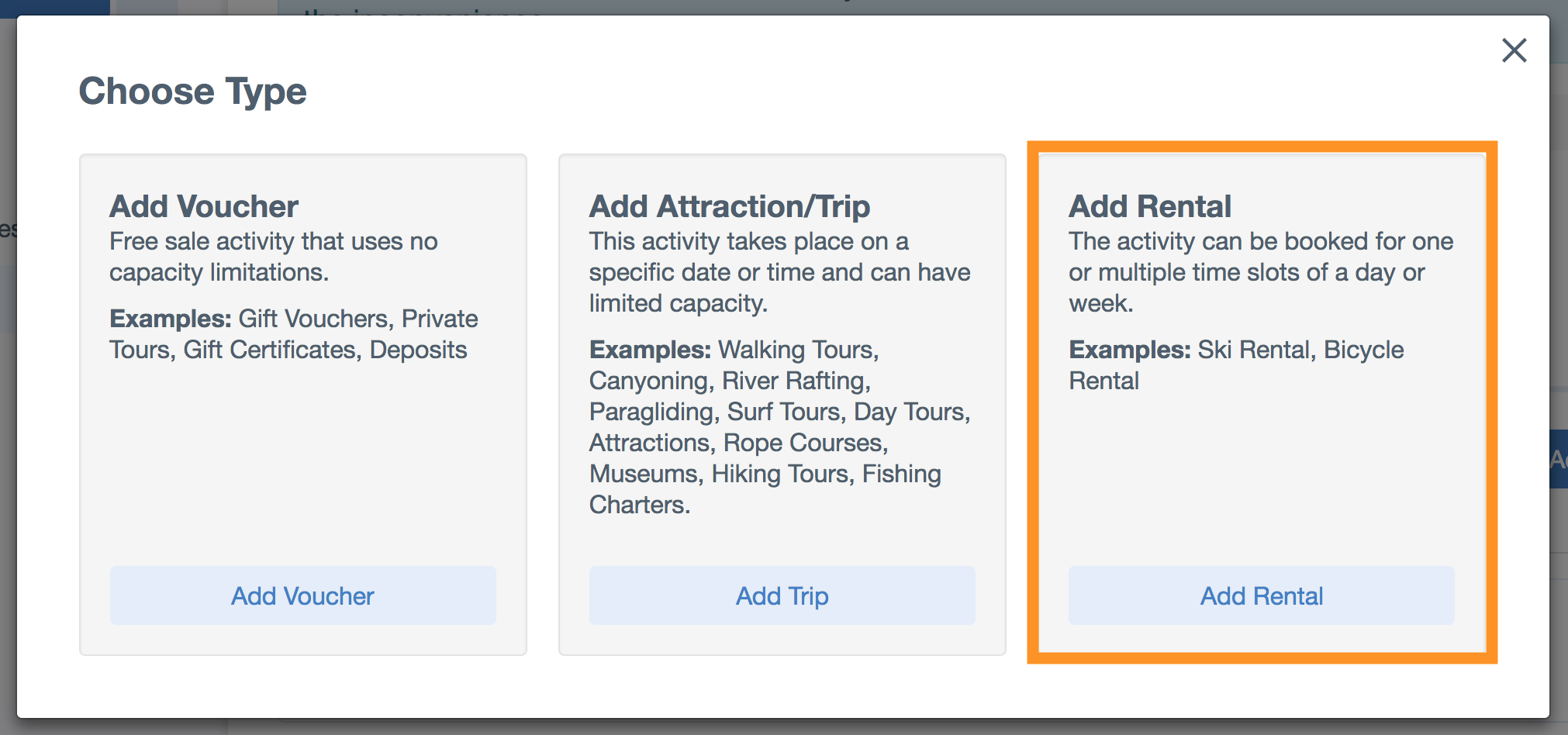 Date, time and duration
Date - Set a date for when you want this schedule to start.
Opening time - Let customers know what time they can start renting equipment from you.
Hours in operation - Let customers know how long you're open for each day so they know the cut-off time for returning their rental.
Duration - These are the Time Slots, so the minimum time an item can be rented for. An "every hour" schedule will generate a rental that can be booked for one hour at a time, select "All Day" for multi-day rentals.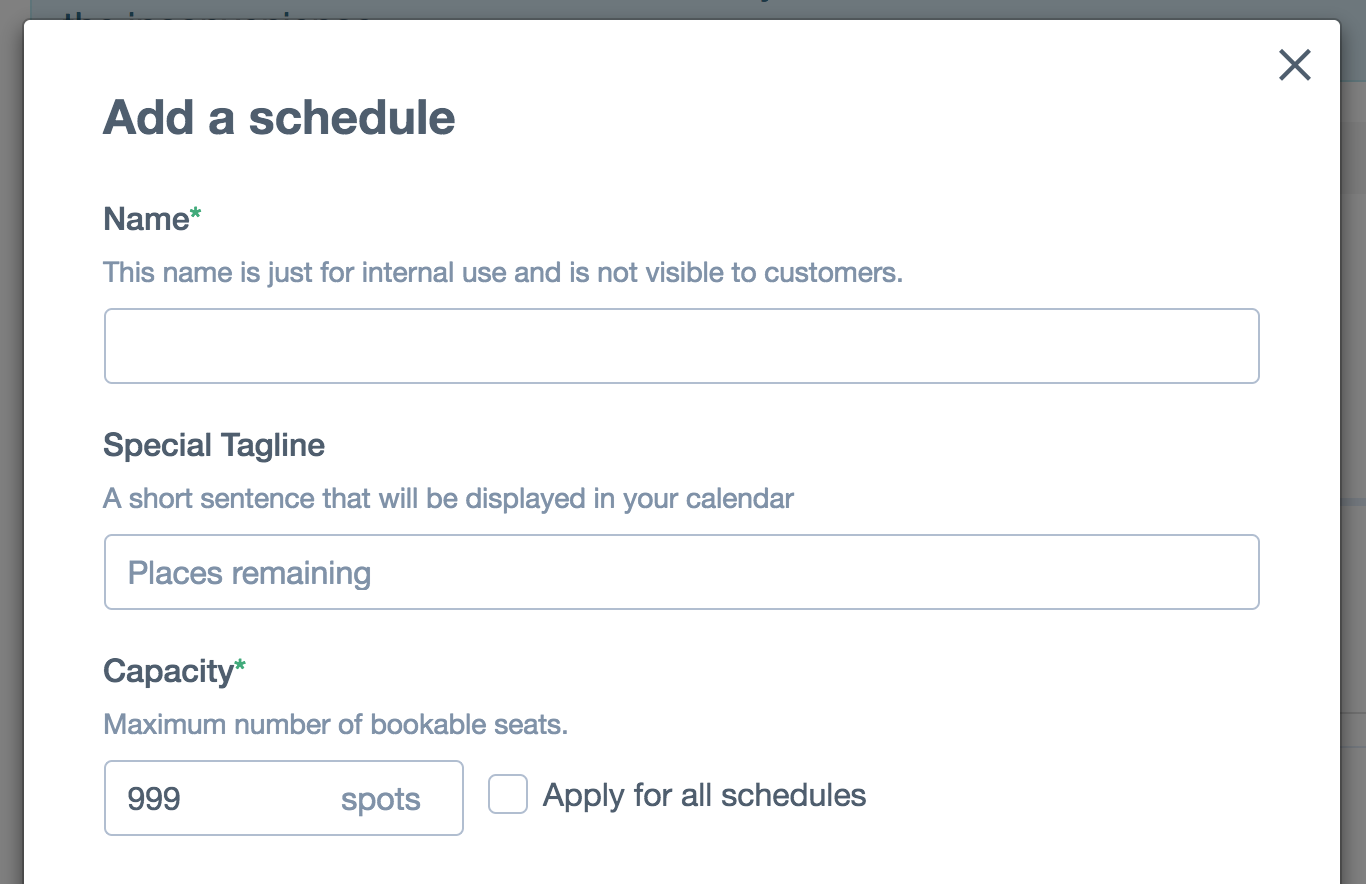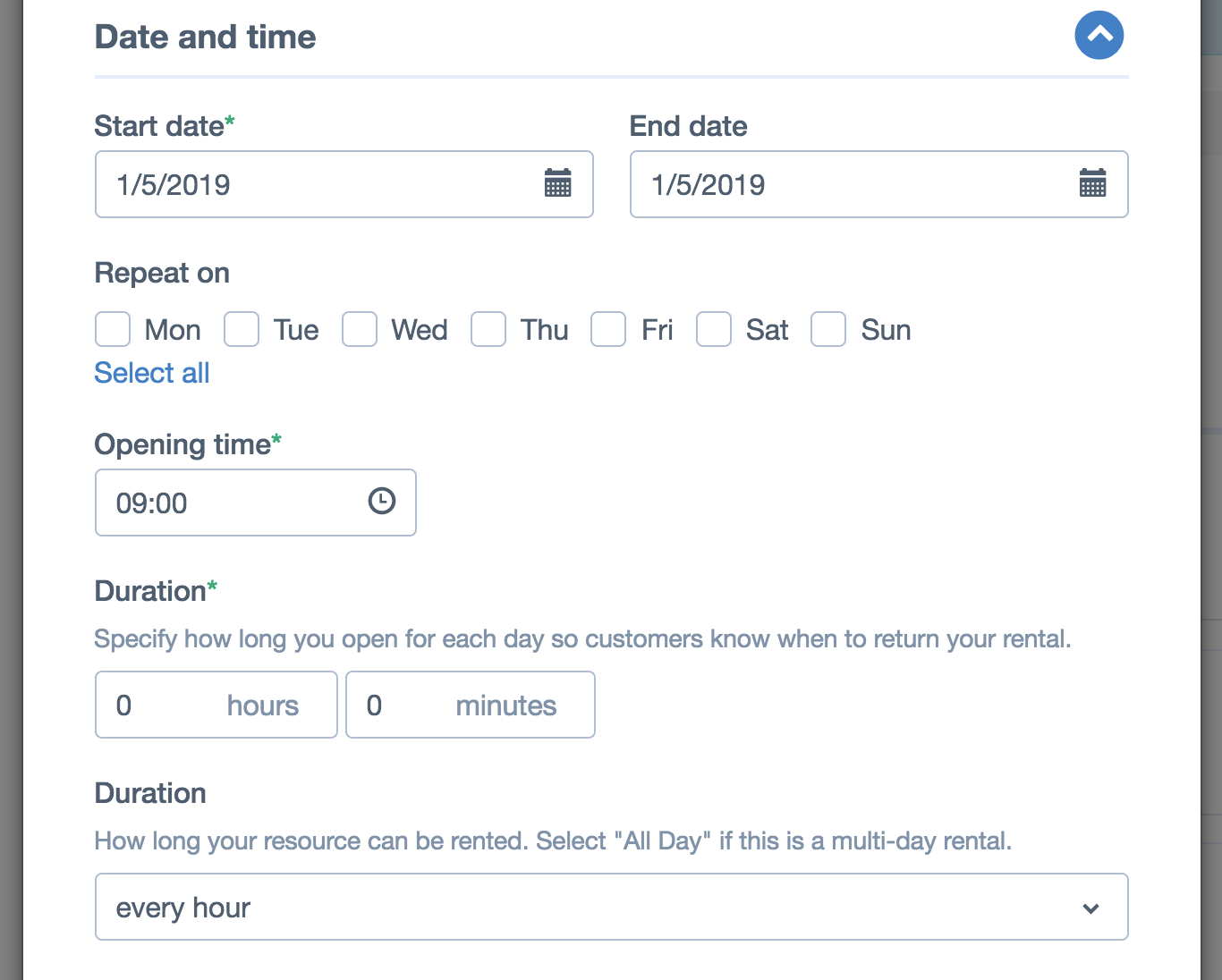 Repeat this rental
Repeat on - Tick the boxes for the days you rent out your equipment. If you plan to rent equipment on a daily basis, click on "

Select All

".

Repeat until - Specify which date you would like your rental schedule to expire. Once this date has passed, this schedule will be inactive. This is useful for when you need to adjust your rental schedule and prices according to seasonality. You can reactivate the schedule again by clicking the "

Past"

tab on your schedule dashboard, clone the expired schedule and change the date and time for active dates.
Cut-off Time: Defines how many minutes before start time booking is allowed. For example, a cut-off time of 60 minutes will close booking at 2 PM if the start time is 3 PM.
Can be booked after the start time? This option grants you the possibility of booking an activity that has already started.
With TrekkSoft is possible to apply different prices to rentals as the time goes by, by applying some rules to your rental schedules, let see how it goes!
Apply rental rules
Once you've created a Price Category under a Rental Schedule, you can unfold the drop-down and locate the Rental Rules option:
By clicking on it, you'll get the following form: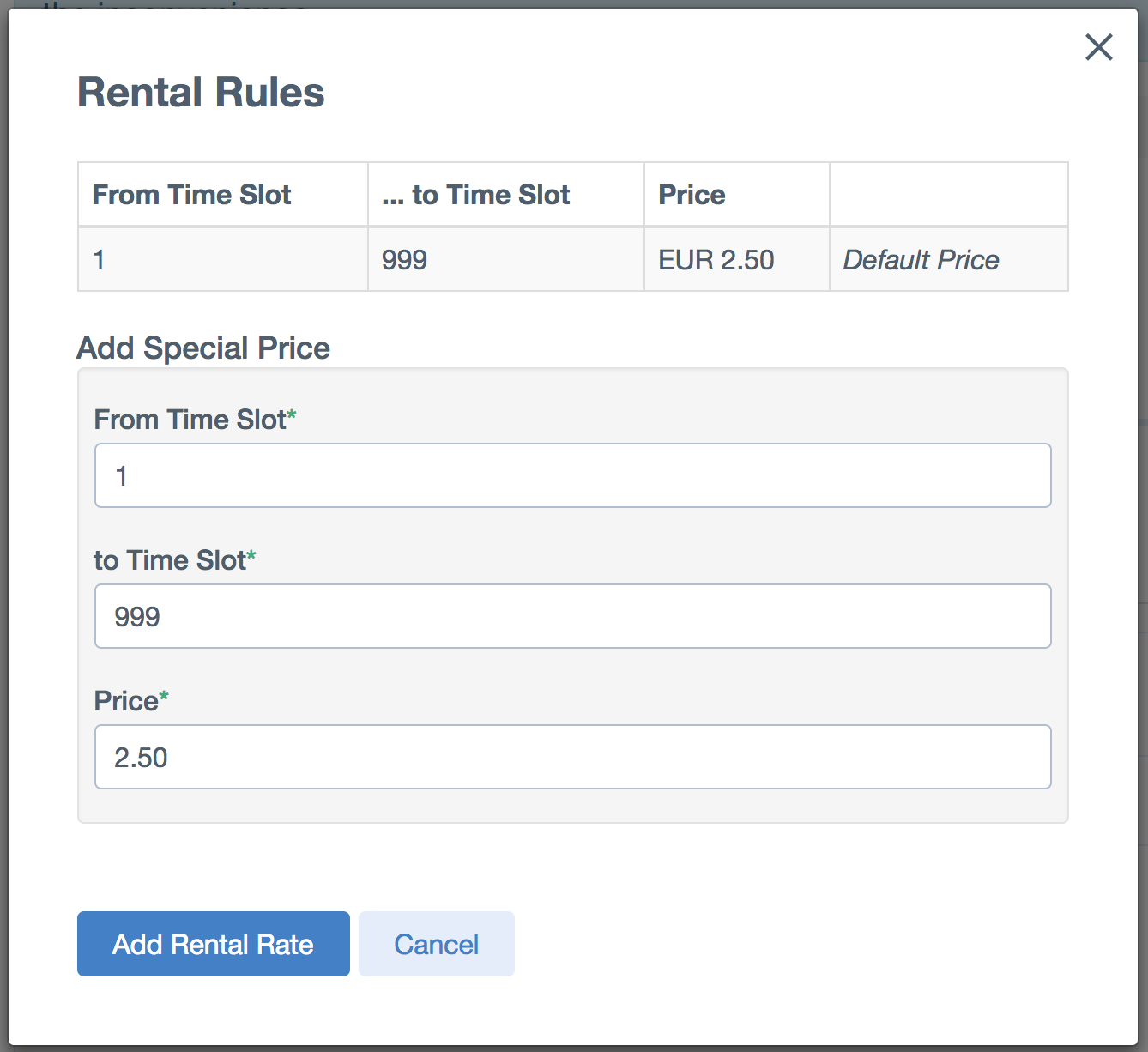 This means that:
- If my customer books 2 hours on my website would be 80€
- However, if my customer books 3 hours, would be 90€, if he books for 4 hours it would be 120.
- If in this example, my customer books 5 hours, it would be 100€
Booking procedure example: