TrekkConnect allows you to manage your connections with 3rd party marketplaces, simplifying the mapping process from the initial setup to the long-term maintenance.
In essence, TrekkConnect is our Channel Manager 2.0, a more stable and reliable channel manager, connecting your products to a wider variety of marketplaces.
We're putting you back in the driver's seat and giving you full control over your inventory and the marketplaces you work with.
Accessing TrekkConnect
If your TrekkSoft subscription includes the Channel Manager solution, you will automatically receive a TrekkConnect account too.
To access your TrekkConnect account, log in to TrekkSoft and go to Admin Desk>Channel Manager>Marketplaces.
For OTAs that you are already connected with, click on Manage then on the next page, click on TrekkConnect.
For OTAs you are not yet connected with, click on Apply. Then, accept the terms and conditions of the connection to kickstart your application for that marketplace. Upon successfully signing for that marketplace, return to Marketplaces and click on Manage>TrekkConnect to access TrekkConnect. Please note that TrekkSoft has no influence over an OTAs decision to work with you (or not).

Your TrekkConnect Account
For first time logins, an account is automatically created with the Contact Person details from your TrekkSoft profile. For security reasons, you can only log in by using the email address associated with the Contact Person.
If you need additional users created or have trouble logging into TrekkConnect, please contact your account manager or email us at support@trekksoft.com.
Mapping tours and activities on TrekkConnect
STEP 1: Upload your products to the OTA and request an OTA CSV file
Before you begin mapping your activities, you first need to set up your account and upload products on the marketplace. Then request a CSV file from your account manager at the OTA. This file contains a list of the products created in that marketplace.
Once that is done, you can proceed to map your products via TrekkConnect.
STEP 2: Upload the OTA CSV file
In TrekkConnect, go to Marketplaces in the left menu and select the OTA you would like to map.
Then, upload a CSV file to create or update your products.
If this is the first time you're mapping for a channel, the import button will be in the middle of the screen. Otherwise, you will find it in the top right corner.

STEP 3: Configure your activities
After importing the OTA CSV file, you should be able to see a list of products you've already uploaded to that marketplace.
Find the product you would like to map and click on Configure.

Step 4: Select activities from TrekkSoft
Now, you'll be shown all the activities you have set up in TrekkSoft. Select the activity you want to map.
STEP 5: Connect your Options
Product Options is what we call Schedules in TrekkSoft.
Select the option you would like to map from the options list.

STEP 6: Match Schedules and Price Categories to Options
Assign all Schedules from TrekkSoft to correspond to each Option. Then, select the price categories from all selected schedules.
*Note that for certain marketplaces, the price categories are predefined and you will have to disable the ones that are not relevant.

A more complicated example would look like this.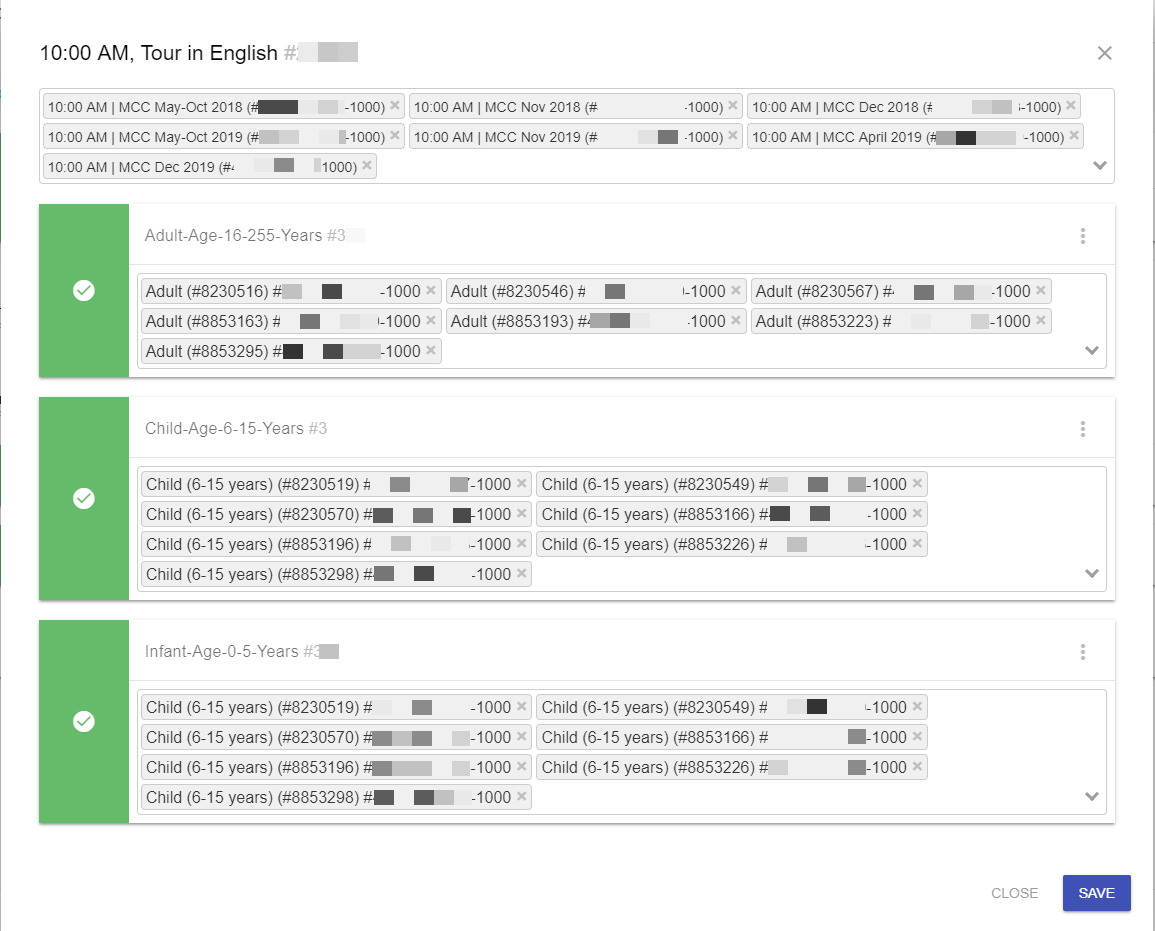 Once all these steps are complete, click Save.
STEP 7: Notify the marketplace
Once you're done with mapping all your products and options, please notify the marketplace.
Examples:
Expedia Local Expert
Once you are done with the mapping and would like to notify Expedia of this, please include a link in your email for Expedia from where they can download the mapping. You can find this in the top right corner:

When you click on `Show and copy link to mapped IDs` the link will be added to your clipboard, so you can simply paste it in your email.
For more information please see our guide on Expedia.
TripAdvisor Experiences (previously known as Viator)
For TripAdvisor Experiences, you need to complete the mapping on their supplier extranet too.
However, since it has the exact same IDs, products and product options as on TrekkConnect, this mapping process will be much quicker.
For more information please see our guide on TripAdvisor Experiences/Viator.
Additional functions
Delete
If you have uploaded the incorrect CSV, you have a 'Delete' button next to the 'Import' button.
Note that this will delete everything for that marketplace, including already mapped and live products.
Disable
If you wish, you can skip mapping certain products, options or price categories. This means that a specific product, option or price category will not be connected to TrekkSoft.
It should, therefore, be deleted or deactivated on the marketplace's side if the connection between TrekkSoft and the Marketplace is enabled.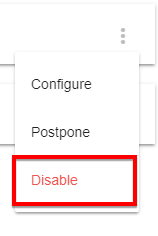 Postpone
You can also postpone mapping certain products or options to a later date. This means that a specific product or option will not be connected to TrekkSoft until the date you have selected here. You will be reminded to map it after this date.
This is great for seasonal offers.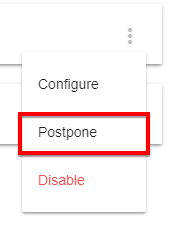 Availability Check
You can check the availabilities of your product options to see what is synced to OTAs.
You can do this feature when editing an option: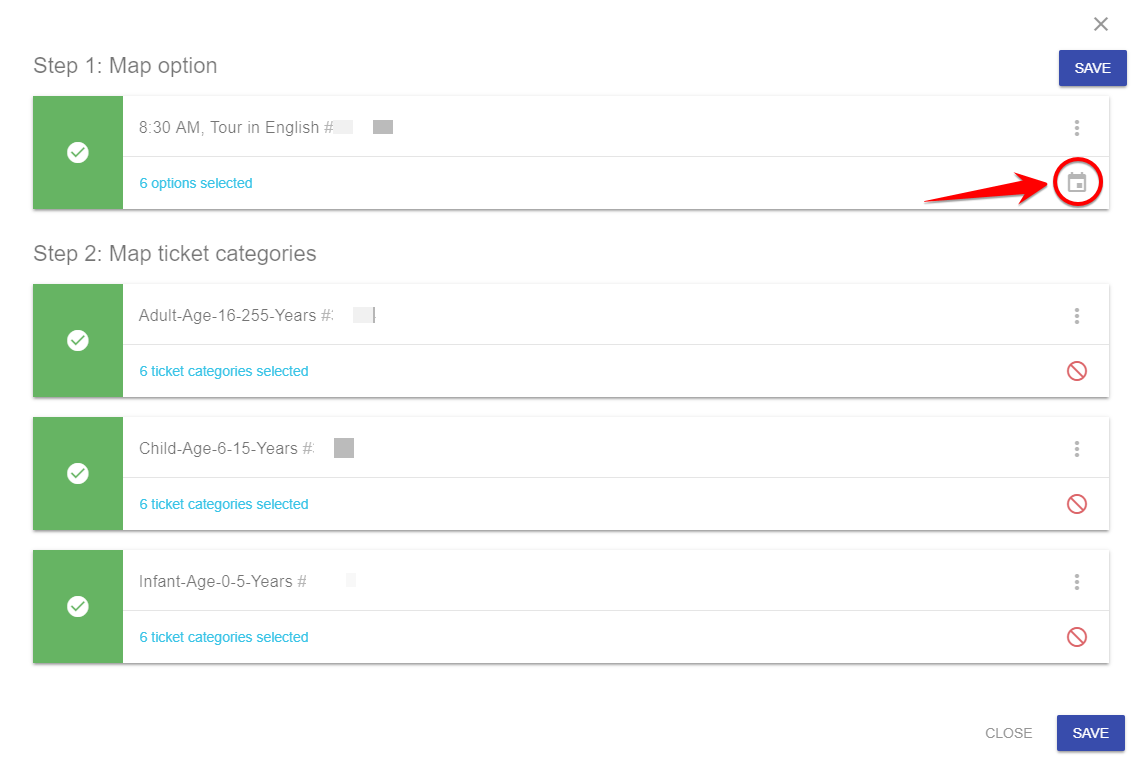 Alternatively, you can also access it on the options overview page directly:

TrekkConnect is powered by Experience Bank, the leading company in channel management solutions. You can learn more about Experience Bank here.