Introduction to reports
This article will explain you in brief about the reports we have available in TrekkSoft that you can use as per your requirements.
Last update [Nov 20, 2022]
---
TrekkSoft offers comprehensive reporting that covers your own sales and trips as well as the balance of your business partners using TrekkSoft or reselling your products.
Sales
If you'd like to learn about your own sales through your channels, your turnover based on the trips or your actual cash flows then checks the Reporting section where we explain the Sales, Turnover, and Cash Flow report.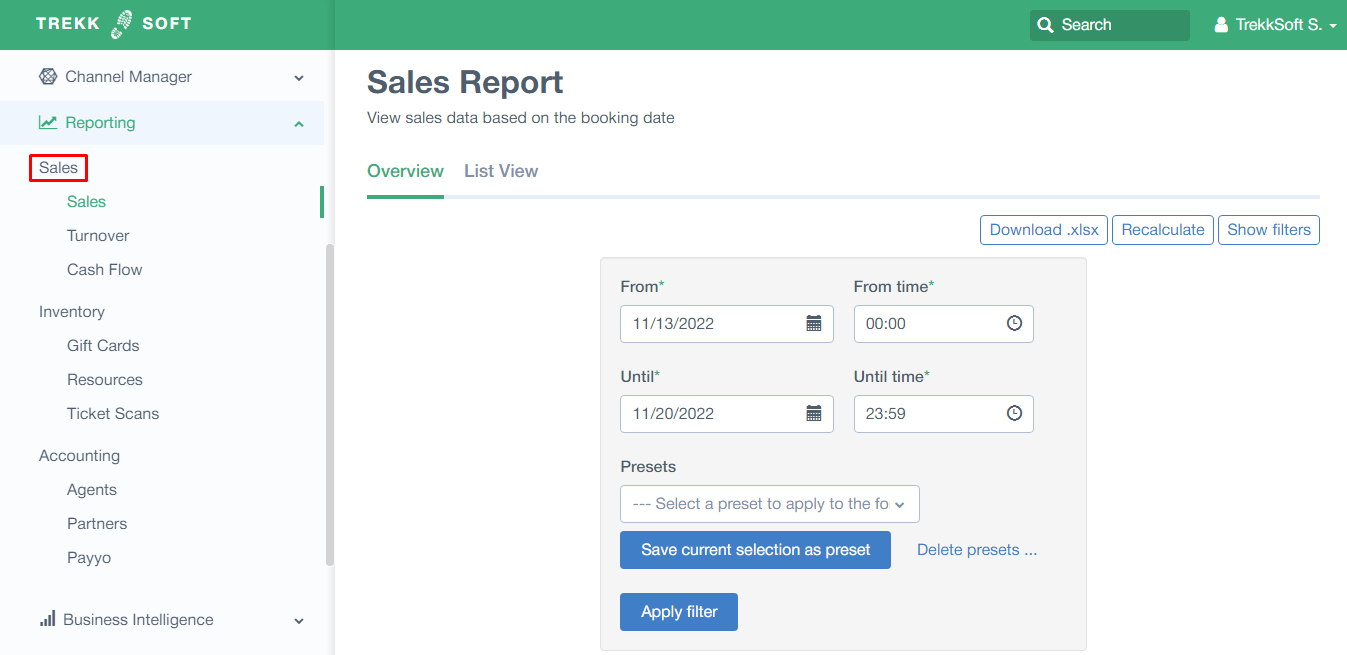 Agents
If you'd like to learn how to balance your agents, resellers, and hotels that refer you, guests or book guests, through an agent login that you provided them then check the Agent Accounting section.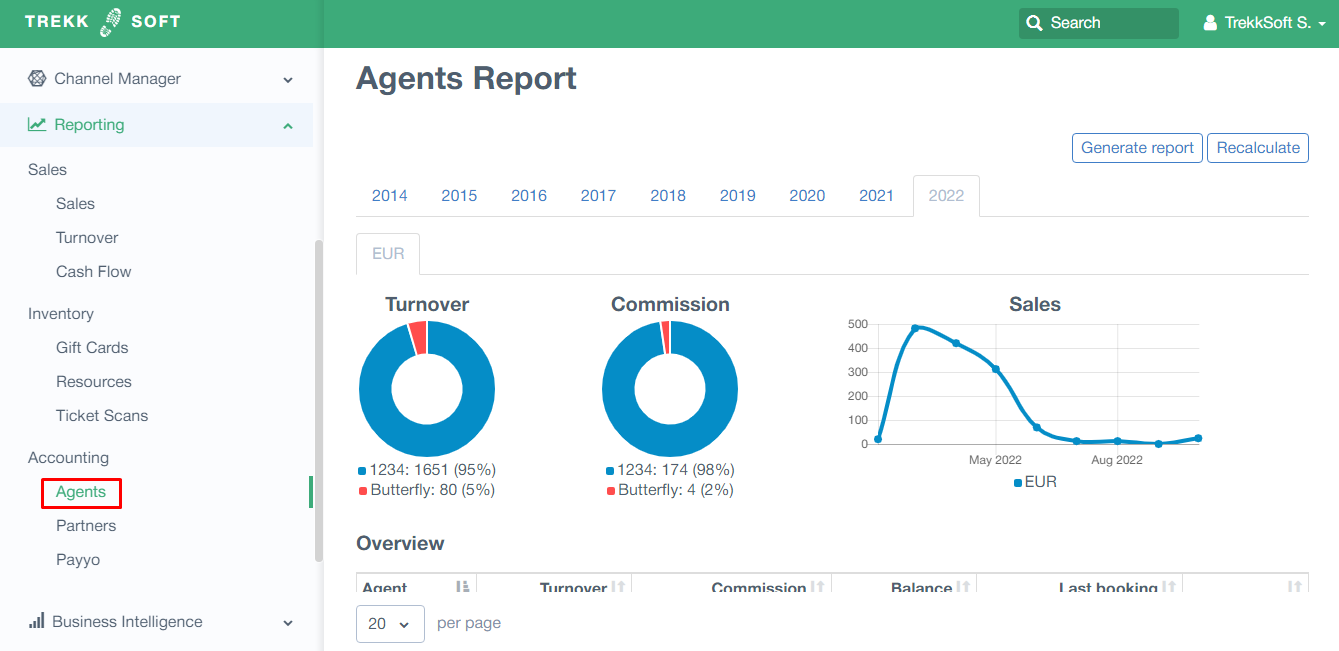 Partners
If you'd like to learn how to balance your partners that have their own TrekkSoft account and with whom you have shared activities and you resell each other then check the Partners Accounting.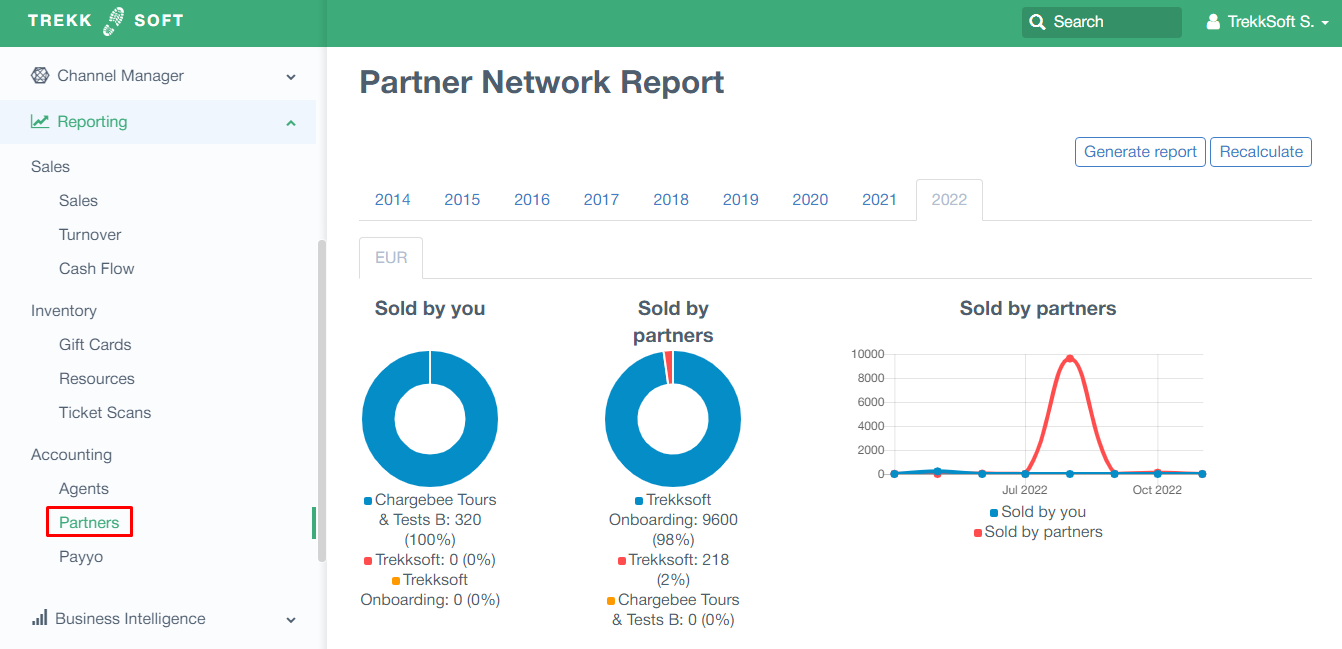 Payyo
If you want to fact check your payouts and commission from the TrekkSoft Payment Gateway then check the Payyo Accounting.