Here's a list of the most important updates, features and bug fixes we implemented in the past month!
New status colors on POS Desk updated

Be aware! Our status colors on POS Desk are changing.
Currently in the POS Desk, when you have a booking that was fully canceled and refunded, the status won't be Red (Canceled) anymore.
In order to be aligned with the Admin Desk, when a booking was canceled and refunded, totally or partially, the status will be Green (Even Balance) meaning there's no action to be taken on your end.
You are able to identify it was a canceled booking by the strikethrough in the Basket Item in the Activities column, as well as the Price as 0 (when fully canceled)"
Here is an overview of our different Basket Status:
Even Balance = green
Overpaid = yellow
Outstanding = yellow
Open Confirmation = purple
Unsettled/Incomplete = red
Announcement: On 15th of March we will remove the old booking overview
It's been a while since we've launched our new booking overview in the backoffice. We kept access to the old booking overview so you could familiarize yourself with the new one.
However, on 15th of March we will remove the old overview and moving forward fully focus on the new booking overview.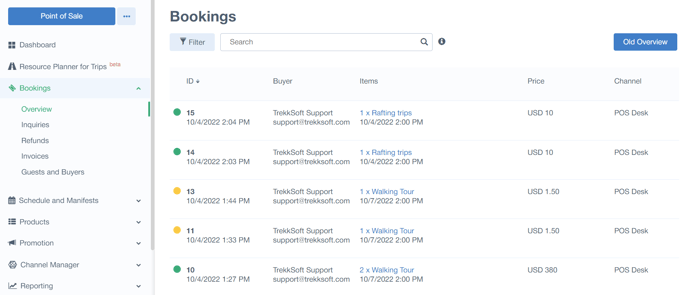 Check out this article about our overall re-design project and what's planned next.
Copy ID easily from new booking overview
To make it easier to copy a basket ID quickly from the booking overview without having to open basket details, we added a copy icon in the overview right next to the basket ID.
SMS Feature Changes (Ultimate plans only)
To make sure, delivery of sent out text messages is guaranteed, we added some changes for how SMS content should be sent and requirements to keep in mind.
We added a notification popup when you exceed the standard length of 160 characters.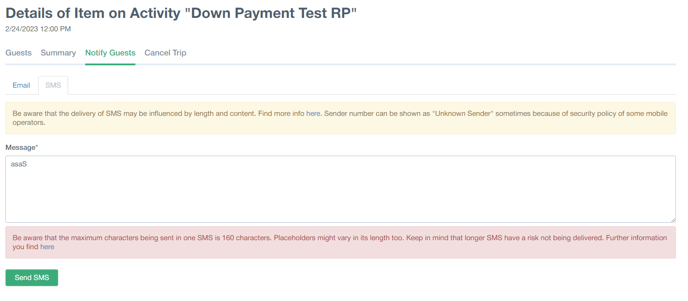 Please keep in mind, the longer your text messages are, the more likely it is that delivery will fail. Find more requirements in terms of content of your text messages in our updated article.
Anonymization of guest and buyer data (in bulk)
According to GDPR (General Data Privacy Regulation) each data processor needs to offer the option to delete/erase personal data on request. If your customers request their data to be deleted from your system, you have now an easier way to anonymize this data.
In the "guest & buyer" section, you can now with one click anonymize single guest or buyer data, or you can select several guests and buyers at once to anonymize data in bulk.
Once you click anonymize, the first, last name and email adress will automatically be anonymized. Find more information here.
Onboarding videos available via backoffice
We added a new dropdown "onboarding videos" to the help section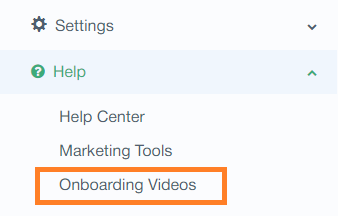 Net rate column in sales, turnover & partner report
To have a better understanding of your reporting, the actual sales price and the net rate your partner receives, we added a net rate column to the reporting section (sales, turnover, partner report).
Now you can see:
What's the price an item was sold for
What's the net rate price your partner will receive for selling
What's the earned commission (difference between both)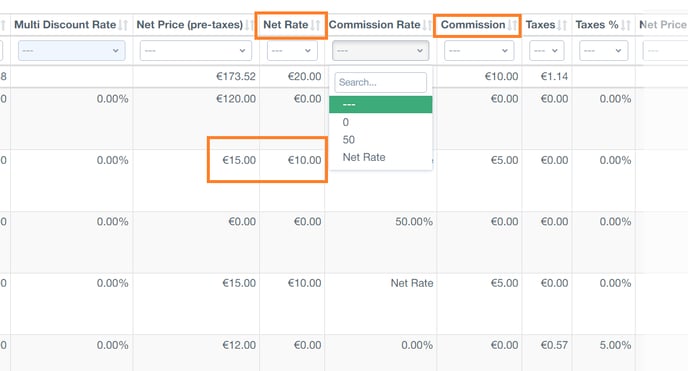 Other updates/ fixes:
mPOS: We changed the message when an agent scans a ticket but he has no permission to see other agent's bookings. The message will now say: "This guest was successfully checked in, but you cannot see other agents' bookings".
Fix: In Basket Details when sending PDFs (ticket, basket receipt) then the buying user email is now pre-filled.
Fix: mPOS: Payment link share button was fixed for android.
Fix: Button to import schedules (activity view in backoffice) is now working again.
Fix: Attraction schedules are now showing the correct end date in the new booking overview.
Fix: Filter in agent's activity permission is fixed.
Fix: A user created along an agent code now works again.