You can now receive SMS notifications regarding your bookings and resources!

This function holds the following features:
For each booking, an SMS notification will be sent to the merchant

The resources can get their notifications and alerts through SMS about upcoming trips and about each booking

Each merchant can select if they would like to receive an email, SMS or both for each online and each offline booking




Activity Notification (for ultimate subscriptions only)
To activate the notification feature, follow these steps:
In your Admin Desk, go to Settings > Merchant Settings > Profile. Then click on the Notifications tab (as shown below).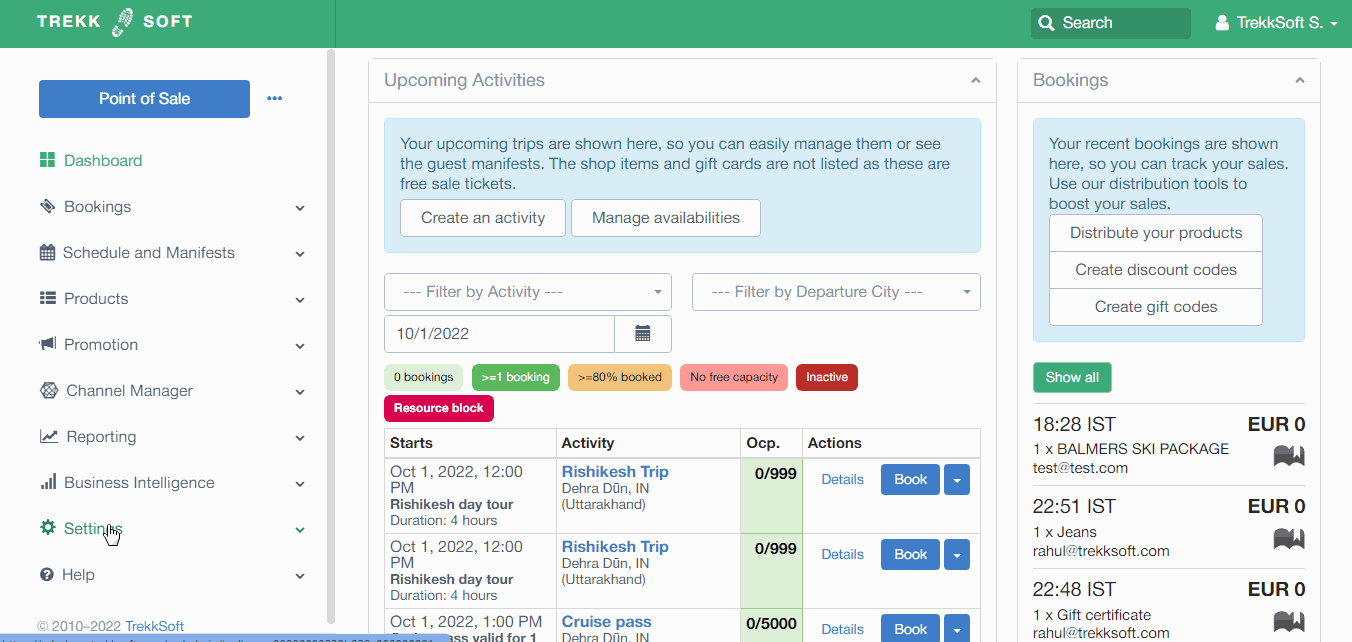 Under the Booking Notification Recipient menu, insert the mobile phone number where you would like your SMS to be sent (make sure to select your country code!).
________________________________________________________________________
What Type Of Notifications Do You Want To Receive?
Whilst in Notifications, scroll down to the Booking Notification Settings menu and tick or untick which Notifications you would like to receive either by email (for all subscriptions) or by SMS. The features currently available are:
For Every Online Booking - All bookings that were booked through the web interface and paid by credit card through your payment service provider
For Every Offline Booking - All bookings that were booked through the agent desk and paid in cash or invoice
Every Inquiry - when you are using the inquiry button feature. More information is available here
3rd Party API - for example, when connected with marketplaces
Cancellations - via email only (only fully cancelled baskets)


________________________________________________________________________
Resource Notification (for ultimate subscriptions only)
Resource notifications provide you with two options:
Notify your resources (or the responsible person) of any upcoming bookings in advance.
Notify your resources of every activity they are booked for.
Resource notifications can be activated by going to Products > Resources. Then click the edit button on the resource you wish to be notified for. Scroll down to the notifications menu (see below).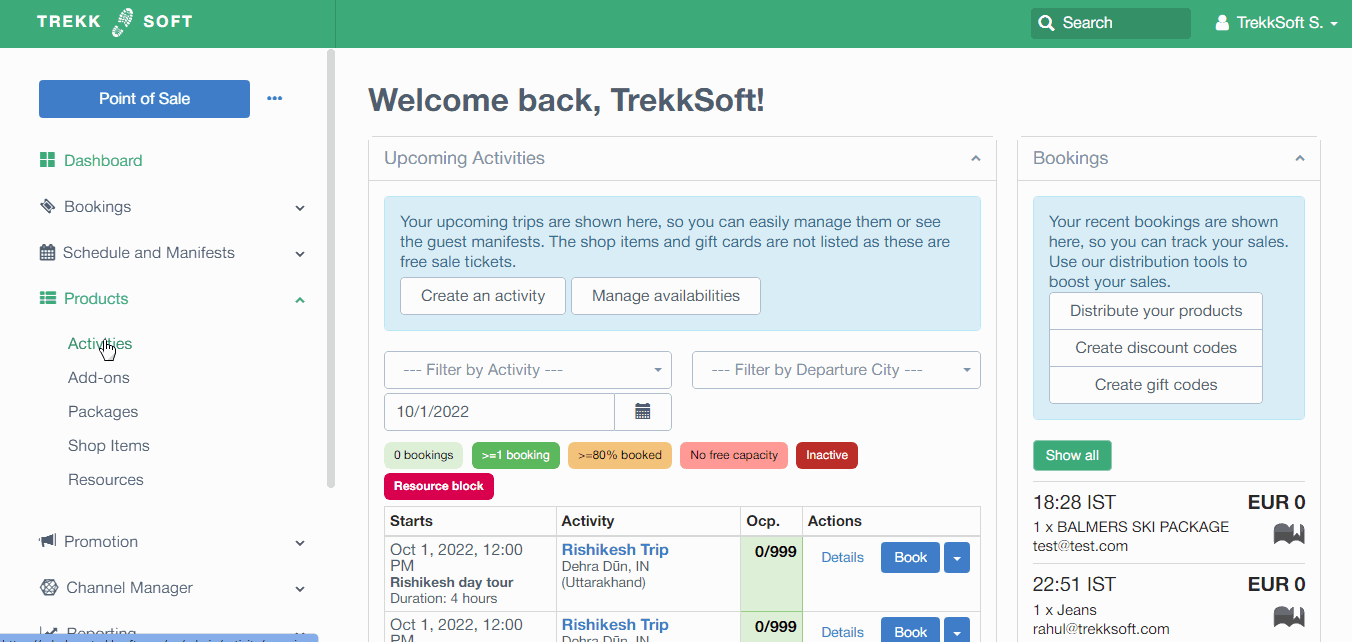 Under the Notifications menu, you can tick or untick from the two options mentioned above to enable or disable the notifications.
________________________________________________________________________
Guest Notification (for ultimate subscriptions only)
If you have the SMS feature enabled, you can also send out SMS to your guests directly from the guest manifest. This is a free notifications provide you with
Requirements for sending SMS
With the lastest 10 DLC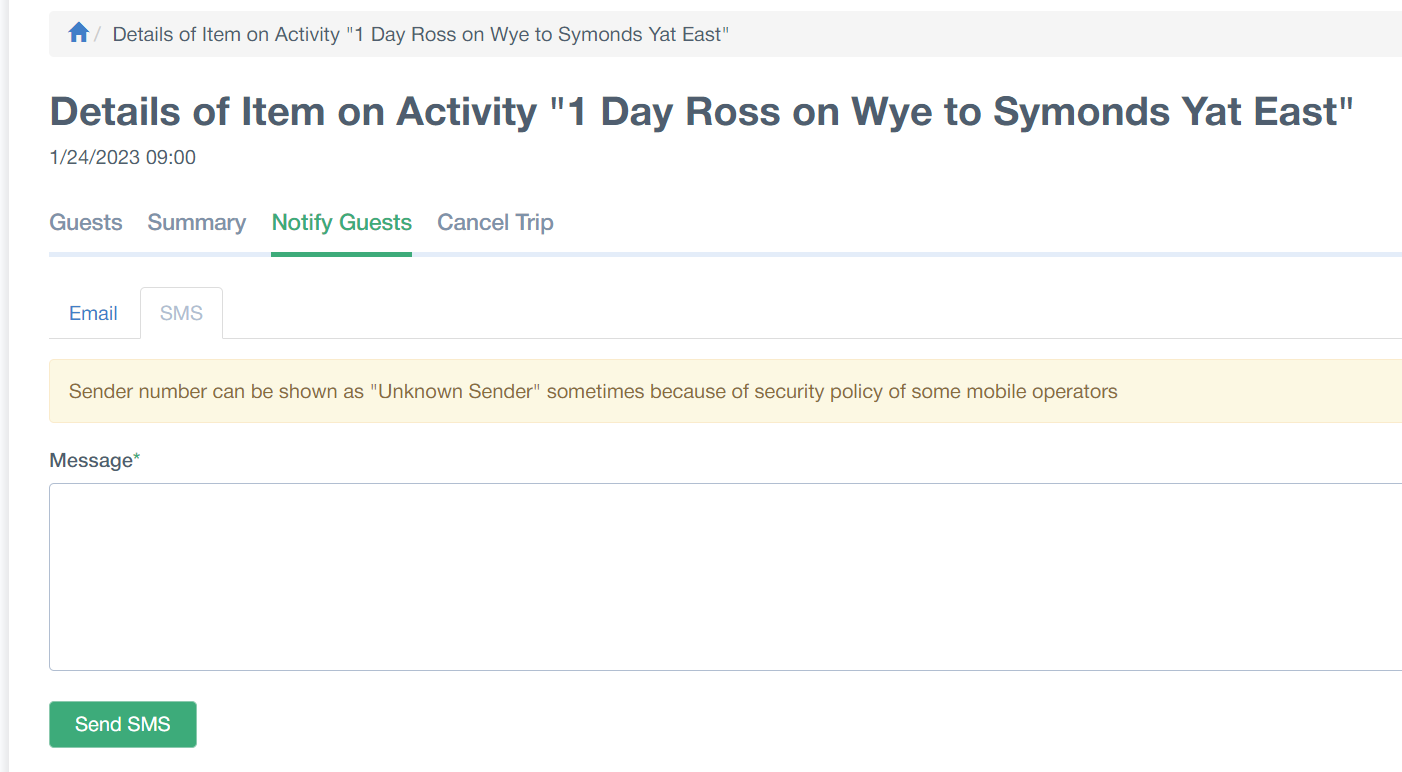 ________________________________________________________________________
Pre-/ Post-Trip Notification (for ultimate subscriptions only)
Besides booking confirmation, resource confirmation and guest notification, TrekkSoft also offers the option to send pre- and/or post-trip reminders to your customers via SMS. These are scheduled a certain amount of time before the trip starts, or after the trip ended.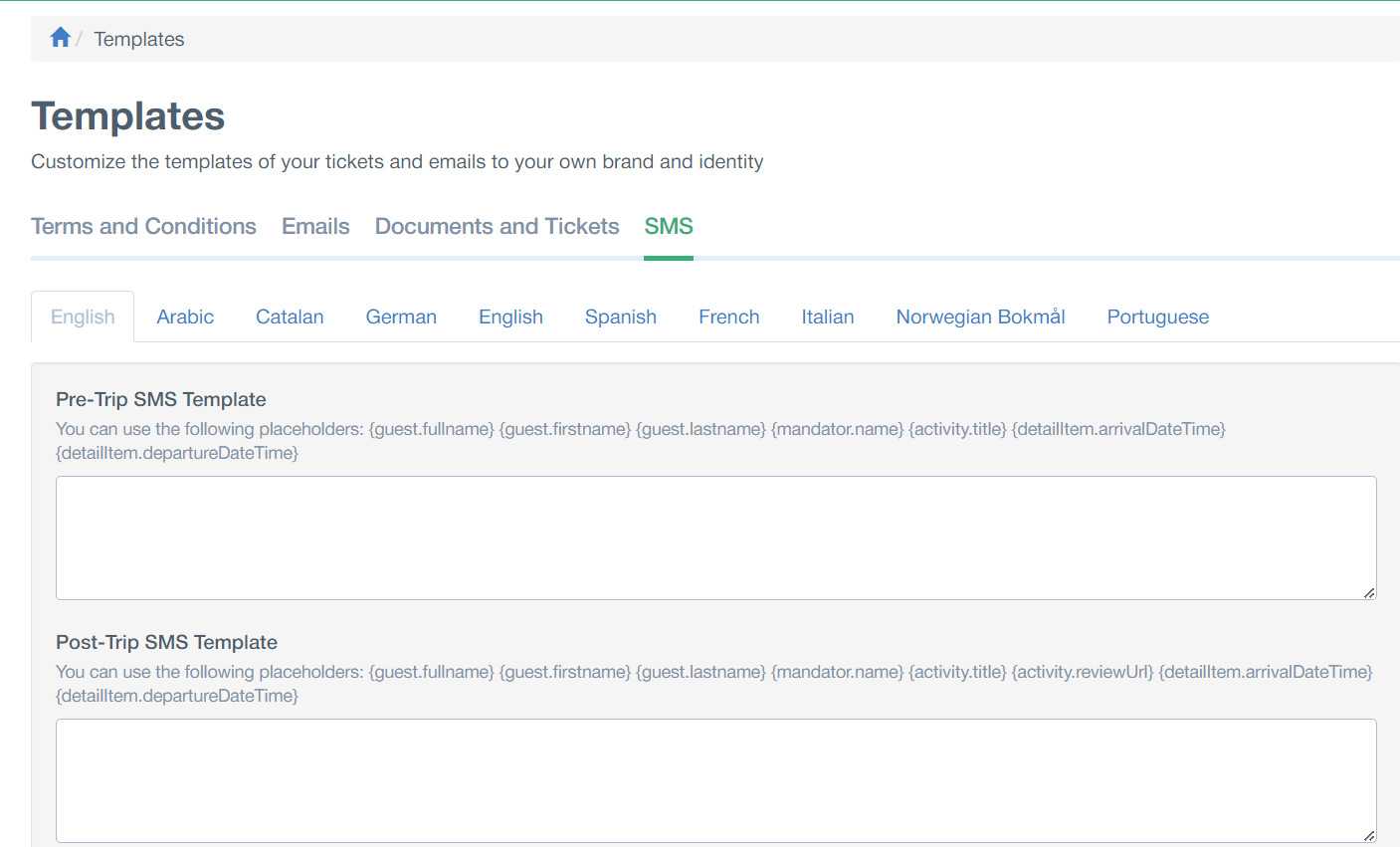 Here you find more information on pre-/post trip reminders.
---
Requirements for sending SMS and improving delivery
To make sure, delivery of sent out text messages is guaranteed, here are some requirements you should keep in mind when using TrekkSoft's SMS feature.
Consent from your customers to receive text messages
You as provider should ensure that your customer has provided consent to receive text messages. Ideally you create a custom field (user or/and guest) that you place below the phone number field.
Example: I agree to receive mobile messages at the phone number provided. Message frequency varies. Message and data rates may apply. See privacy policy and T&Cs below.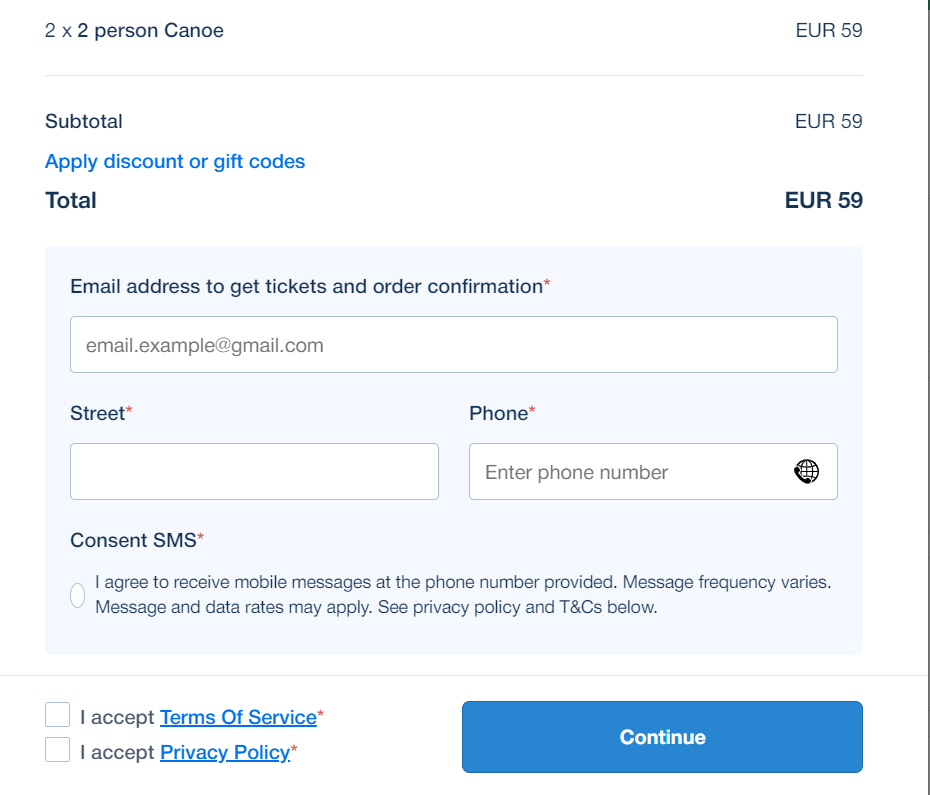 Please specify in your Terms of Service and Privacy Policy what type of SMS your customers will receive, e.g. Booking confirmation, pre/post trip reminder or guest notification. Also mention that message frequency varies and message and data rates may apply.
SMS are sent on behalf of TrekkSoft, using the service provider Vonage (Privacy Policy).
How to increase delivery of text messages
There could be various reasons why your text message wasn't delivered to your customer:
message contained illegal/ abusive content,
recipient opted-out of receiving messages,
recipient blocked your number,
invalid phone numbers,
network issues with the recipient's carrier
Additionally, the delivery of SMS depends on other factors, e.g. length of the SMS, content used in SMS, links used in SMS, etc.
How can you improve the delivery of SMS to your customers?
Make sure you collect valid phone numbers from your customers. TrekkSoft's standard custom field "phone" includes a validation of the number, so your customers do have to enter a right number.
Personalise your text message by using a placeholder like [first name]. Also avoid to add promotional offers to your text messages, as these will likely to be filtered out.
Stick to the maximum length of a text message of 160 characters.
Don't use link shorteners like bit.ly, etc. as these might be blocked by the carrier
Review your content carefully and make sure no abusive or illegal content is used