Email - Template/Reminders
How to setup Pre/Post Trip reminders.
In this article we'll be teaching you how to setup your pre/post trip reminders.
Pre-trip reminders are useful for reminder your customers that they have an upcoming trip that they have booked on one of your activities, while post trip reminders are useful for gathering customer feedback with their experience from the services that you have given to them.
Here's an overview on what this article covers:
1. Where to find this feature?
First you'll have to access the backoffice of your website. From there go to Settings > Checkout, Taxes & Fees > then go to the "Reminders" Tab.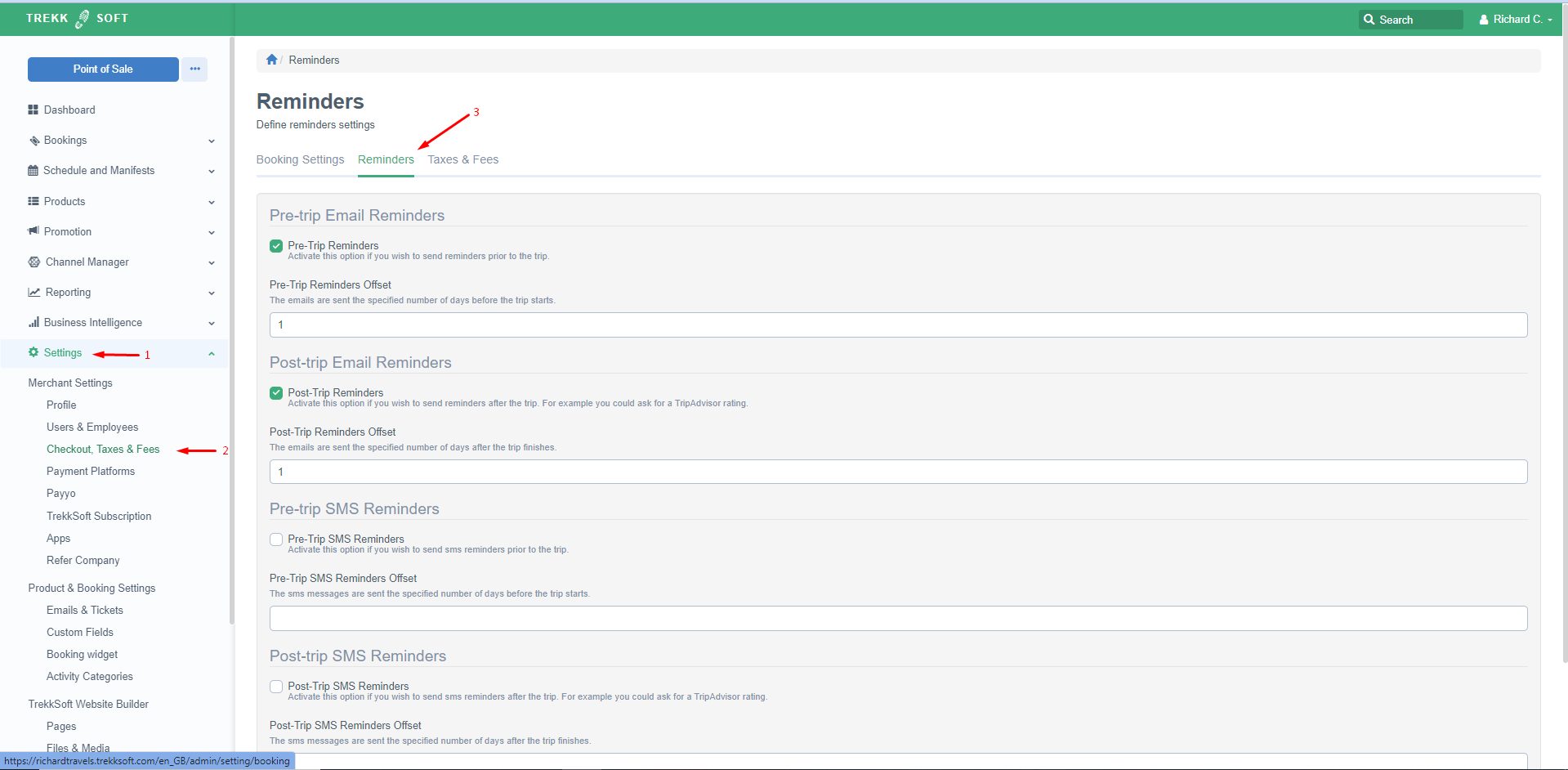 From there you can enable the pre/post trip reminders.
Note!
Pre/Post trip reminders are sent to the Buying User email that is registered for the basket.
If a Basket has been created after the Pre-trip reminder date, then the notification will not be sent out at all. This is due to likely you having a Cut-off time that should prevent customers from booking before that time, so we recommend that you remind them for the trip date when you are processing their booking.
2. SMS or Email type notifications?
On the same page you'll have to option to choose whether you're sending out the reminder via email or SMS.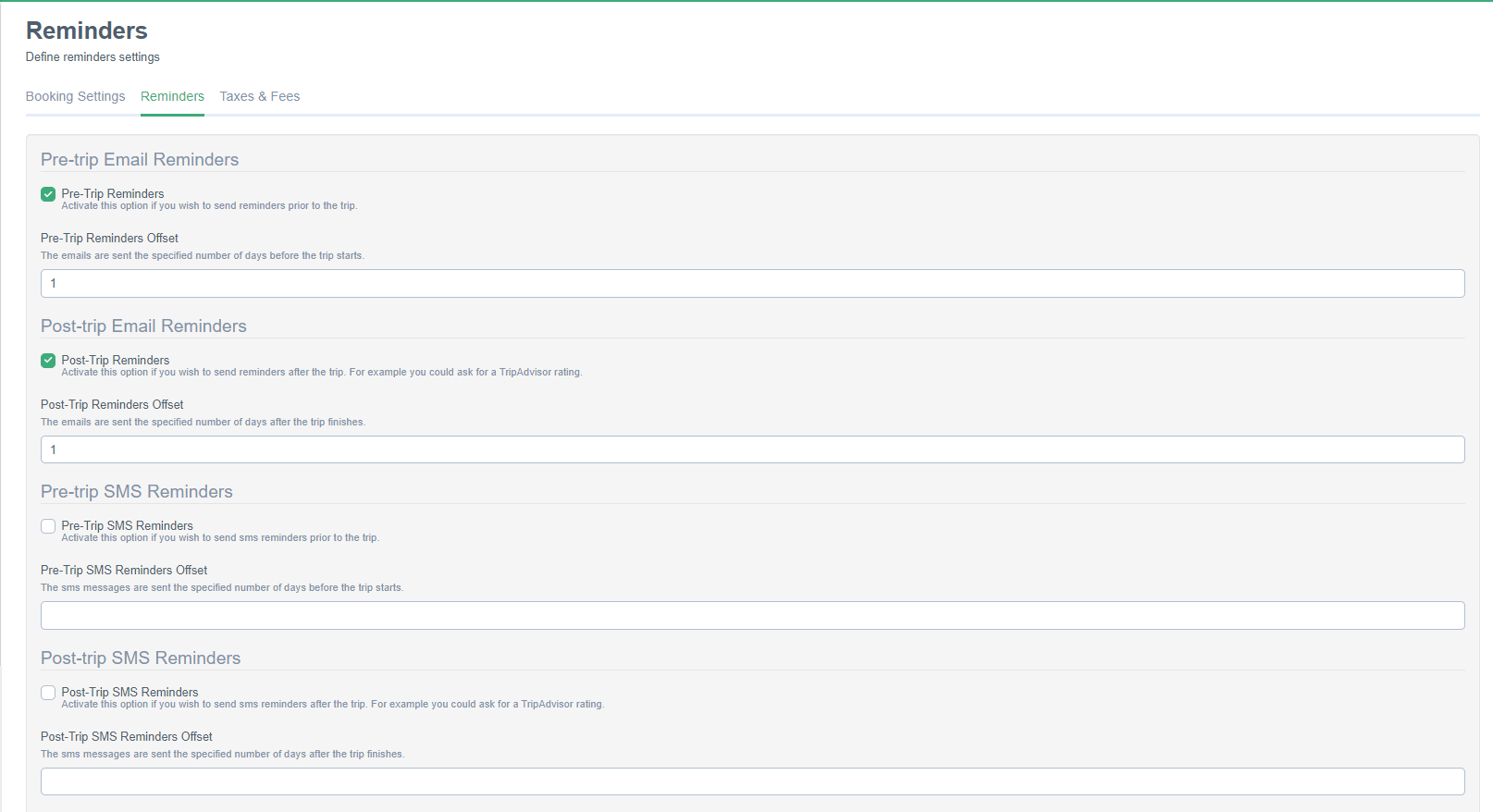 You can also offset the day on when the notification will be sent to your customers. The value that is going to be used here is days so please make sure that you enter the information requested correctly. If you leave this field by blank, it will automatically set as 1 day, meaning the Pre-trip reminder will be sent out 1 day before the trip and the post trip reminder will be sent 1 day after the activity schedule.
Note!
The confirmation emails, pre-trip and post-trip reminder will always consider the chosen basket language when it was created and send out the notification in the corresponding language
Article added 09/08/2022