Get notifications about your business directly to your phone
The SMS notification feature is a text being sent to you regarding booking and resources. This function holds the following features:
For each booking, an SMS notification will be sent to the merchant

The resources can get their notifications and alerts through SMS about upcoming trips and about each booking

Each merchant can select if they would like to receive an email, SMS or both for each online and each offline booking
This pre-/post trip SMS notification feature allowing you to interact with your guests via text messages. Pre-/Post-Trip SMS Notifications basically mirror current Pre-/Post-Trip Email Reminders with the only difference that they aim to engage with the guests via mobile devices.
How to use that?
Just think of the reminders being sent to your guests the day before the trip or text messages asking your guests to rate the trip on social media or your Tripadvisor site. Use cases are limitless and depend solely on your imagination.
You'll need to start asking your users for their phone number via Custom fields.
Bear in mind that Pre-/Post-Trip SMS Notifications are only available for Ultimate plans.
How to activate it?
Enabling this feature is very easy too. Go to Settings and then Checkout, Taxes & Fees on the main navigation menu of your Admin Desk. Click on Reminders tab and activate Pre-/Post-Trip SMS Notifications.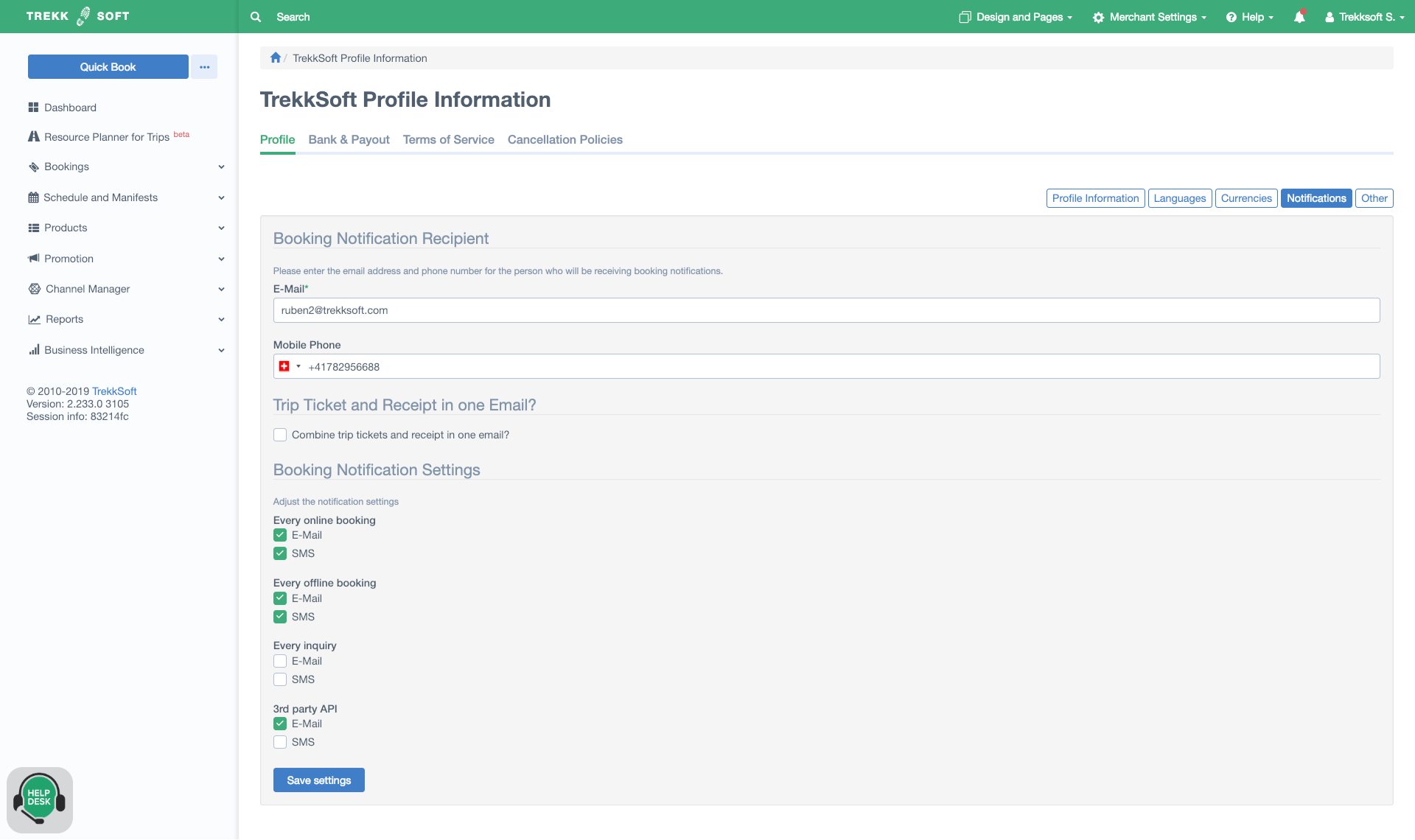 How to design SMS messages?
Now, once you have Pre-/Post-Trips SMS Notifications activated, it's time to design the messages. Just go to Design & Page's and then Templates hit on the SMS tab at the Templates page and you will be able to design your Pre-/Post-Trip SMS Notifications. Now, given that your custom fields to collect phone numbers are set up, text messages will be sent automatically to the trip guests.

Please note that the feature requires to create "Phone" Guest Custom Field (with Required function enabled) that will let you collect your Guests' phone numbers and therefore trigger SMS notifications. You will see an example of "Phone" Guest Custom Field type below at the bottom of the screen.