Set up social media profiles
Basic Facebook integration
With TrekkSoft, you can integrate your Facebook page with your website. This allows you to add "Like" buttons and display Facebook reviews throughout your TrekkSoft website. This is a rather simple process so let's get started!
STEP 1: GO TO THE APPS PAGE
Head over to Settings in the top menu bar and select Apps from the drop-down menu. On the Apps page, search for "Facebook" and click on the Configure button.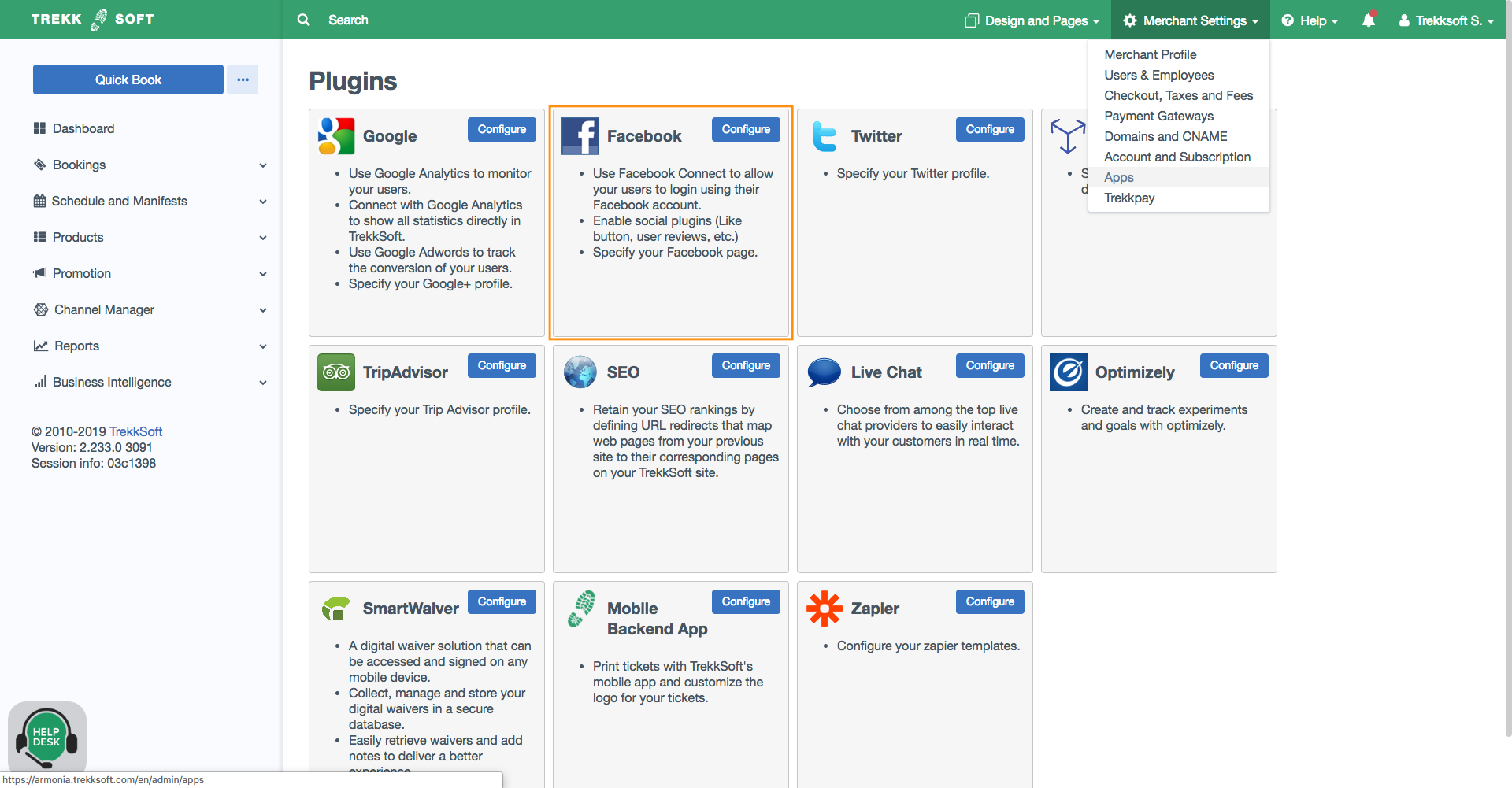 For the basic Facebook integration, you'll only have to focus on the fields in the section called "Page, Buttons, Widgets".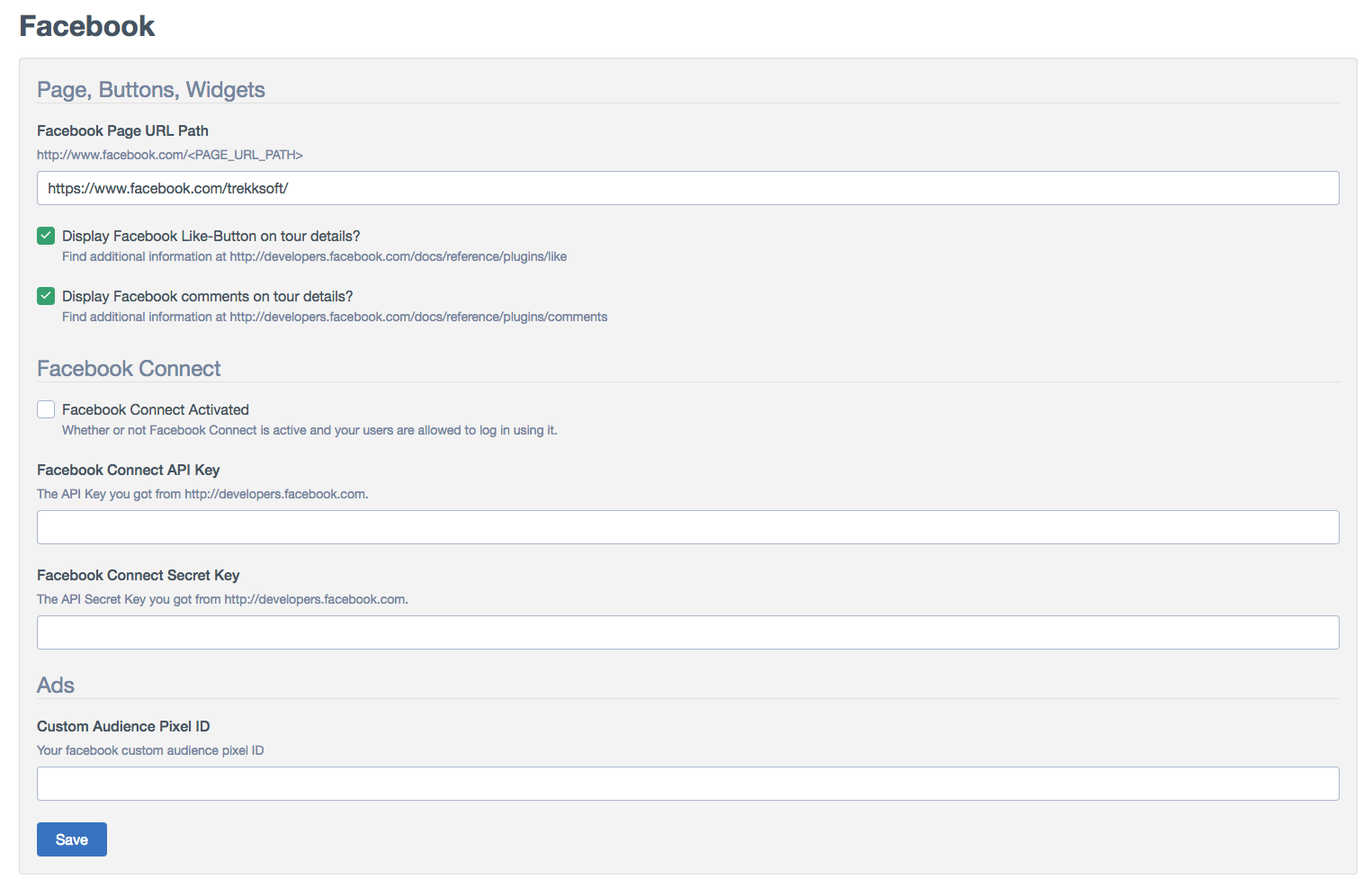 STEP 2: ENTER FACEBOOK PAGE URL PATH
Enter your Facebook Page URL path.
For example, TrekkSoft's URL is https://www.facebook.com/trekksoft so you would enter "trekksoft" in the field Facebook Page URL Path.
STEP 3: ADD YOUR "LIKE" BUTTON AND DISPLAY REVIEWS
Once this is done, you can choose to add a Facebook "Like" button to your website pages and/or display comments and reviews from your Facebook page.
If you enable the "Like" button, it will appear on each of your activity pages and customers can show their support with a simple click.
If you are building your website with TrekkSoft, you can also add a Facebook widget as a website element. This widget will show your last posts, how many likes you have etc. This widget is perfect to place on your "about us" page.