What can you sell with TrekkSoft?
Voucher schedules
Voucher schedules are different from the "Attraction/Trip" schedules because it is not limited by capacities and it does not require a pre-assigned start date or time.
This flexibility allows your customers to select a time and date that suits them. Therefore, voucher schedules are typically used for private tours, as gift certificates, or for transfer services.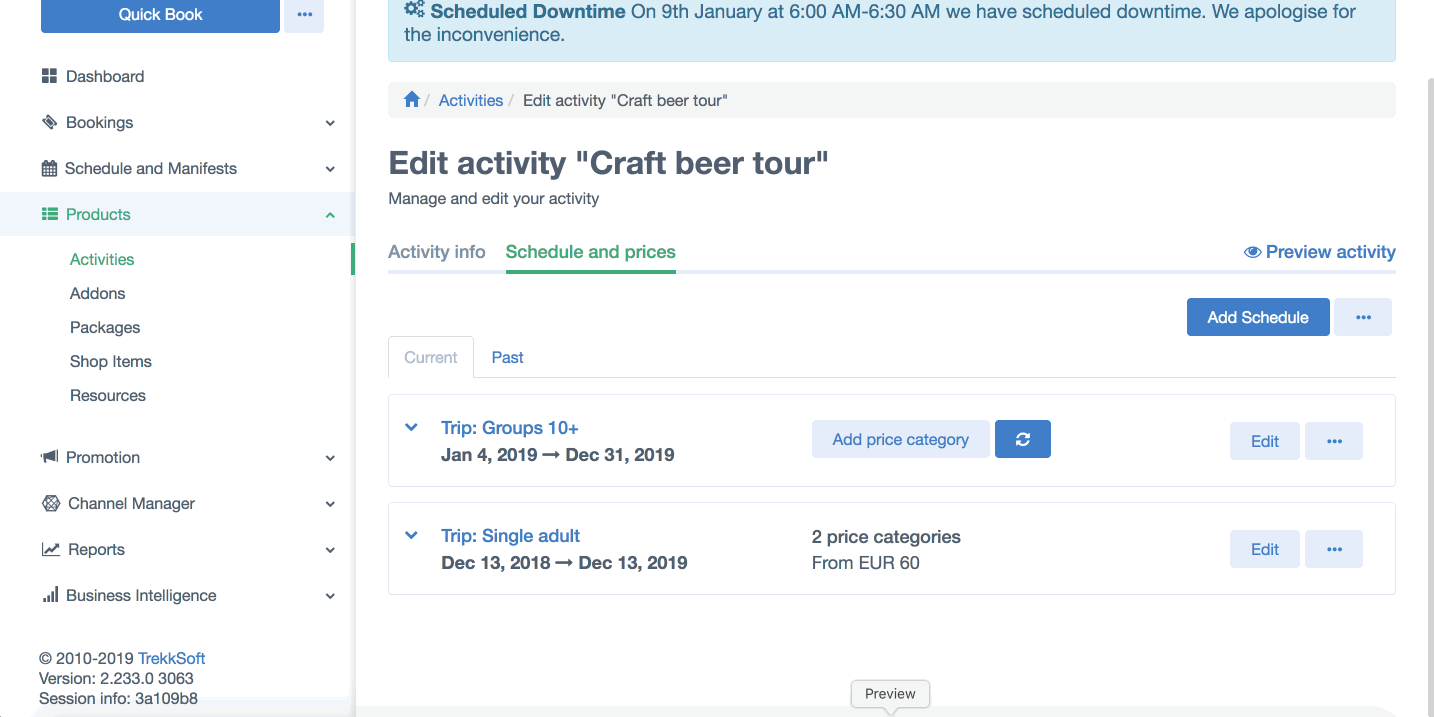 Go to "Schedule & Prices": After creating an Activity, you'll have access to "Schedule & Prices". Click on this tab and then select "Add Schedule".

Select a schedule type: Since we'll be creating a Voucher Schedule, go ahead and select "Add Voucher".

Enable the voucher and add a price:
Voucher - Check the schedule as active. If not, the schedule will not be bookable.

Price Category - Give your schedule a price category with name, description and determined price. Compared to the other schedule types, when creating a voucher schedule you add the price category directly to the schedule. You can also add additional price categories to this schedule.
4. Save: Once you've completed these fields, your schedule is done. Click Save.