Every trip has a guest manifest that shows all the customers who are booked for that trip and other relevant details needed for your guides to successfully deliver a great experience.
To access your Guest Manifest, you can go to Schedule and Manifests in the left menu bar, then select Calendar View. Click on the name of the activity to access its Guest Manifest.
In our Guest Manifest, you have access to the following tabs:
Customizing your Guest Manifest
Under Guests, you are given an overview of all the customers booked on that tour. You can reorder the columns in your guest manifest.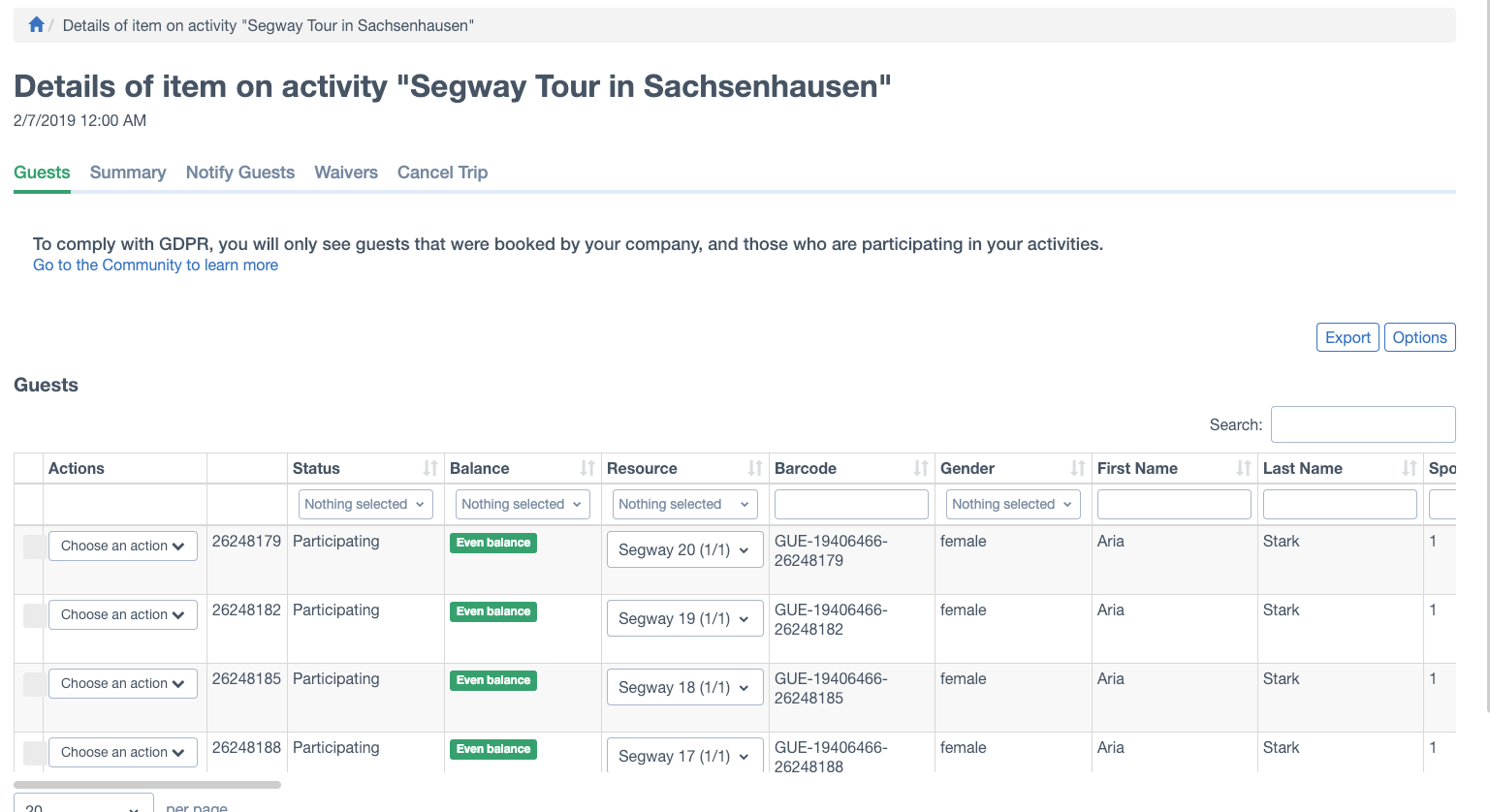 Step 1: Go to Guests > Options
Step 2: Select grouping type
Group the participant list by guests (default), baskets and resources. This allows you to see who booked with whom and provides an easy way to see which resources are selected.
Step 3: Drag and drop the fields you want to be displayed in your guest manifest
To remove items from Report columns, click on the negative sign to the right of the item.
Save your settings when you're done.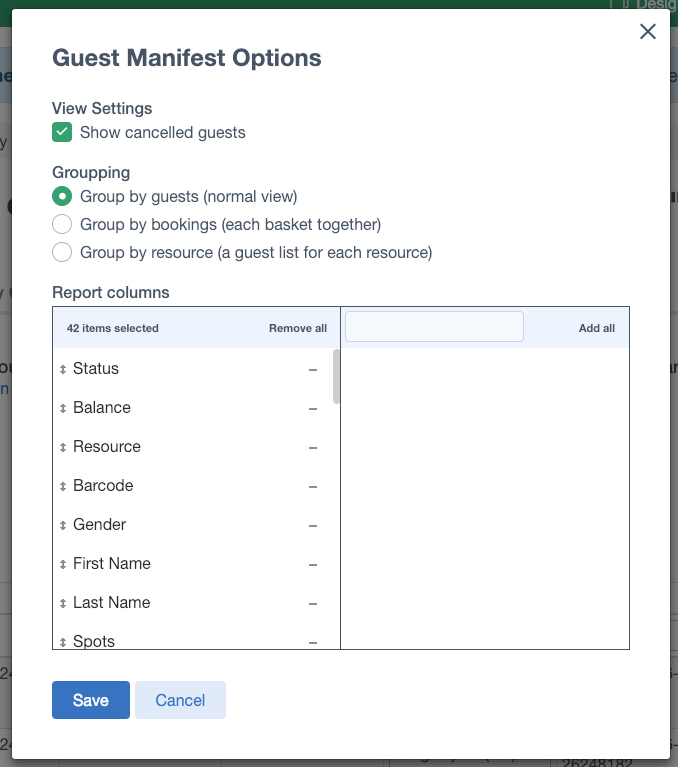 Step 4: Filter each column
You can also filter each column in your Guest Manifest to make it easier to find activities.

Exporting your guest manifest
To export your guest manifest, click on Export on the right to generate and download a PDF or CVS file to share with your team.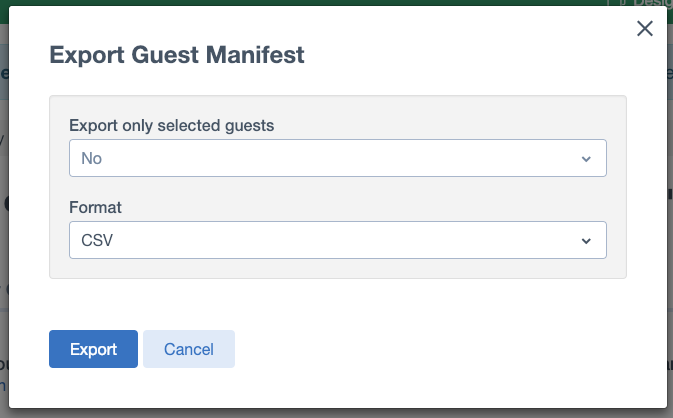 Trip Summary
This gives you an overview of a trip. Find out how many remaining places you have, any remarks about specific customers, the start and end times of the trip and so on.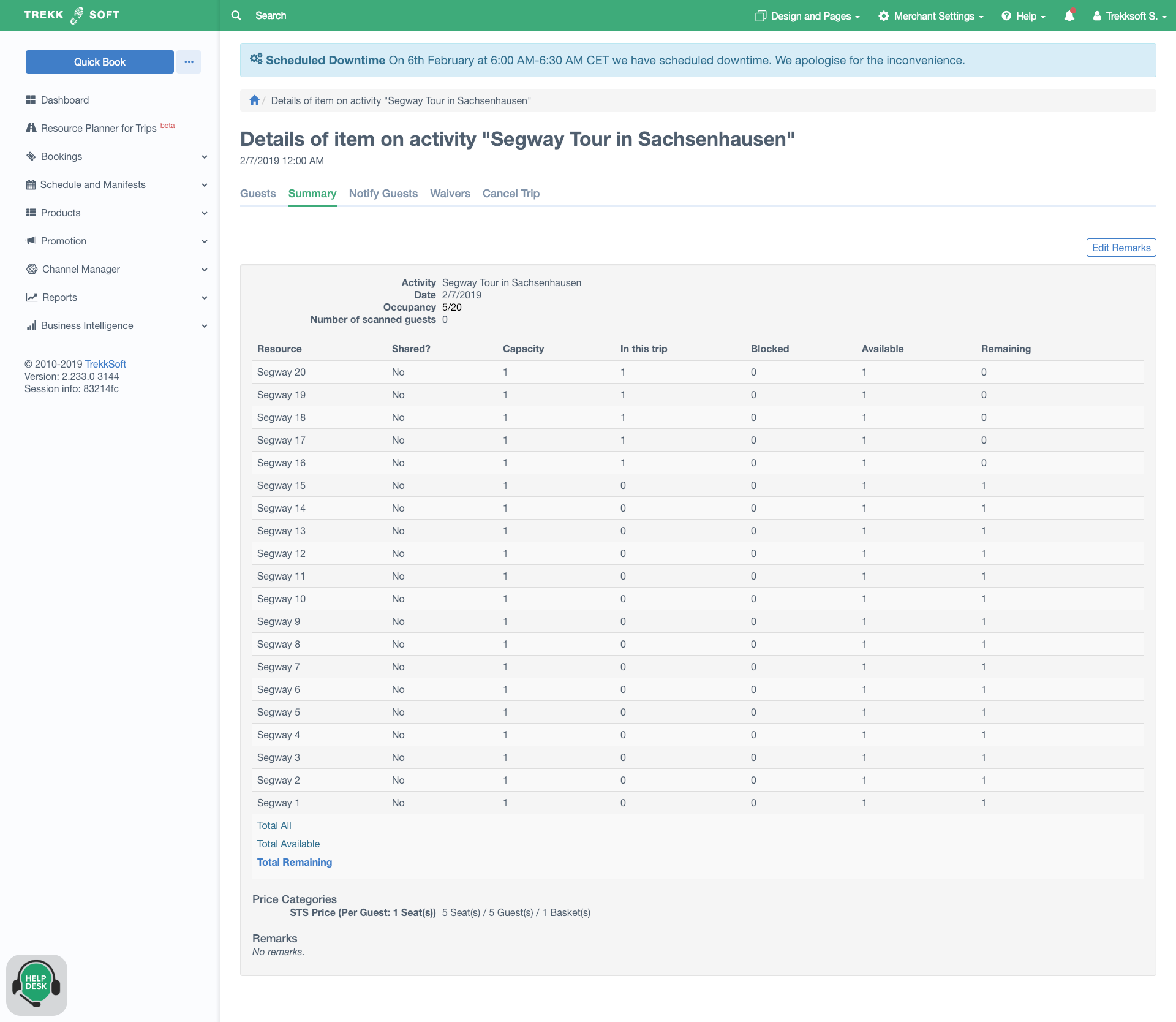 Notify guests
You can send an email to all your guests on the same trip at once. To do so, go to Notify Guests to create your message. Everyone on the trip will be BCC-ed.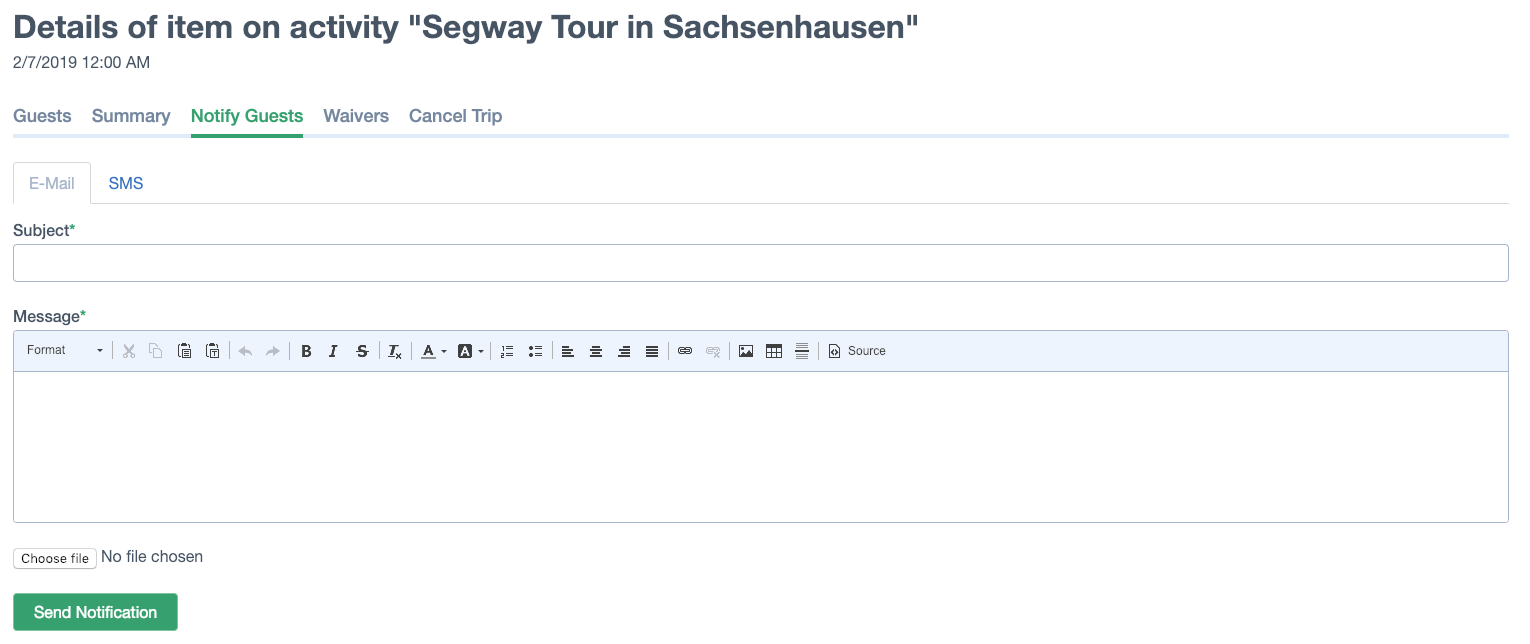 Waivers
If you have enabled Smartwaiver with your TrekkSoft account, you'll find an overview of the waivers here. Your team can quickly find out who has and has not completed their waivers before a trip.
Find out more about SmartWaiver >>
Cancel a trip
If you would like to cancel a trip, you can quickly do so by clicking on Rebook All Guests.
If you only want to rebook selected customers, click on Rebook you can manage each reservation individually.
If you only want to cancel the booking for selected customers, click on Cancel and refund.