Make your TripAdvisor reviews work harder for you by collecting and displaying happy reviews on your website. With our TripAdvisor widget, you can do this with ease!
We offer a number of features including custom CMS elements, a built-in review section on the Activity Details page, as well as an automated post-trip email that brings your customers directly to your TripAdvisor page to write a review.
In this guide, you'll learn how to:
Connect to your TripAdvisor profile
Go to Merchant settings > Apps > TripAdvisor. This will bring you to the TripAdvisor page.
Here, add your TripAdvisor URL or ID, and click Save.

Add TripAdvisor widget to your Activity Details page
Once connected with TripAdvisor, a small widget will appear on the right side of all your Activity pages.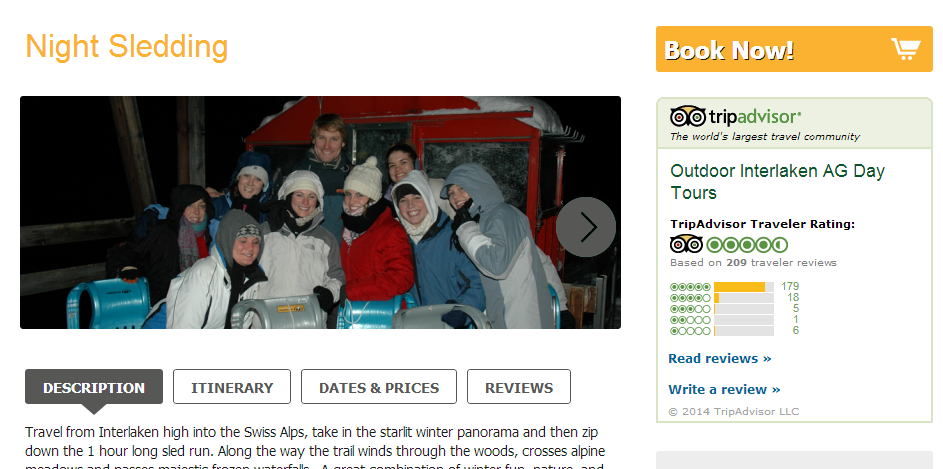 Add a TripAdvisor widget to website pages without templates
If you want more control over the placement of your TripAdvisor widget, you can create web pages without templates. You can go to Create a Page for more information on page layouts.
STEP 1: Go to CMS Page
To add the TripAdvisor widget to other pages of your website, first, go to Design and Pages > Pages.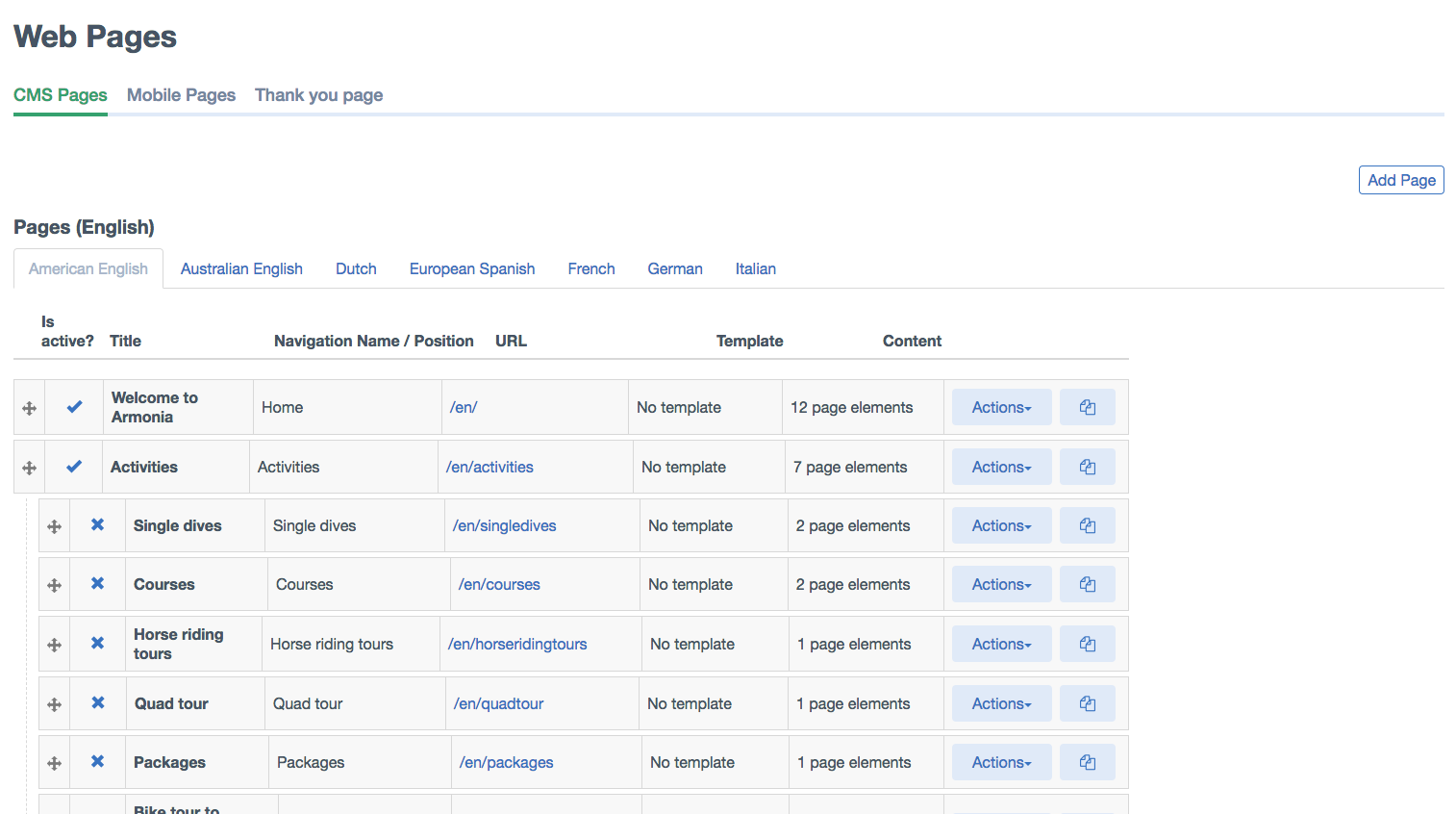 STEP 2: Add TripAdvisor Widget
Find the page you want to add the widget to and click on Actions to the right of that page. Then, select Edit content elements.
In the Page Editor, click on Add content found on the right of the page. A pop-up will appear and you'll find the TripAdvisor Widget in the Other section.
STEP 3: Position your widget
After naming your widget TripAdvisor, select from the drop-down menu where you would like to place your widget.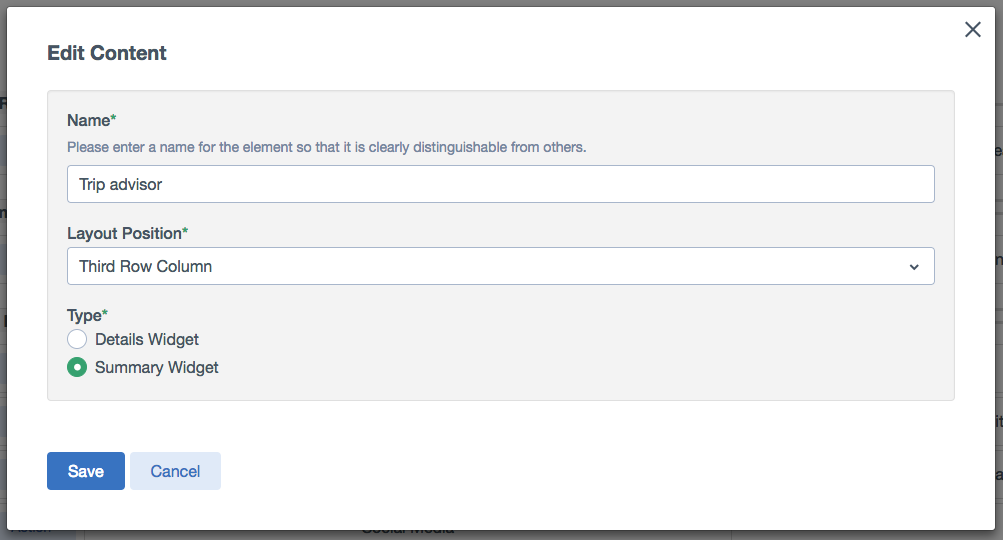 STEP 4: Pick a widget
There are two types of TripAdvisor Widgets available.
TripAdvisor Details Widget
This widget displays a list of recent reviews from your customers.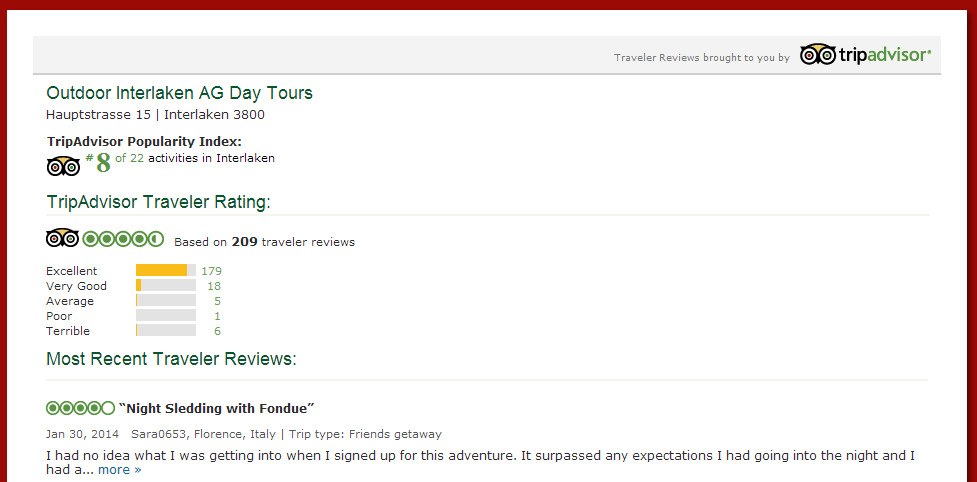 TripAdvisor Summary Widget
This widget displays a small summary of your ratings.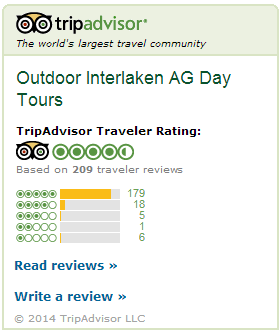 Add TripAdvisor to your post-trip emails
You can add a link to your TripAdvisor profile in your post-trip emails to ask customers to leave you a review.
STEP 1: Go to Email templates
First, go to Design and Pages in the top menu and then click on Templates. Then, click on Emails.
STEP 2: Edit your post-trip email
Scroll down to Post-trip Reminder and click on the pencil icon to the right.
You'll find that the email is already setup to include an image of TripAdvisor that's linked to your review page and some text. You can email the subject line and the text.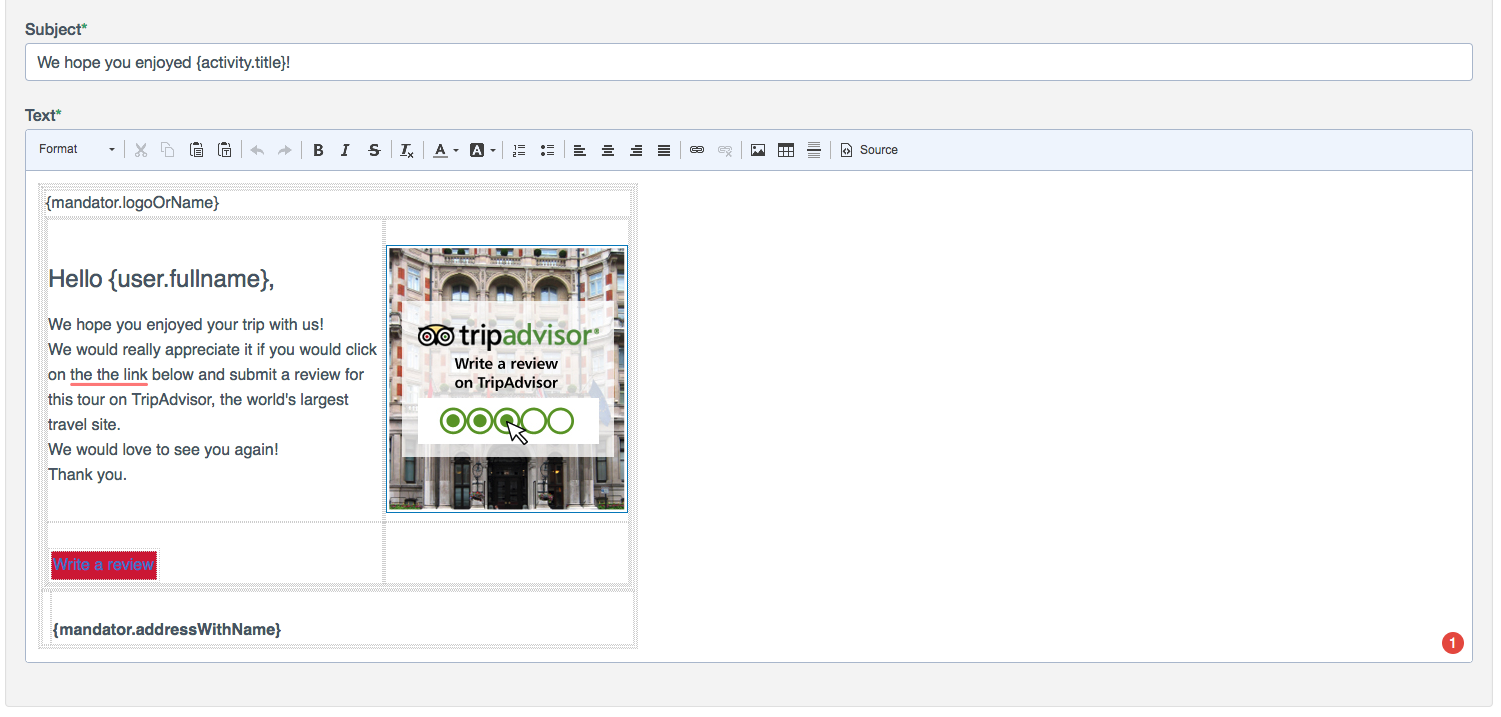 Note: Bear in mind that if an activity is Archived, the link to this activity in your emails or TripAdvisor integration won't work. To fix this, you need to unarchive the activity.