Learn the three different roles: Guests, Customers and Users
With TrekkSoft, you can create different accounts for different types of users. Here's a brief overview of the type of roles you can create:
A

Guest

is someone who is registered to join a trip you run.

A

Customer

is a person who booked and paid for the trip, also known as the

Buyer

.

A

User

is someone who works in your company, your agent, reseller or even your business partner.
There are two ways to access the list of Guests, Customers, and Users:
From the left navigation menu, click on

Bookings > Guests/Customers

or

From the top menu bar, click on

Settings > Users & Employees
Select the category you're interested in, whether a guest, customer or user from the top of the page.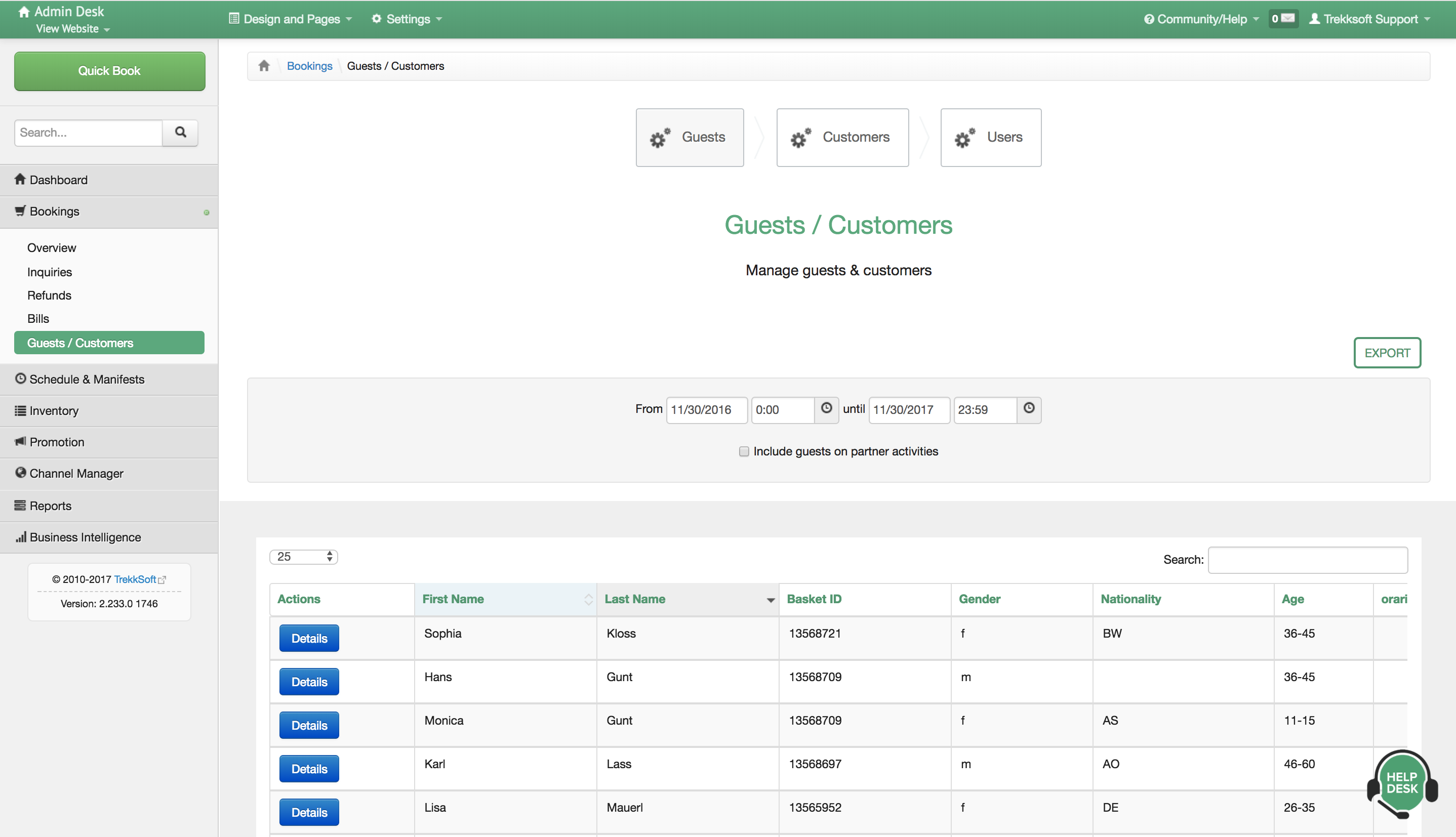 Guests
All individuals who have booked a trip with you - both previous and upcoming tours. Compared to customers, a guest does not have to be the person who pays for the booking. Your guest records will also include any additional information you've collected from your custom field.
Customers / Buyer
All individuals who have paid for a booking. These are the users who have entered their email addresses and received the order receipt. There will only be one customer per transaction and this is the person who will appear as the Buyer in the Basket Details View.
Note: Each booking can only have one customer. However, it can have one or multiple guest/s associated with the booking.
Users
All users have been given access to your back-end booking system. This includes employees, agents, accountants, editors, admins and more.
How to export guests, users or customer lists
You can export a list of users, customers or guests to a .CSV file. You can add them to a newsletter list or save it onto an external database if you wish.
To do this, first go to the category you would like to export (Guests, Customers or Users). Then, click on the Download CSV button to export the list.