The Cookie Law is a piece of privacy legislation that requires websites to get consent from visitors to store or retrieve any information on a computer, smartphone or tablet.
Depending on a country, you might be required by law to inform your website visitors about how information about them is stored and used online, and give them a choice to opt-out if they don't wish that.
This manual aims to show you how to enable Cookies Consent alert on your website without the help of a developer. You are only a few steps away from having it implemented on your page.
Prerequisites
First of all, it is important to know that only customers with plans that have access to the theme editor (can overwrite theme files) are able to do that by themselves. This feature is currently enabled for Accelerate and Ultimate plans (and for past Enterprise, ProConnect, Professional and ProMarketer).
Please note that in the light of GDPR requirements we temporarily enabled theme editor feature for all TrekkSoft plans.
How to generate cookies' consent?
Search for Cookies Consent generator of your choice and pick out the one that suits your needs. Here at TrekkSoft, we can recommend the following one: https://www.cookiebot.com/en/
Registration
Go to https://www.cookiebot.com/en/ and run a quick compliance test of your domain. If your website is not GDPR compliant we recommend you to subscribe for at least a free plan and proceed to be in line with the General Data Protection Regulation.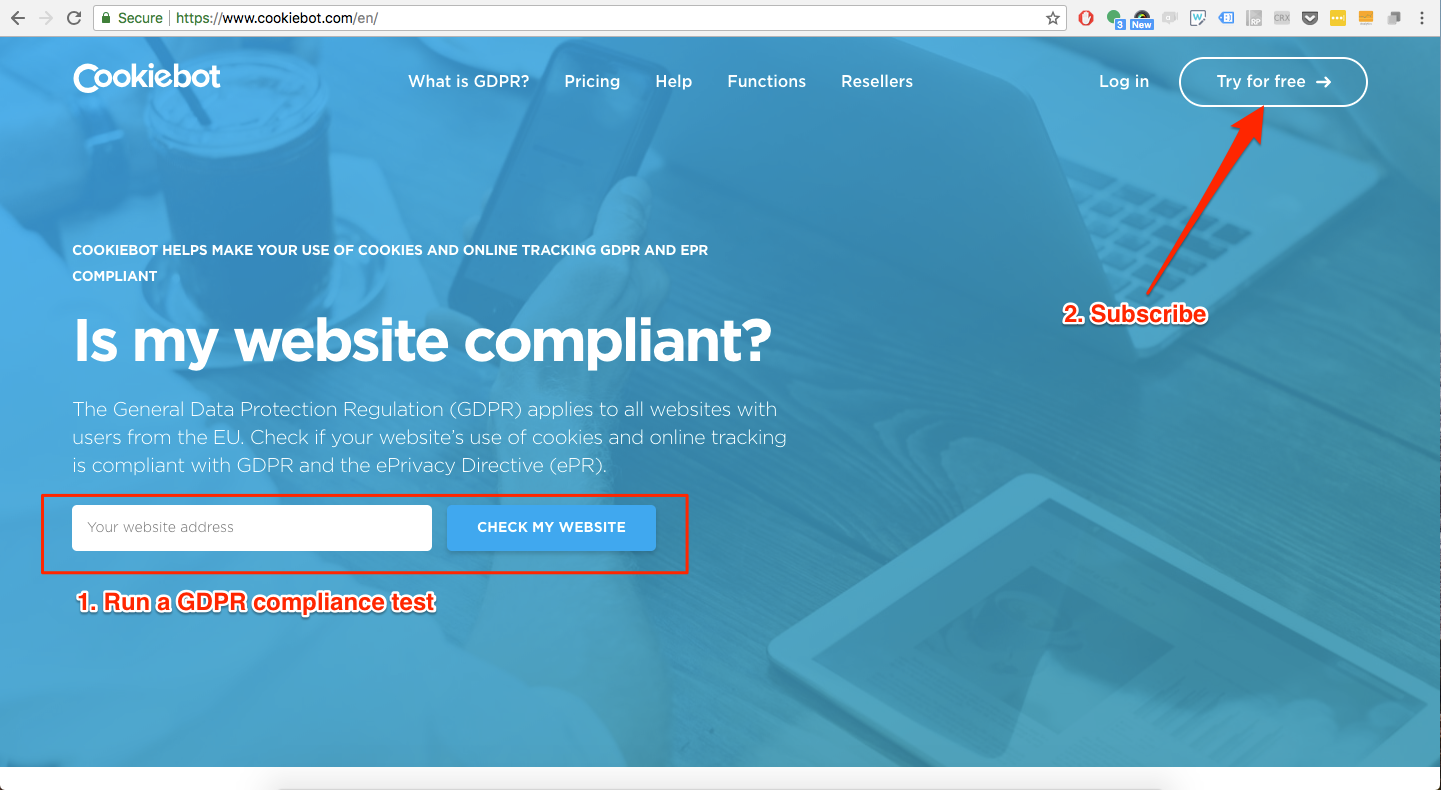 Domain
Provide the domain names you want to install cookies consent for. Please note that free plan of https://www.cookiebot.com/en/ allows you to submit only one domain. Subscribe for a paid plan if you have more domains to manage.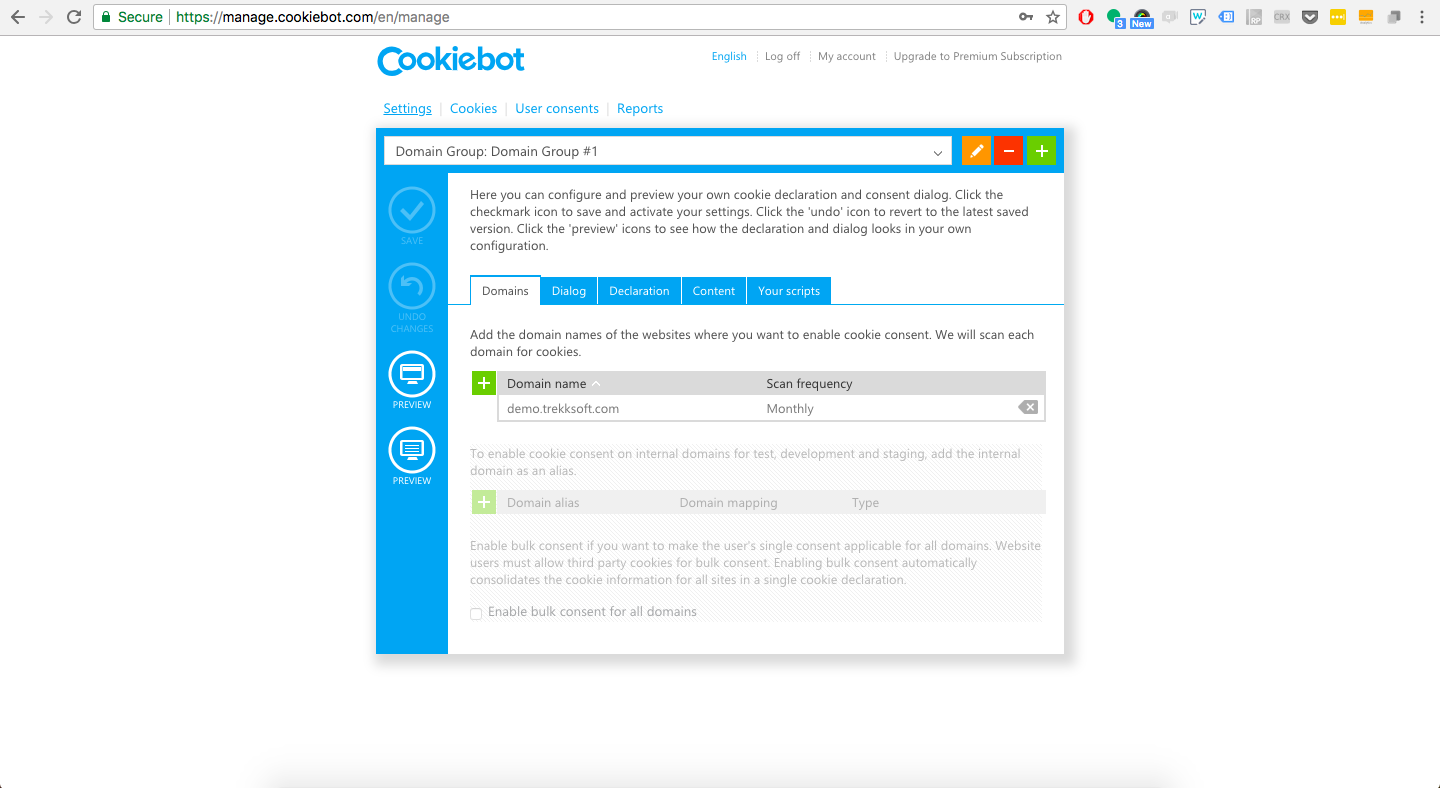 Customization
Configure your cookie consent settings: template type, method, opt-in/opt-out options, and cookie categories.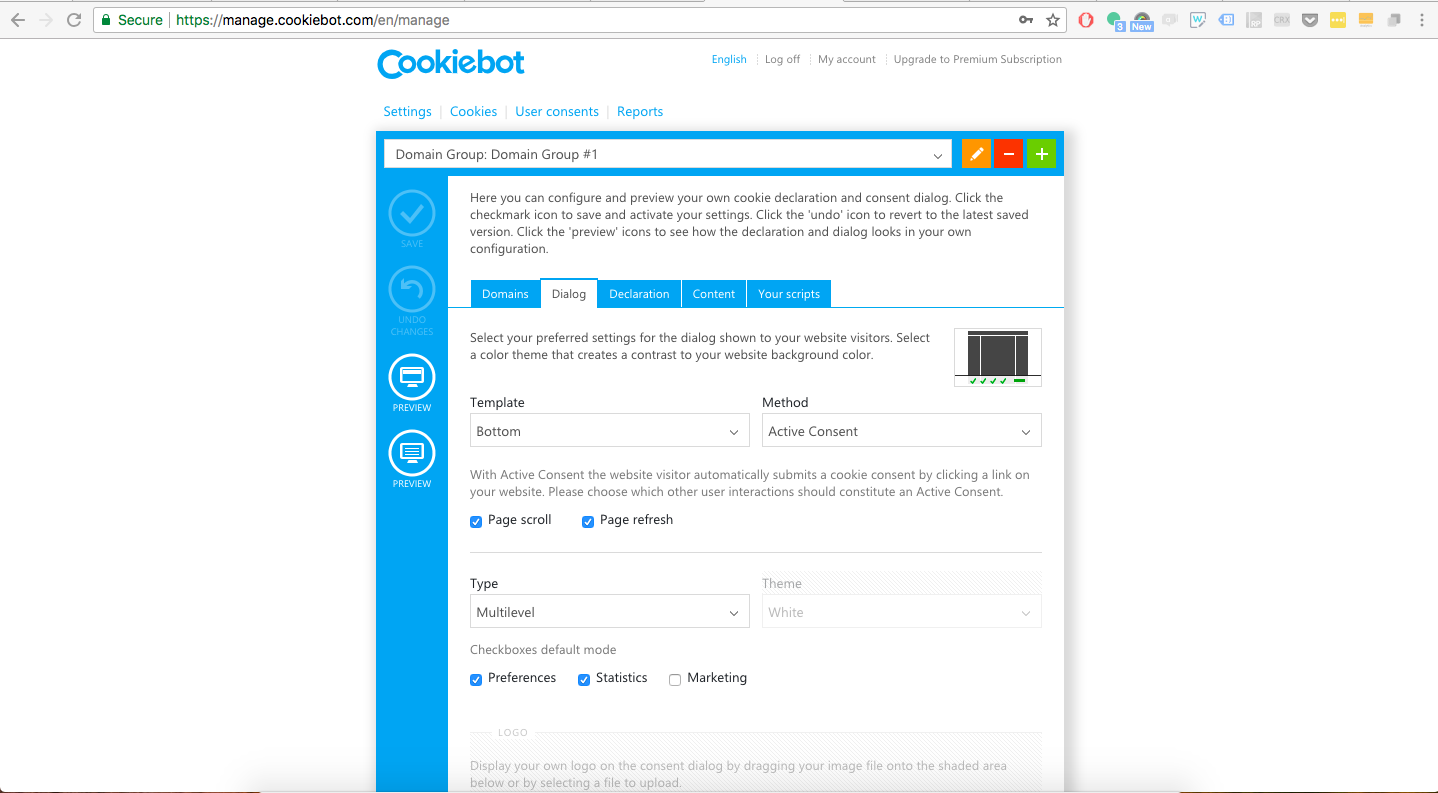 Declaration
Choose a cookie declaration template here. Please note that free plans support only the default template.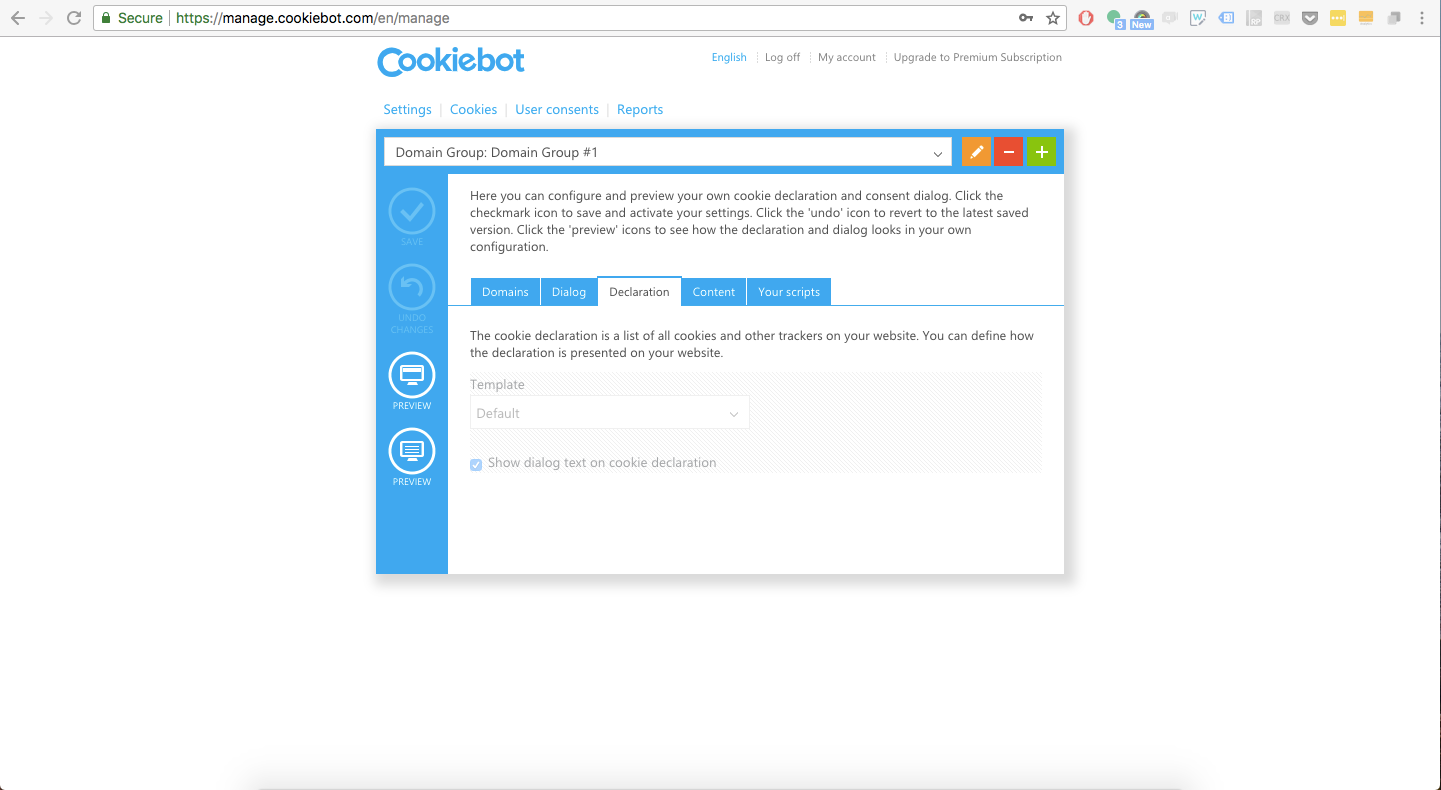 Personalize your cookies message
Submit the heading, language, body text, general cookie introduction and additional cookie categories you want to mention in this step.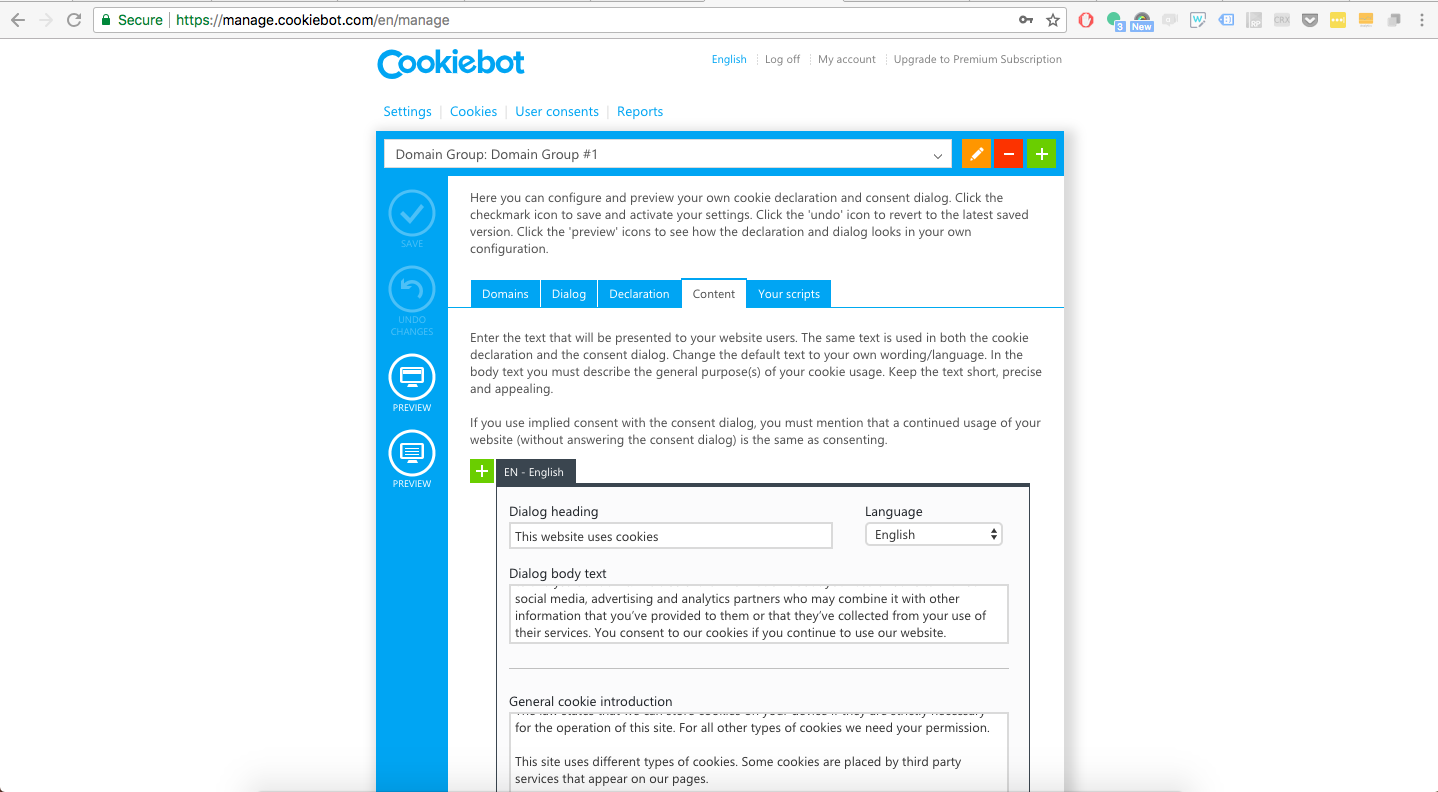 Copy cookies script
Copy the code snippet and add it to the HTML header of your website. If you want to add a cookie declaration to your subpages, then you need to use the second HTML snippet and add it to all your subpages.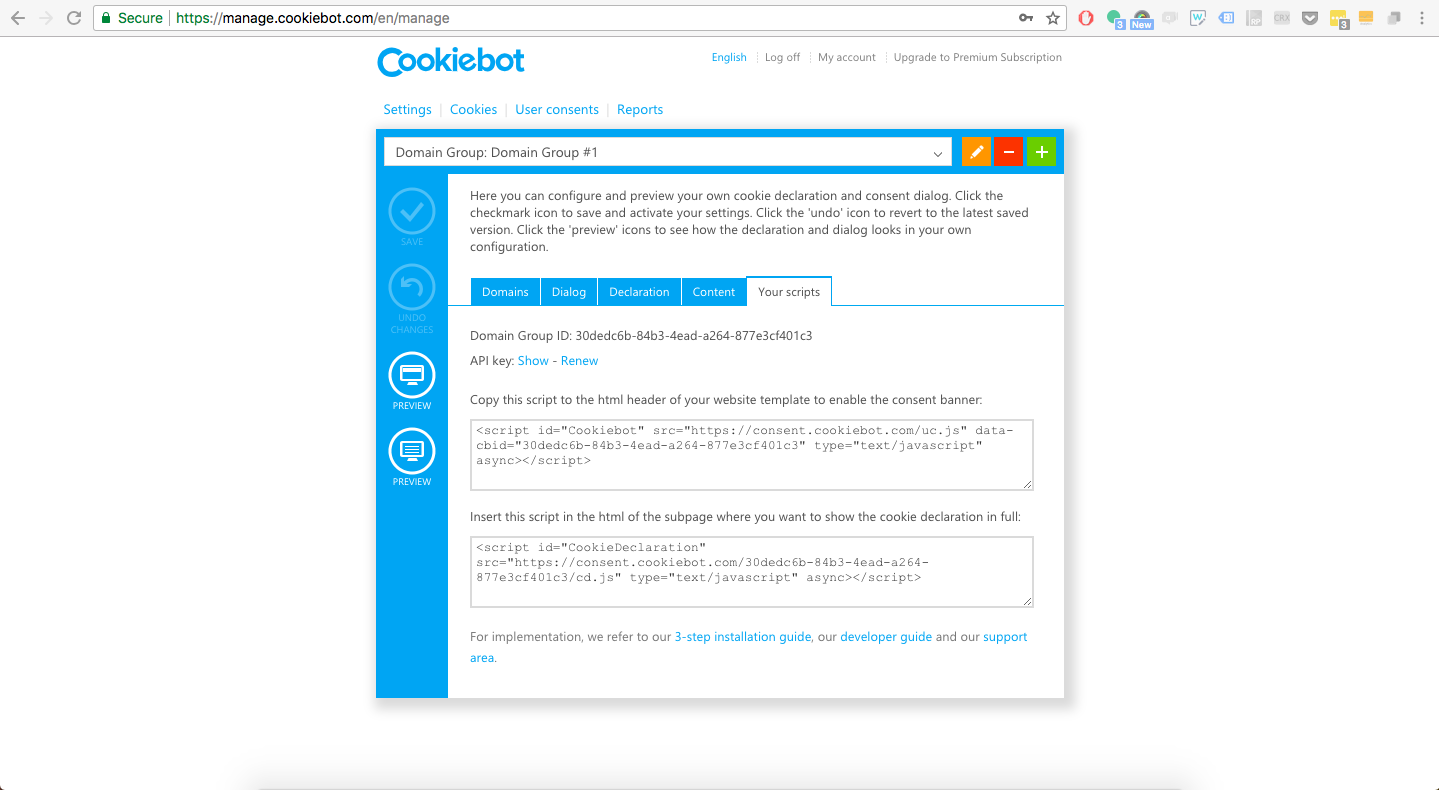 How to add cookies code to my website?
Go to your Admin Desk, hit on the Design and Pages tab and then Customise website. Next, click on the HTML/CSS Editor button.

Click on All files, go to the HTML Templates folder and hit on the layout.liquid file. Finally, find a </head> tag and paste the snippet code you generated just before it.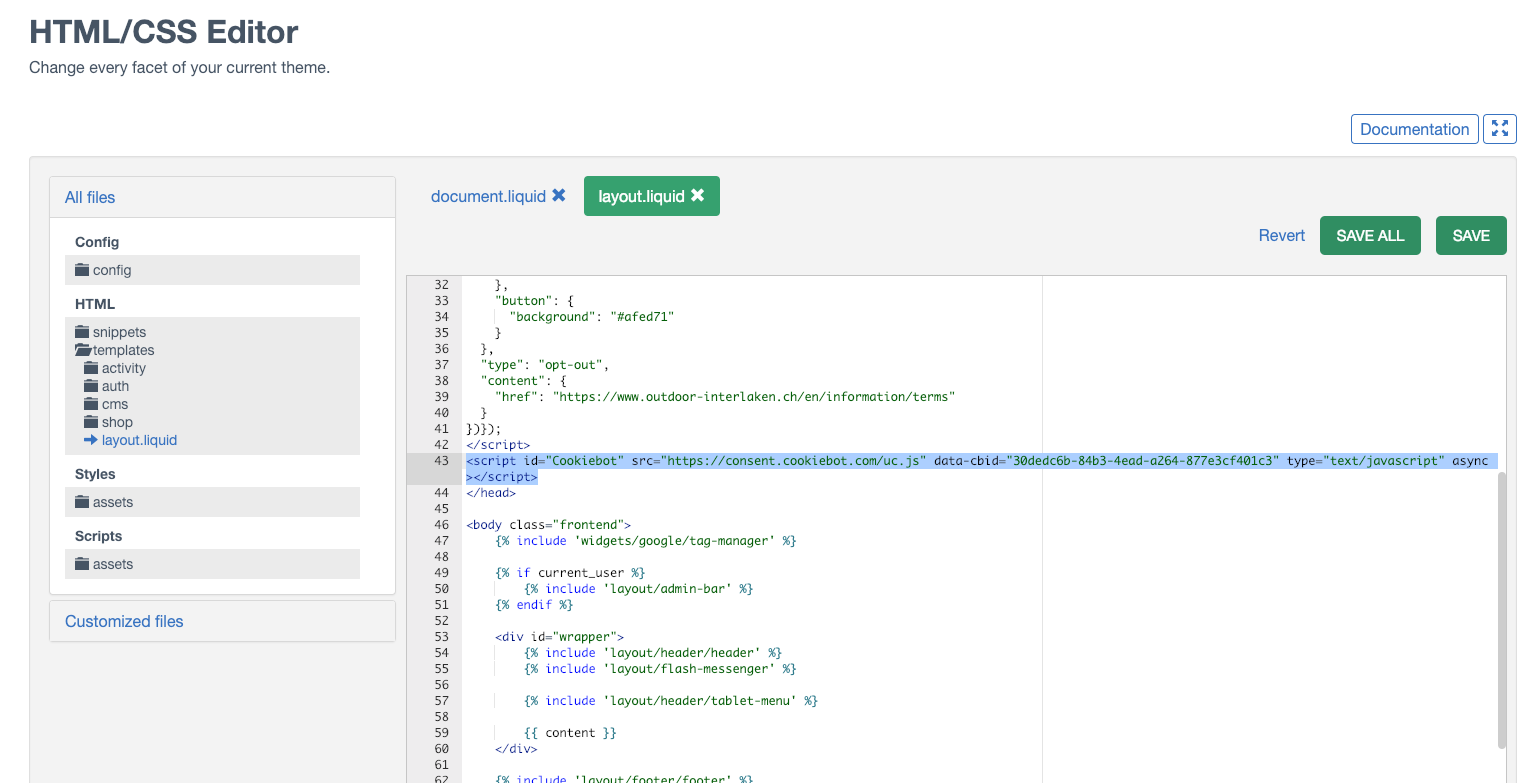 Now go to your website and you should be able to see a Cookies Consent live. As an example see our dummy website with such an alert implemented below.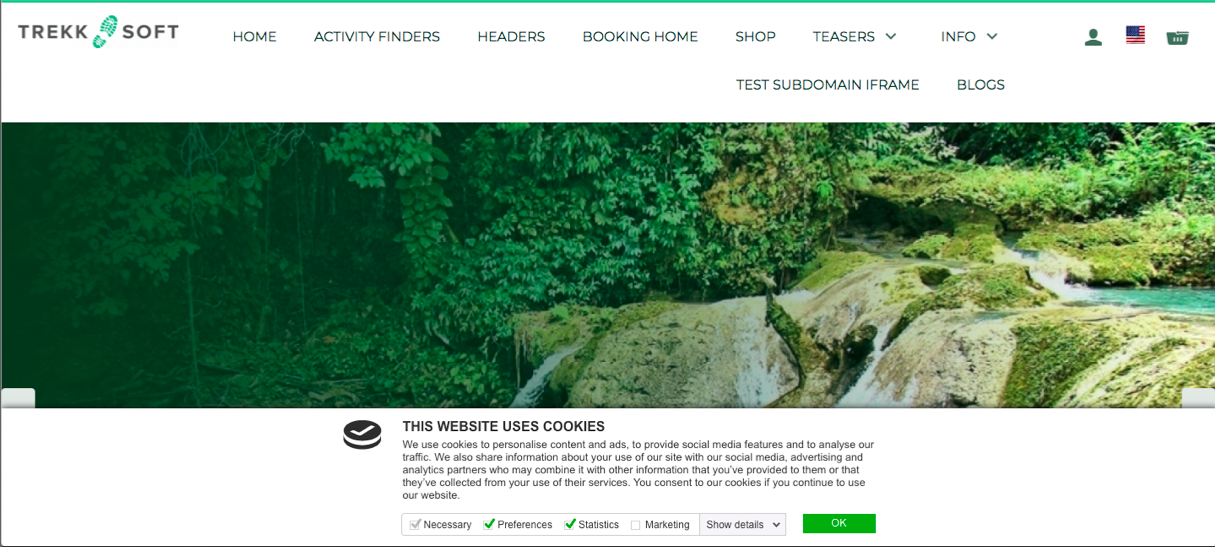 Please note that the webinar provides background information to help you better understand GDPR. It is not legal advice, so you should not rely on this as legal advice, or as a recommendation of any particular legal understanding.
If you need more information on how to implement GDPR within your company, we recommend you to consult with a lawyer.