Email guests before an upcoming trip
Sometimes you will have to reach out to your guests to notify them of last-minute changes to the trip's starting time, meeting point or that your guide has fallen ill and you need to cancel the trip.
In situations where you need to notify all your guests on one specific trip, you can use Notify Guests to send an email or a text message to your guests.
How does it work?
From the Guest Manifest of the relevant trip, click on Notify Guests from the top menu.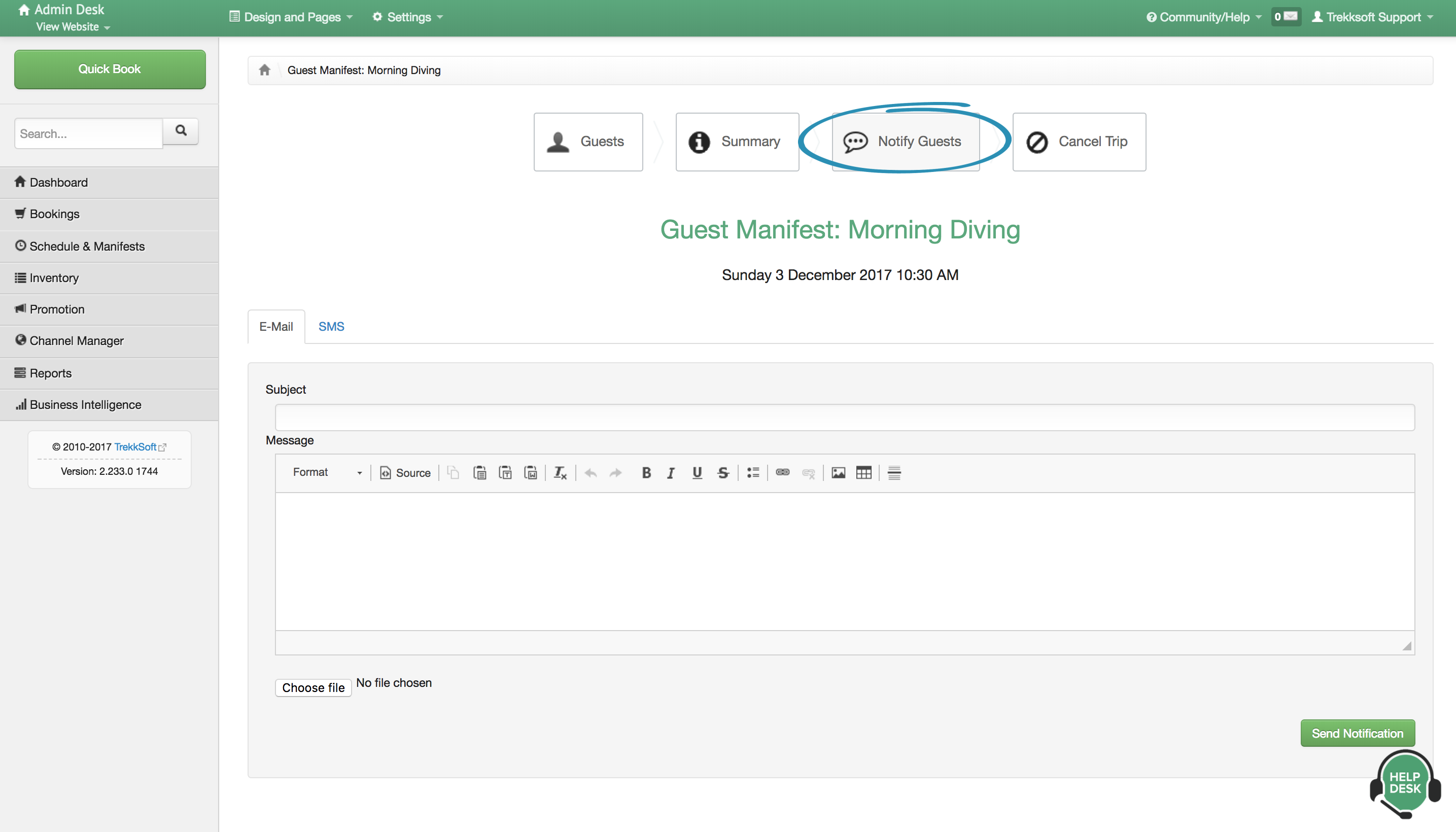 Then, choose if you want to notify guests via email or SMS and write your message.
If you choose to send out the notification via email, you can also attach files to your message.
When you're done crafting your message, click on Send Notification to reach out to all your guests on this trip.
What's next?