Manage your TrekkSoft website
Creating Activity Collections (previously known as Activity Categories)
The collections option allows you to group your activities into different categories.
To visit the collections screen, go to Design and Pages > Activity Categories in the top navigation bar.
In this section, you will see all of the categories that you have created.
You can also edit the order that the groups appear by changing their values in the "Sequence" column.
Click the "Add Category" button.
Enter the title and city of your tour group. You can also select the "Is it a default group?" checkbox if you would like this group to be used as the default group for this language. If you would like to edit other language versions, save this tour group, and then return to select different language tabs.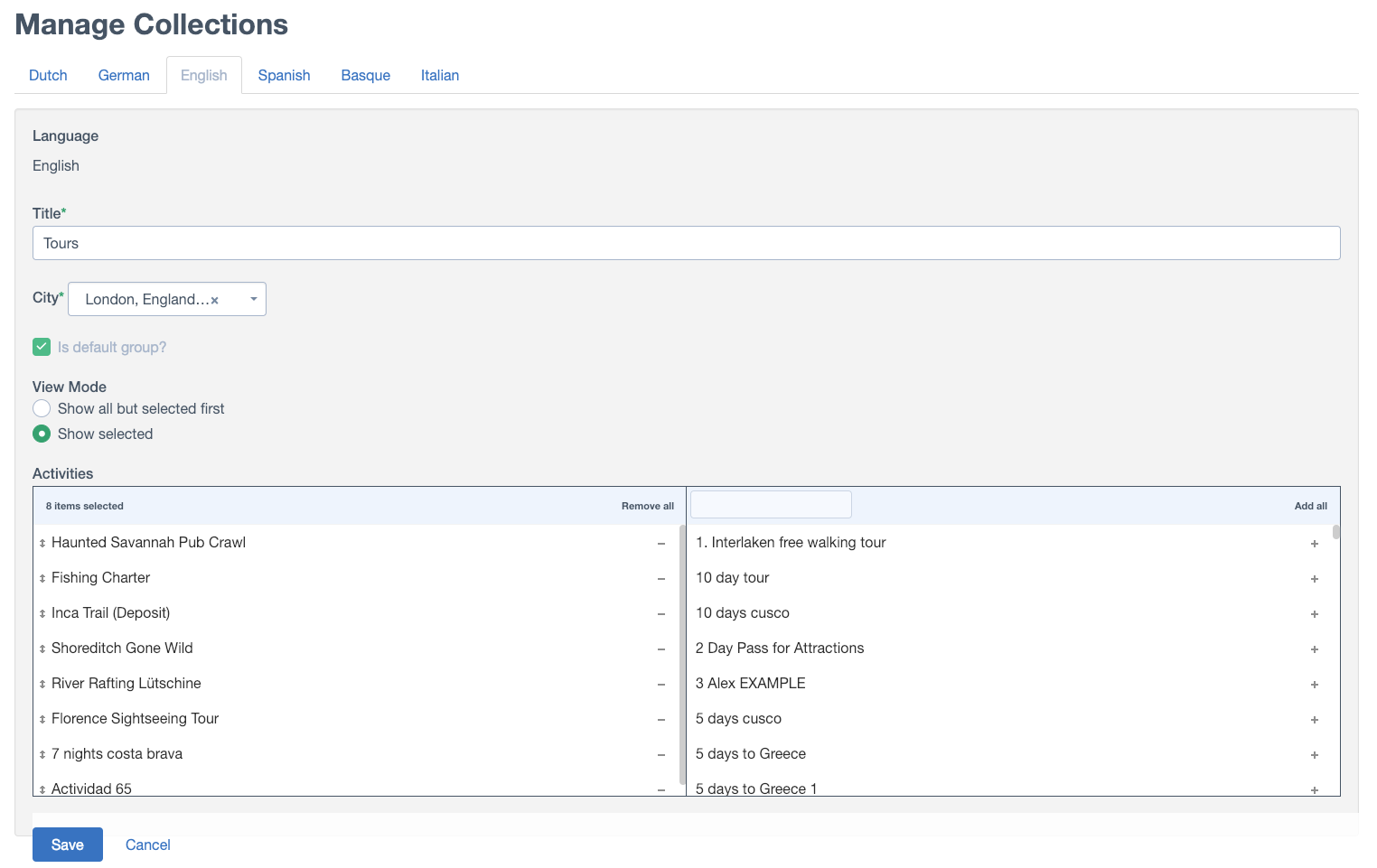 Add activities to this group by clicking the grey "+" sign next to each tour.
Once you are done, click Save.