Manage your TrekkSoft website
Choose or Change Your Website's Theme
If you have chosen to use TrekkSoft's website builder, you can select or change the theme of your website from a list of themes
If you are using the Trekksoft Website Builder, you have the option to choose from multiple themes. To select a different theme or browse the current available themes, follow the steps(or watch the video below):
In your Admin Desk, on the left-hand side, click on Settings> Trekksoft Website Builder> Website Settings to be take to

the customize website dashboard.

In the dashboard, click the Switch Theme tab at the top.


Once in the Switch Theme tab, you can choose from any of the themes available by clicking on the
button. Once clicking this button, the theme will automatically update and you will see a tick which confirms the theme has been updated.
You can view your new themed site by visiting your webpage e.g. type in yoursite.trekksoft.com in your address bar.
________________________________________________________________________
Custom CSS
You can fully customize your TrekkSoft website by Trekksoft already providing complete access to the CSS code. To edit the CSS code, follow these steps (or watch the video below):
On the left-hand side of your Admin Desk, click on Settings> Trekksoft Website Builder> Website Settings.
On the right-hand side, click on the HTML/CSS button

Now you are able to browse through the file system that the theme is currently using.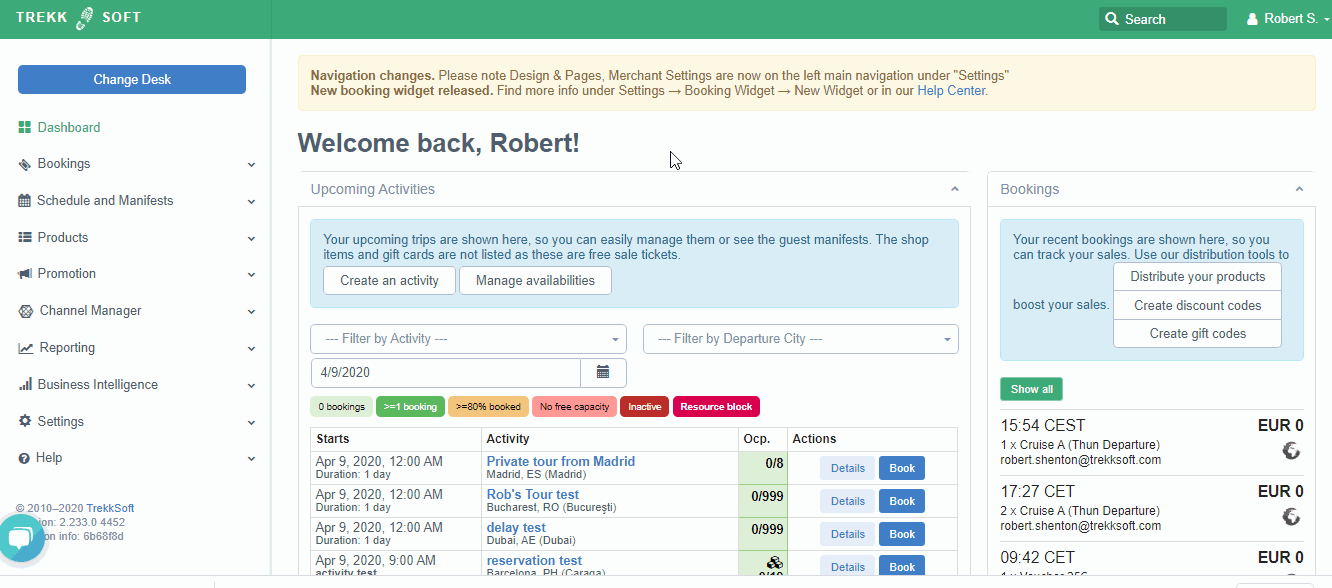 Note: you can see the .css file location in the screenshot below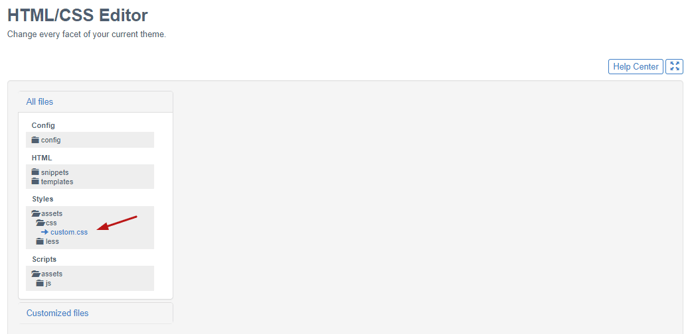 Note: Please note that at present, TrekkSoft does not offer support for CSS. Should an error occur and you are unable to fix it, you can request that your CSS file be restored back to the Trekksoft default CSS however, be aware that all changes you have made will be lost.
Last Updated [09/04/2020]