What can you sell with TrekkSoft?
Activities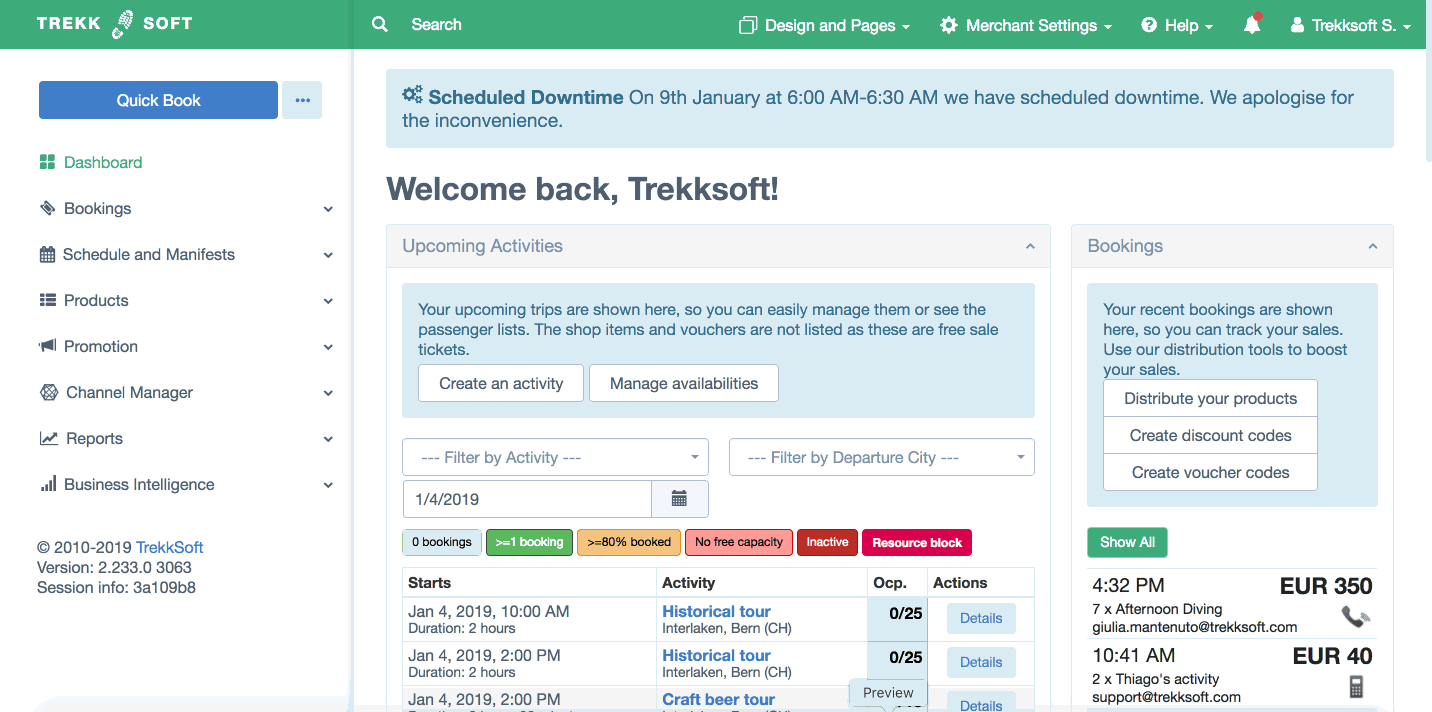 An activity allows you to create a general type of service or offering, each with specific pricing categories for your customers to select from. Creating activities is a vital step for everyone using the TrekkSoft software, no matter if you are using the website builder or integrating a booking button. An activity can either be standard to your schedule or you can let customers require private/custom tours through inquiries. Having all activities gathered in the same place makes it easier to have control over your business.
There are many ways for you to set up your activity price. You can, for example, use the Inquiries or private tours feature to create personalized tours or tours outside your official schedule. The confirm & charge later feature allows you to decide whether you confirm or deny a booking request before charging a customer. This feature can also be dependent on the minimum number of participants, which means that a customer won't be charged until the activity has reached the set amount of min. Guests.
Activities in different languages
If you are offering your website in different languages, you can easily translate pages and templates.
Locate the tab on your activity corresponding to the lang you wanna translate, and just paste your translations there!