User accounts and permissions
All users have been given access to your back-end booking system. This includes employees, agents, accountants, editors, admins and more.
See how to add new users: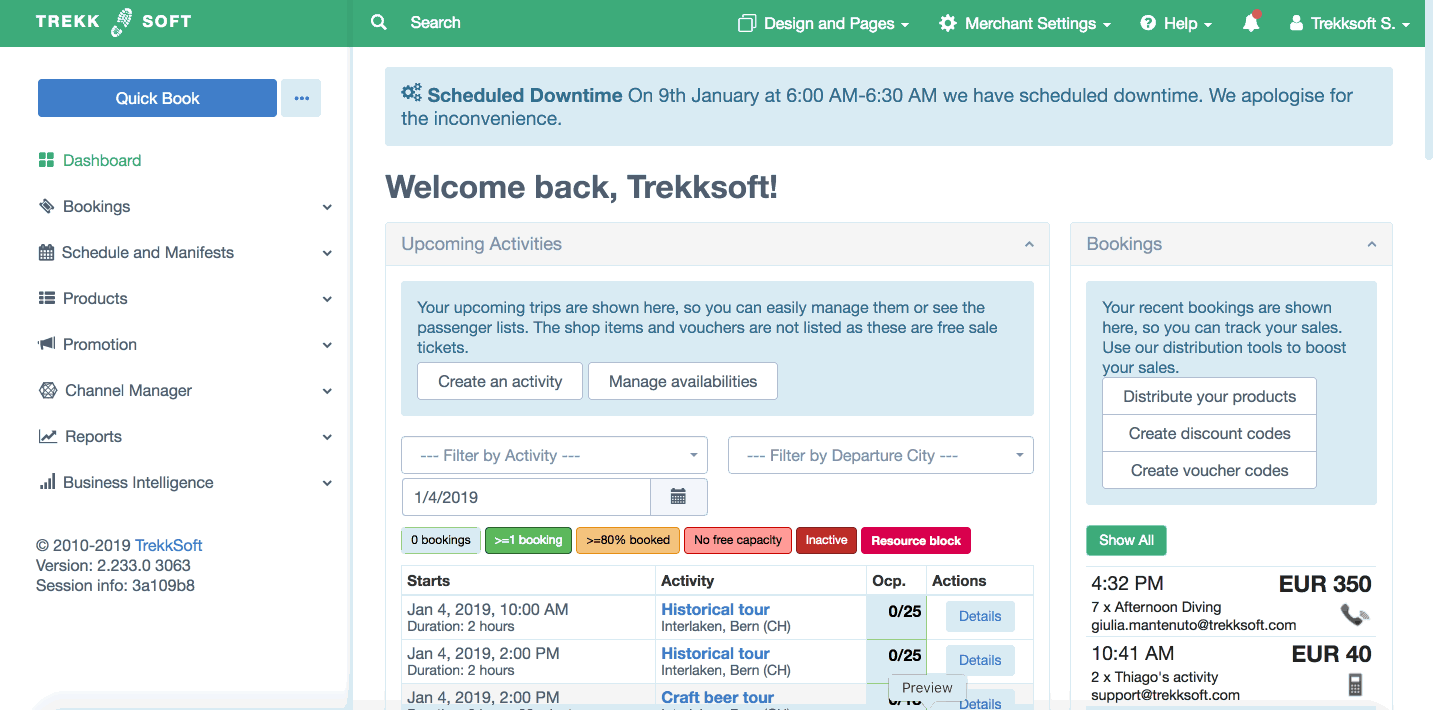 These are the different roles that can be allocated to a user:
User without password - A basic user who does not need access to an account. He will only be able to access his cart to see his bookings - these are the guests to your trips.
Guide (Resource) - As a guide, the user will only be able to see the schedules: where the meeting point is, and how many guests there are.
Accountant - this role fits perfectly your internal or external employee in charge of the company's numbers, he will be able to access Reports, Basket Overview, and Detailed View.
Editor - This user role is suitable for an internal or external employee in charge of the layout of your website. Editors are able to edit the CMS pages, activity editing, creating add-ons and editing shop items.
Agent - A user who has a password-protected account in order to review previous orders, upcoming trips, scan tickets, etc.
Employee - An internal employee that you trust with access to all of your account information and bookings. This role can't see accounting reports or manage users.
Technician - this is a role with extended Employee permissions. He will have additional access to Apps, Checkout, Taxes & Fees, Domains & CNAME and All Reports.
Administrator - The overall administrative account can edit other users and perform administrative tasks such as reporting.