Zapier enables you to automate tasks between TrekkSoft and +1500 of other 3rd party online apps (see full app directory here).
For example, you could:
Connect TrekkSoft and Google Sheets to add all your guests to a sheet of your choice. See tutorial here
Connect TrekkSoft and MailChimp to send out promotional emails to all of your customers. See tutorial here
Connect TrekkSoft to your accounting tool and send out invoices when a new booking is coming in.
Set up your Zapier account
Step 1: Login or signup with Zapier
Go to: https://zapier.com/app/login/ and choose signup to create a new Zapier account or Login or if you already have an existing account.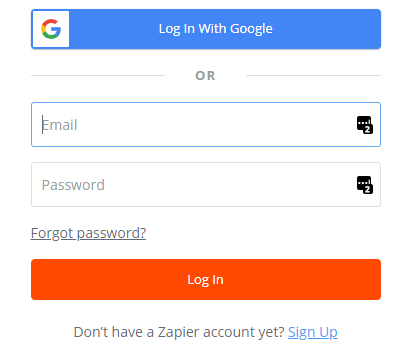 Step 2: Quick setup or follow their onboarding guide
Once logged in, you can start setting up new Zaps.
If you're already familiar with Zapier, you can go to the Home>Explore section for a quick setup.

If you're a new user, go to the "Make a Zap!" section and follow-their step-by-step onboarding guide.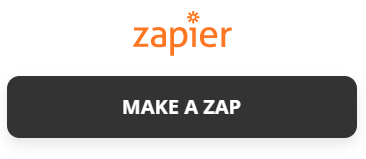 Step 3: Set up a Zap!
From here, you will have to go through a step by step setup to connect your TrekkSoft and 3rd party account.
Once your accounts are connected, set up the templates and test your Zap.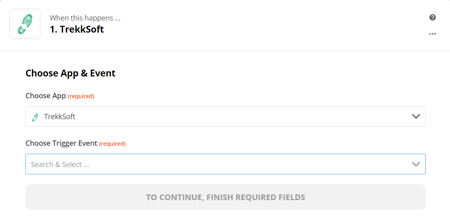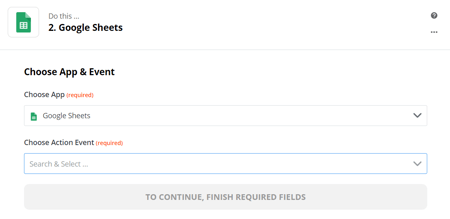 Managing Zaps
To manage all the Zaps you have set up already, please go to Home>Zaps in your Zapier account. Here you can switch Zaps on/off, edit them or organize them in different folders.
You can also find the individual tasks for your Zap in your Zapier account by going to your Zapier account Home>Task History.
FAQs
1. Do I have to pay to use Zapier?
Depending on the apps you would like to use and the number of tasks that have to be done, a paid Zapier account might be required. See the details on pricing and usage here. From TrekkSoft, side there is no extra charge for using Zapier
Do note that Zapier is only part of our Enterprise and Ultimate plans.
2. I have a really specific problem that I would like to solve with Zapier, but it does not seem possible to do with a simple Zap. Is there anything else I can do?
Please consider breaking down the process into multiple steps that could be set up as Zaps. For example, if you would like to send promotional emails to customers who booked a certain activity only, you might need to set up two Zaps for that.
First, you could set up a Zap to put all guests in a Google Sheets sheet and from that sheet you could automatically copy the customers who booked your specific activity in a new sheet. Based on this new sheet that contains the guests who booked the activity that you are looking for, you could then set up a new Zap with the emailing app of your choice (such as MailChimp or GetResponse) and solve your issue.
Also, you can setup up Zaps with more than 2 steps to filter out things, edit the data or connect more than 2 apps.
Therefore, your option is almost unlimited you just have to break down the process.
3. Can I connect multiple TrekkSoft accounts within 1 Zap?
No, that is not possible. However, you can setup multiple Zaps with different TrekkSoft accounts for the same tasks, such as adding new guests to a new row in Google Sheets. The best way to do this is simply copying your existing Zap and just connecting to a new TrekkSoft account.
4. My Zap tests worked fine, but when it is live, I do not see the results. What can I do?
First of all, please review and retest the complete Zap setup once again to make sure everything is set up correctly. The next step is to identify where the problem might be. To do that, please go to your Zapier account Home>Task History.
If you cannot find the specific task based on the parameter you set up in the template, such as the guest name or booking number for example, then the problem is between TrekkSoft and Zapier. Contact one of the support teams at TrekkSoft or Zapier for assistance.
If you can find the task in your Task History, then the problem is between Zapier and the 3rd party software you are using. Contact one of the support teams at Zapier and the 3rd party system you're using.
5. Where can I find the Zapier's documentation?