Related activities on Booking Widget
Define the activities you wanna show at the bottom of activity details page or on thank you page to bring your customers to upgrade.
How to set up related products:
Go to your backoffice -> products and open the activity. Scroll to the bottom and open "advanced options".
Here you see the section "Related activities"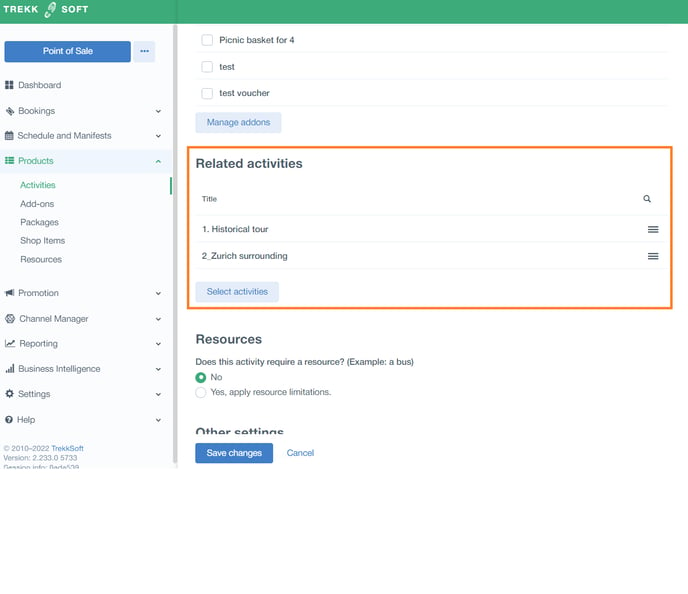 Click "Select activities" to select the activities you wanna show and save your selection.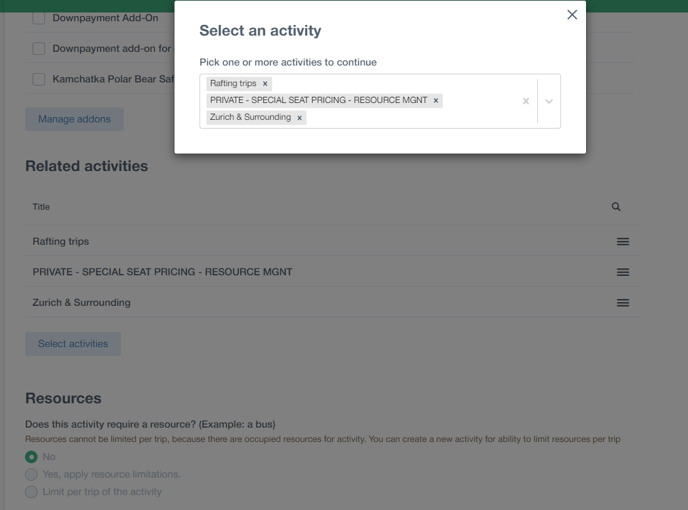 These activities will now appear in the list. You can drag and drop them to define the order.
Keep in mind: The shown activities in the widget need an active schedule, otherwise they won't show.
How does it look like in the Booking Widget:
The related activities will appear on the Activity Details Page: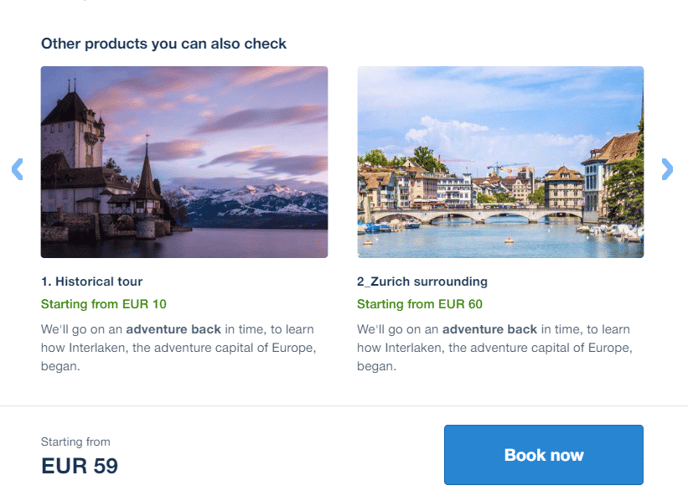 And on the Thank you Page, after the booking was finished: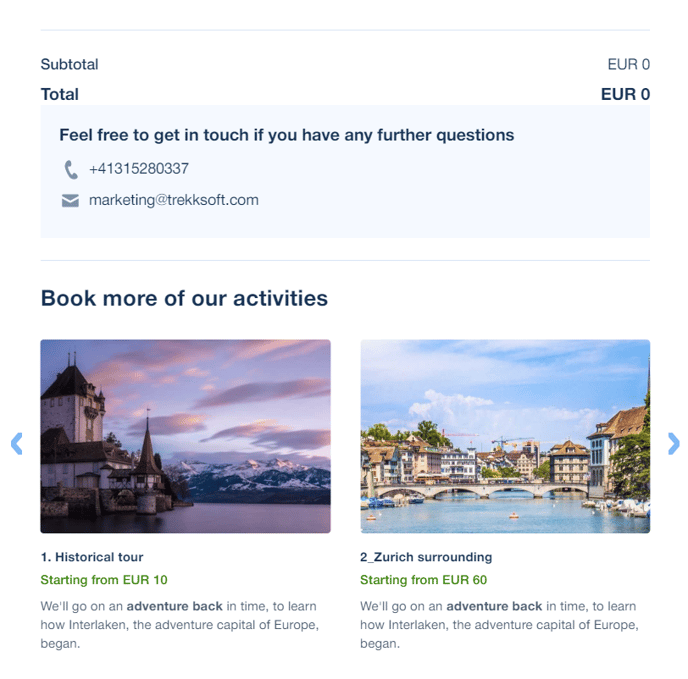 You wanna customize your widget's thank you page, then go here.
With this your customers will immediately see other options to upgrade to.