Here's a list of the most important updates, features and bug fixes we implemented in the past month!
Activity permission for agents
We're happy to inform you that last week we released the activity permission feature for agents. This allows you to enable or disable activities for certain agents to sell via POS Desk.
Keep in mind that right now it's only working with activities that are part of the backoffice the agent is set up. Packages and partner activities are currently not supported. This means, partner activities will always be visible for an agent (even though other activities are disabled), unless you disable all activities for this agent.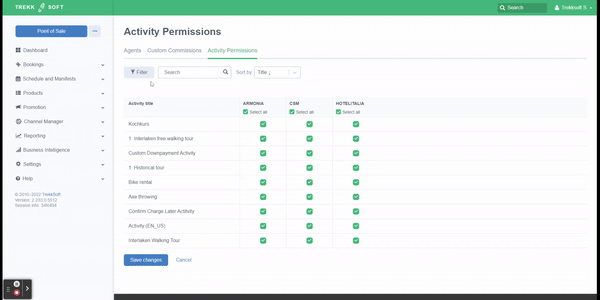 You find the new feature under Promotion - Agents & Resellers in the new tab Activity Permissions. Check out our Knowledge Base article to learn more.
Sold out status on Booking Widget
Drive urgency to book an activity! We now have three statuses on the booking widget - sold out (red)/ partially booked (orange) and available (blue). Dates without availability stay blank (white).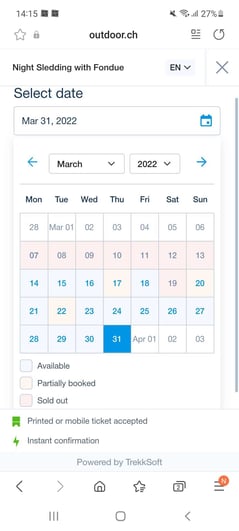 Other product updates/ Fixes:
POS Desk: Basket payment status is now updated immediately - as well on a guest level in the guest manifest (POS)
POS Desk: Resource related availabilities now get directly updated on POS Desk
POS Desk: Order guests shown on POS guest manifest: Cancelled ones are back to the bottom.

Order in general is defined by bookings - first booked ones at the top (time wise)
If you have different payment status or checked-in ones, then the order is the following:

checked-in ones always on top
even balanced one / not checked-in
overpaid ones/ not checked-in
outstanding ones / not checked-in
Cancelled
POS Desk: Payment link now shows the outstanding amount pre-filled
POS Desk: Rebooking to a "different" activity on POS Desk is given you now a "warning" message that if you continue, the price of the original booked activity/price category will be kept. There is no recalcuation.
Admin Desk: For custom templates, to avoid misalignments with the placeholders, it's recommended to use an A4 format. If someone uploads a file which is not A4, then an error message appears.
Website builder - In the merchant profile under other, you now have the option to decide whether cookies should be blocked/ or not.
Admin Desk: Booking Widget Settings were all moved together, so you have now one place where to edit all widget settings.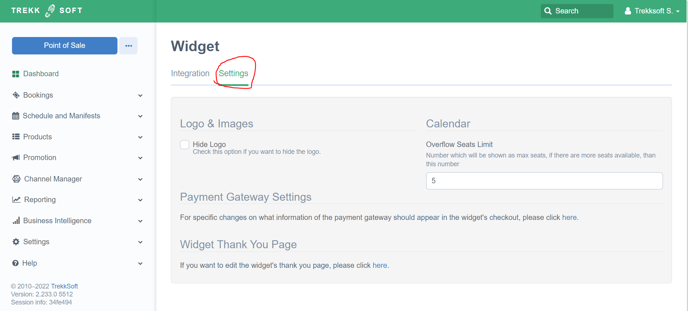 Activity preview mode: We removed the old widget from the activity preview in the backoffice and made some changes, so now you have the preview mode in the activity overview directly as part of the dropdown, and in the activity where you now can select right away whether you wanna see the booking widget or the website preview.

Confirm charge later feature: We recently faced the issue that customers cancelled CCL baskets by using the standard cancellation button on basket or guest level. This disabled the functionality of the actual CCL buttons on top of the page, so the booking couldn't be confirmed nor canceled via the buttons at the top. If a basket is now with CCL feature still unconfirmed, the standard cancellation options in basket details are disabled, so only the options "confirm" or "cancel" on top of the page can be used.