October 2022 - Product Updates
Here's a list of the most important updates, features and bug fixes we implemented in the past month!
Related activities for Booking Widget released
Define now which activities should show in activity details and on the thank you page per activity.
Find out more here: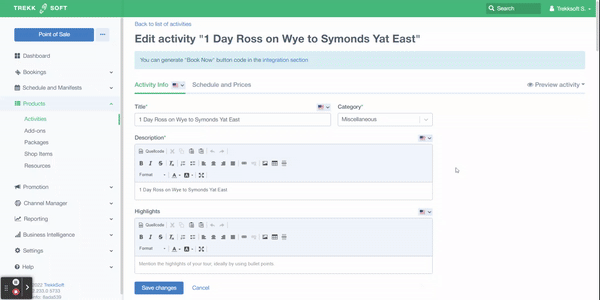 Booking Widget - Currency selector
The currency selector in the booking widget just offers the option to display another currency. The amount that will be sent to the Payment Gateway will always be the default currency.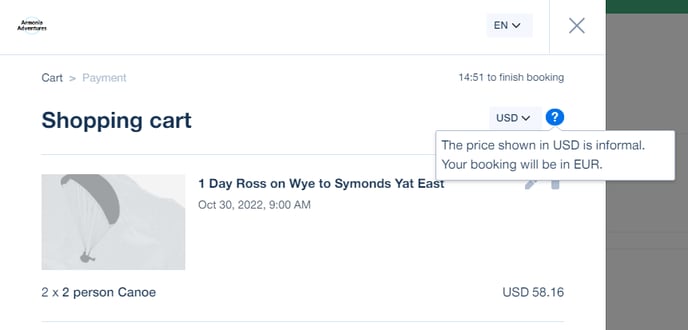 mPOS Updates
Fixed the appearance of the mPOS on iOS devices (notch issues).
Partial refund was improved. Before when you canceled a booking, it was not possible to refund anymore. Now you can do it both ways 1. Cancellation including refund 2. Cancellation first and later on a (partial) refund.
Error message was changed, when the agent only has access to see own bookings and wants to scan a ticket from another agent.
UI issues were fixed.
Other Updates:
Style and infrastructure changes for the widget improved loading of the widget in general. By this, we also fixed that content of the activity description can now again show bulletpoints, etc.
Order of timeslots in schedules should always be chronological. We added a message when this requirement is not met, so it can be corrected while setting up the schedule.
CCL feature fix: Before it wasn't possible to "edit" a basket item in cart that had CCL enabled. Now it's possible.
Booking Widget Package: We fixed that the packaged activity always refers to the original activity schedule's capacity.