Manage your TrekkSoft website
How to use custom CSS to customize your website
To customize the website to meet your custom requirements put your external code in custom.css file
Last update [June 27, 2022]
---
Custom CSS feature is available in TrekkSoft.com! You can add your custom CSS code to make customize changes in your TrekkSoft website by navigating to:
Back office> Settings> TrekkSoft Website Builder> Website Settings.
Now you are in the Settings tab. In the top right-hand corner, click the HTML/CSS Editor button.
Click on All files> Styles > assets> css →

custom.css

(as shown in the screenshot below)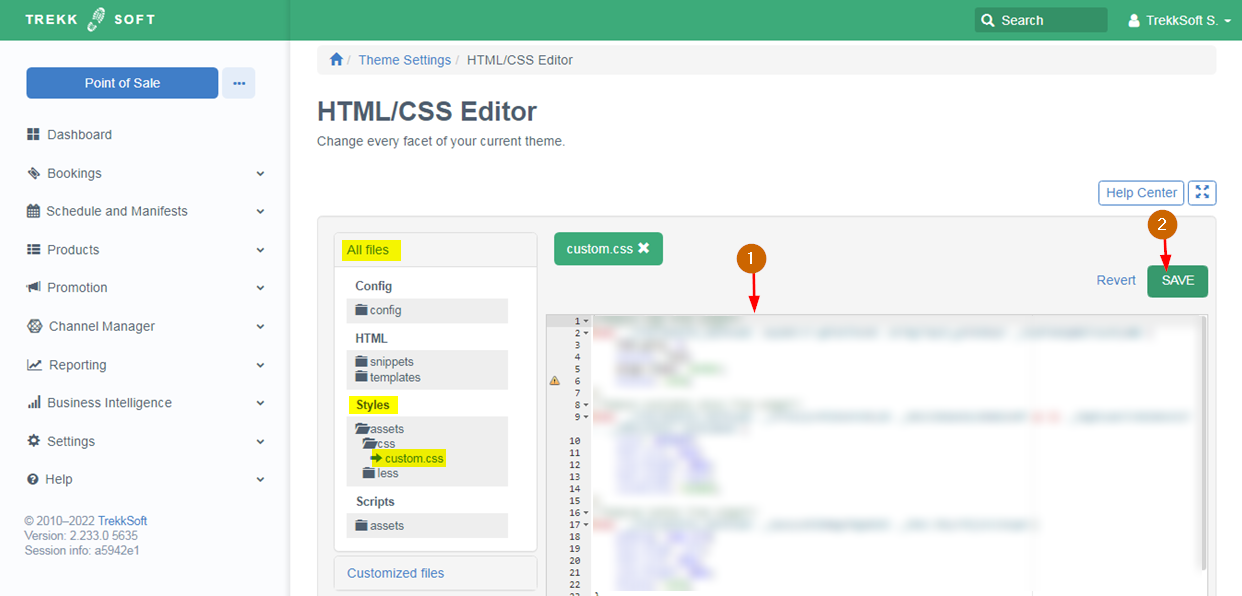 NOTE! Please do not change any other files here as it may cause issues with other functionalities of your website.