Down Payments - How it works!
TrekkSoft allows you to take down payments on activity prices. That means you can charge only a fraction of the total price at the point of booking or even 0 if you want to invoice the full amount and use TrekkSoft more as a reservation system.
How to setup down payments
When you add a price there is a new tab Down payments where you can specify the amount that gets charged right at the time of booking per guest.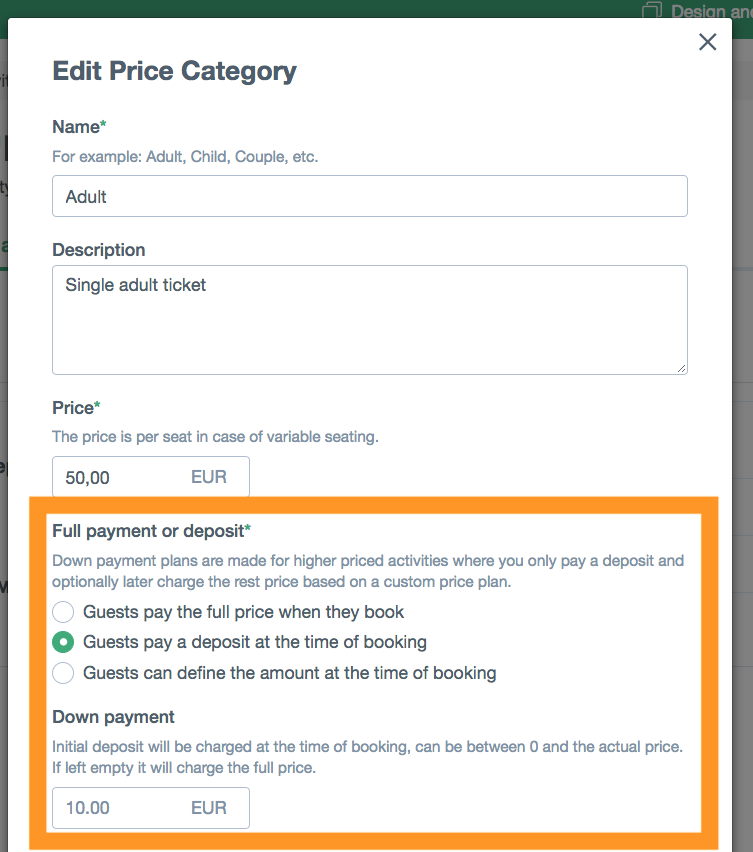 How do they appear in the frontend?
When you add a guest you can see for each guest what the down payment amount is. On the cart there is the down payment subtotal for each basket item listed.


What does a ticket with a down payment look like?
On each ticket of a basket that is not fully paid there is a watermark with the text "Payment required" on it.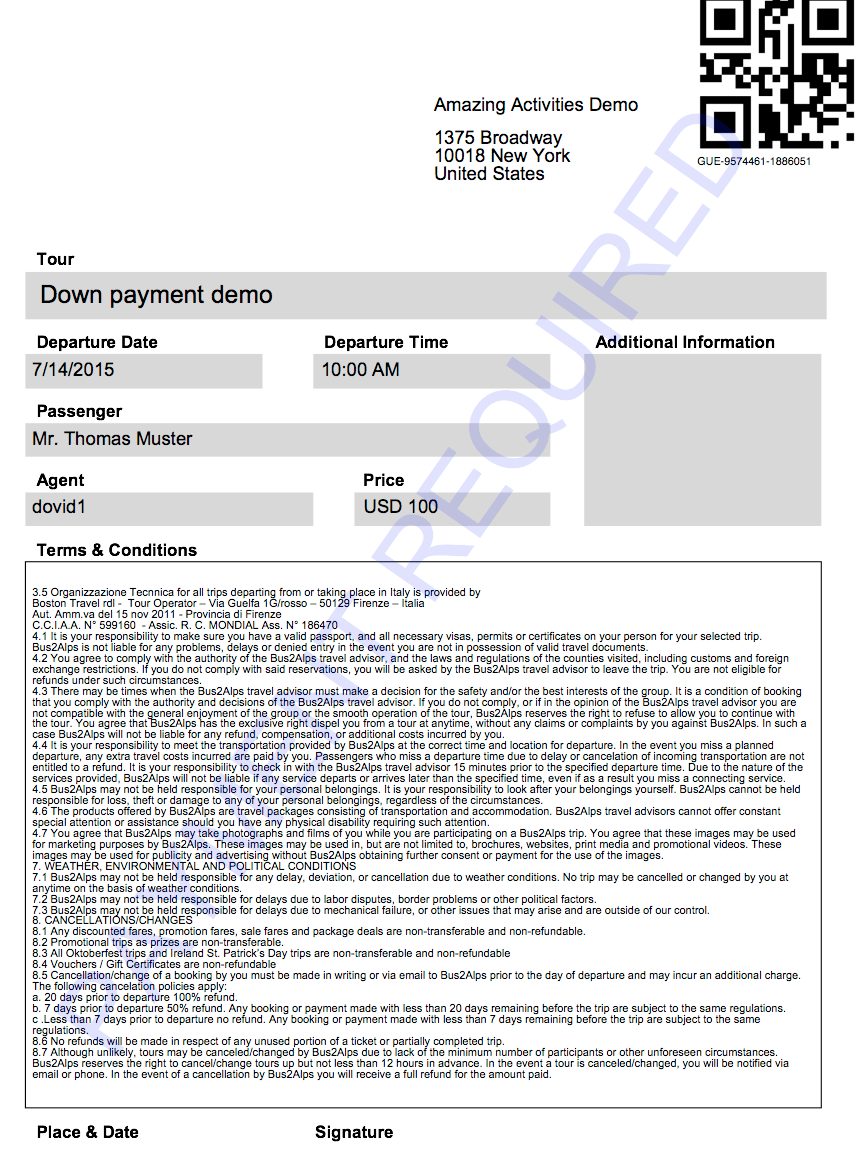 You can customize this text under Merchant Settings > Checkout, Taxes & Fees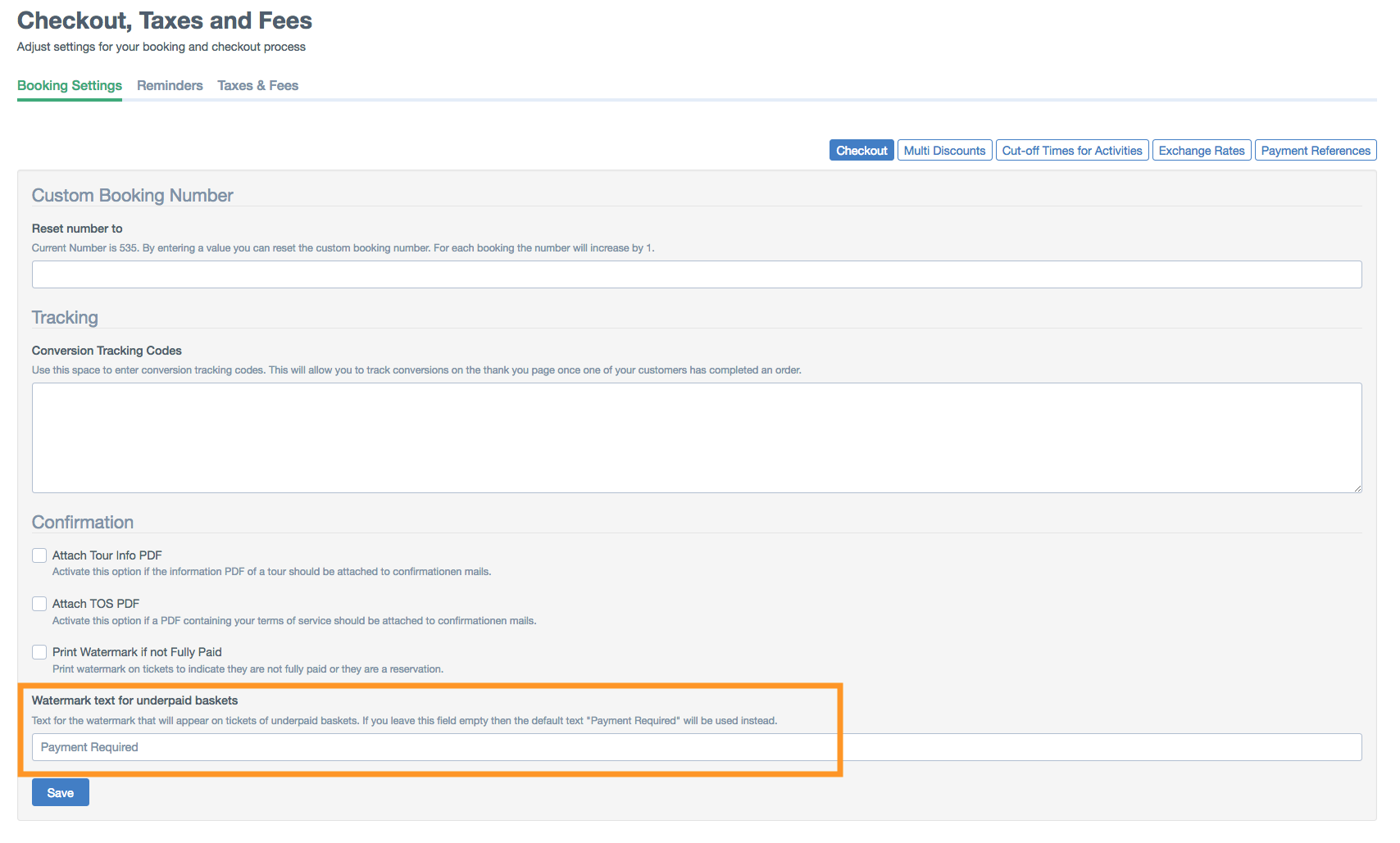 How does a down payment booking look like in the admin?
When you go under Bookings > Overview you can filter your bookings by payment status.

You can see the Outstanding Payment status for this basket right away

On the basket details page, you see it for each guest


How to setup down payments for Add-ons
This feature is also available for add-ons. Inventory>Add-Ons and select edit on the add-on that you want down payments activated for. Enter the down payment amount in the relevant field.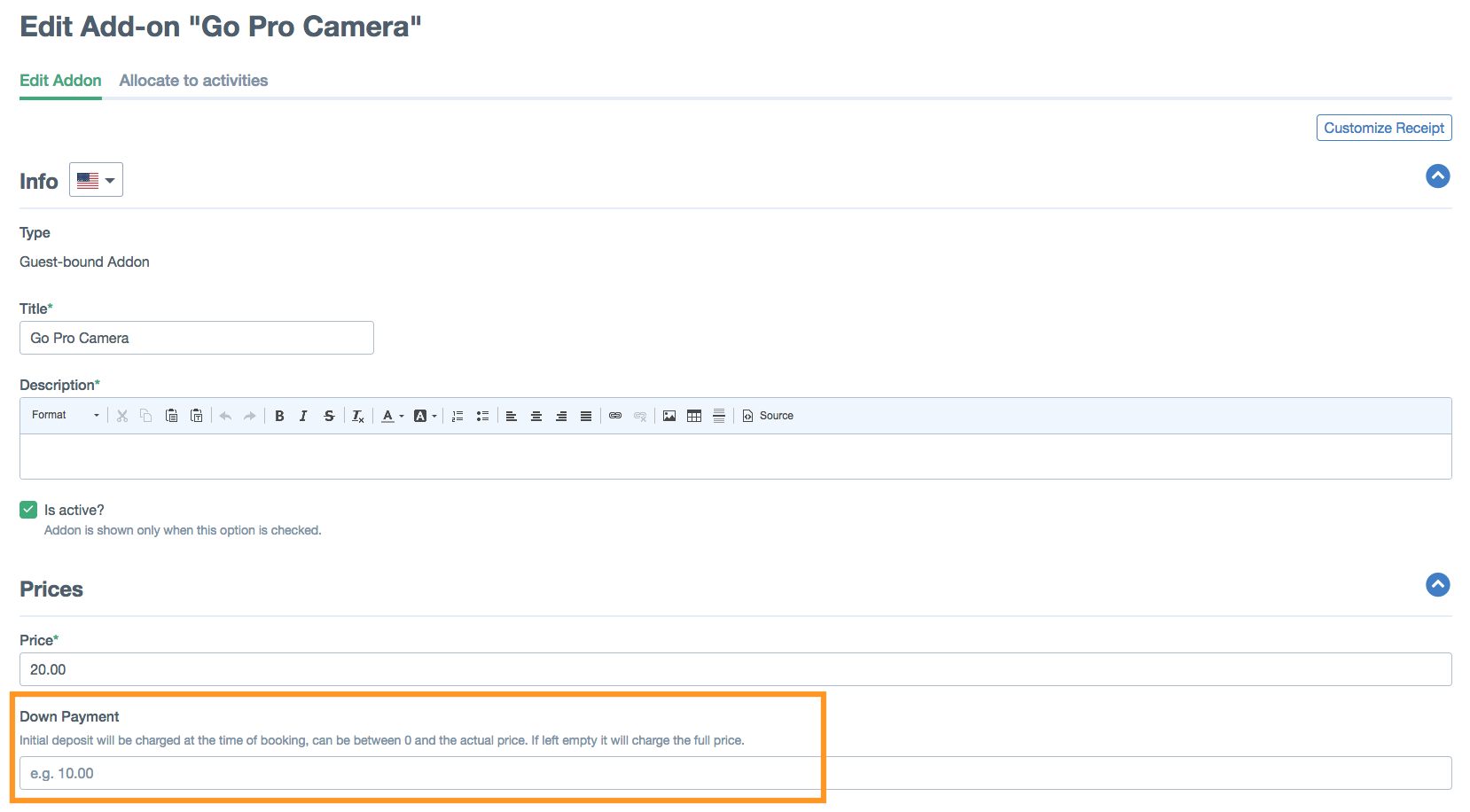 This feature is only available when you've subscribed to our Premium plan or higher. If you have any questions just let us know.
Note: If you have additional taxes that apply with an activity then those will not be charged for this booking at the time of booking if you use the down payment feature.