What can you sell with TrekkSoft?
Add-ons
Add-ons are a great way to sell additional services or items to your customers after they have already decided to book an activity with you.
Add-ons exist in three types; single-item (like hoodies, mugs, souvenirs, etc.), Guest-Bound Addons (photo packages or travel insurance for instance), and Gift certificates.
Add items that are specific to one activity to increase the customer's experience. These items will be displayed near the end of the booking process, and only appear after the customer has selected a specific time or activity. Add-ons give your customers a wider range of options to make the best possible experience.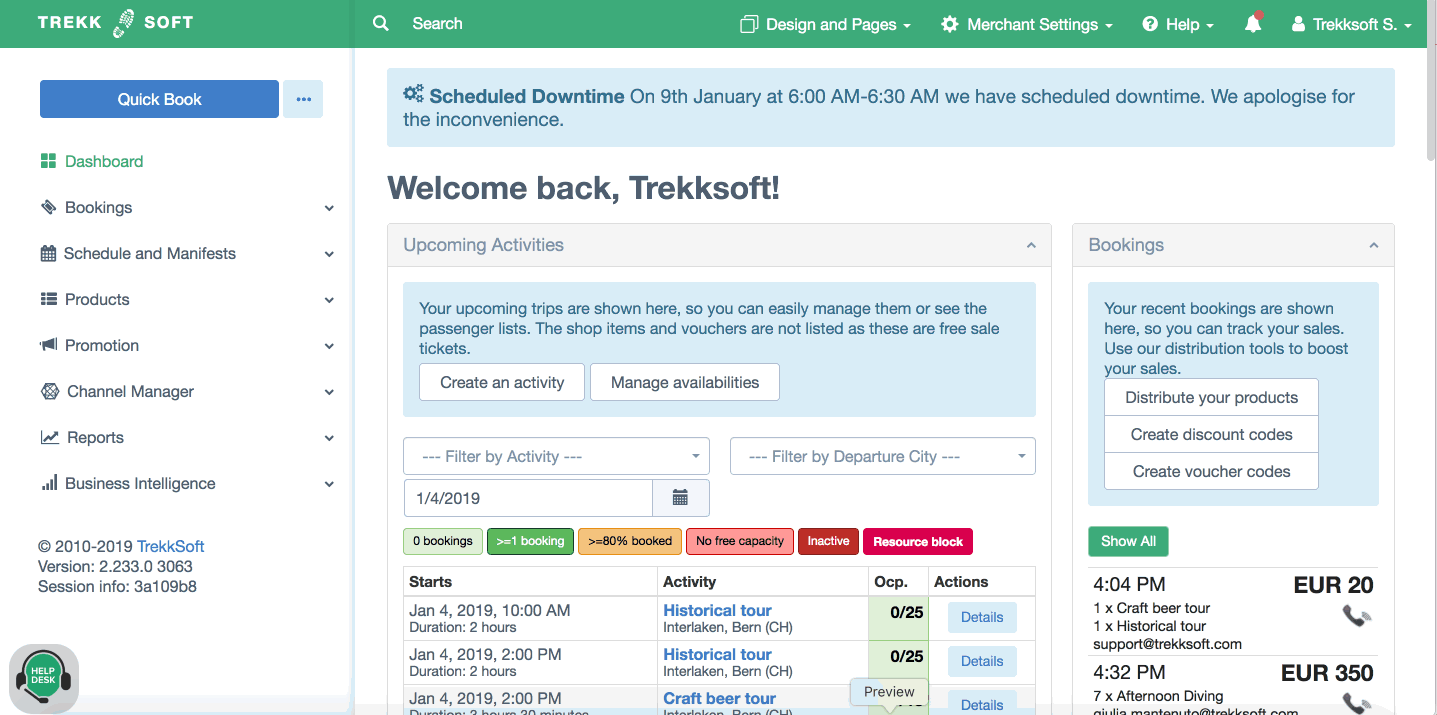 To create a new Add-on, go to Inventory > Add-on on the left navigation bar. Then, click the Add Add-on button at the top of the page.
After saving the new Add-on, you will be asked to select which activities the item applies to. This way, you can offer items that are specific to your activities, increasing your overall revenue with creative additions that improve your customer's experience.