Account and subscription
Account
Store
Here you can enable or disable your store anytime.

Disabled: Your website/booking widget is only accessible after logging in by using the credentials of an already created user in the system.
Enabled: Once everything is set up for your account and you are ready to receive bookings, you can make your website/booking widget accessible without logging in.
Subscription
Here you can see the most relevant details of your subscription or click on Change Subscription, which will redirect you to the Subscription page:

Billing
Here you can see the details of the payment method (Funding Instrument) associated with your account:
Credit Card: You will see the details of the credit card added to the system (only the last 4 digits of the credit card number).

TrekkPay fee: If you are using TrekkPay as a payment gateway it is possible to have the fees deducted from your next payout. In this case, your ID in TrekkSoft and in TrekkPay will be displayed here.

Merchant Reference: If your company has multiple TrekkSoft accounts, it is possible to charge all fees to the one dedicated account. In this case, you will see here which account is charged with all fees and the payment method.

Invoices
Here you can see a list of all past invoices from TrekkSoft, both for the transaction and for the subscription costs organized in chronological order. Also, you will see the email address where they are sent to your company.

Credits
Here you can see the list of all credits earned for your account, which can be used when paying invoices.

Subscription
On this tab, you can see in detail all fees and commissions or cancel your subscription.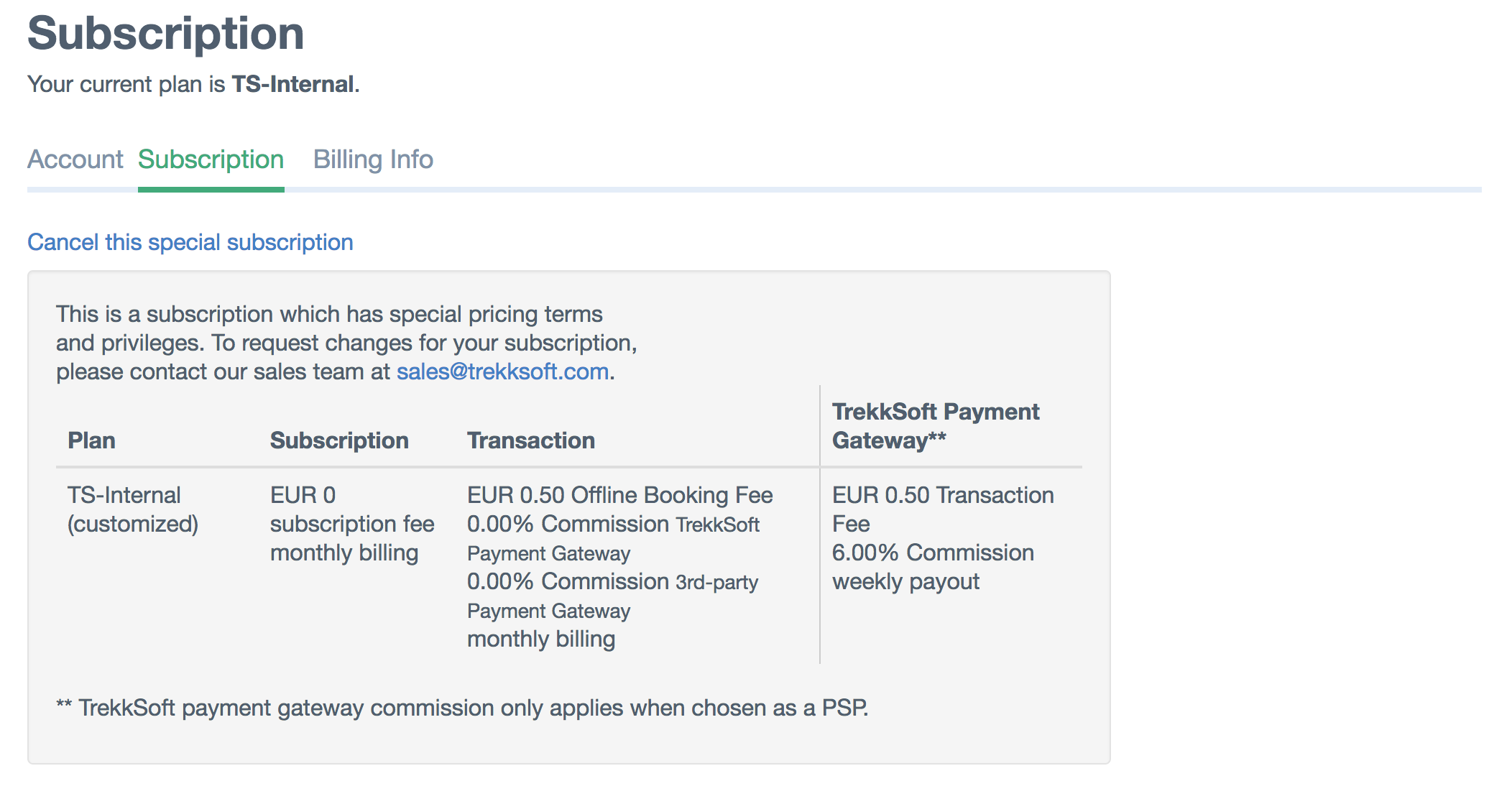 Billing Info
On this tab, you can change the credit card or PayPal account used as the funding instrument on your account.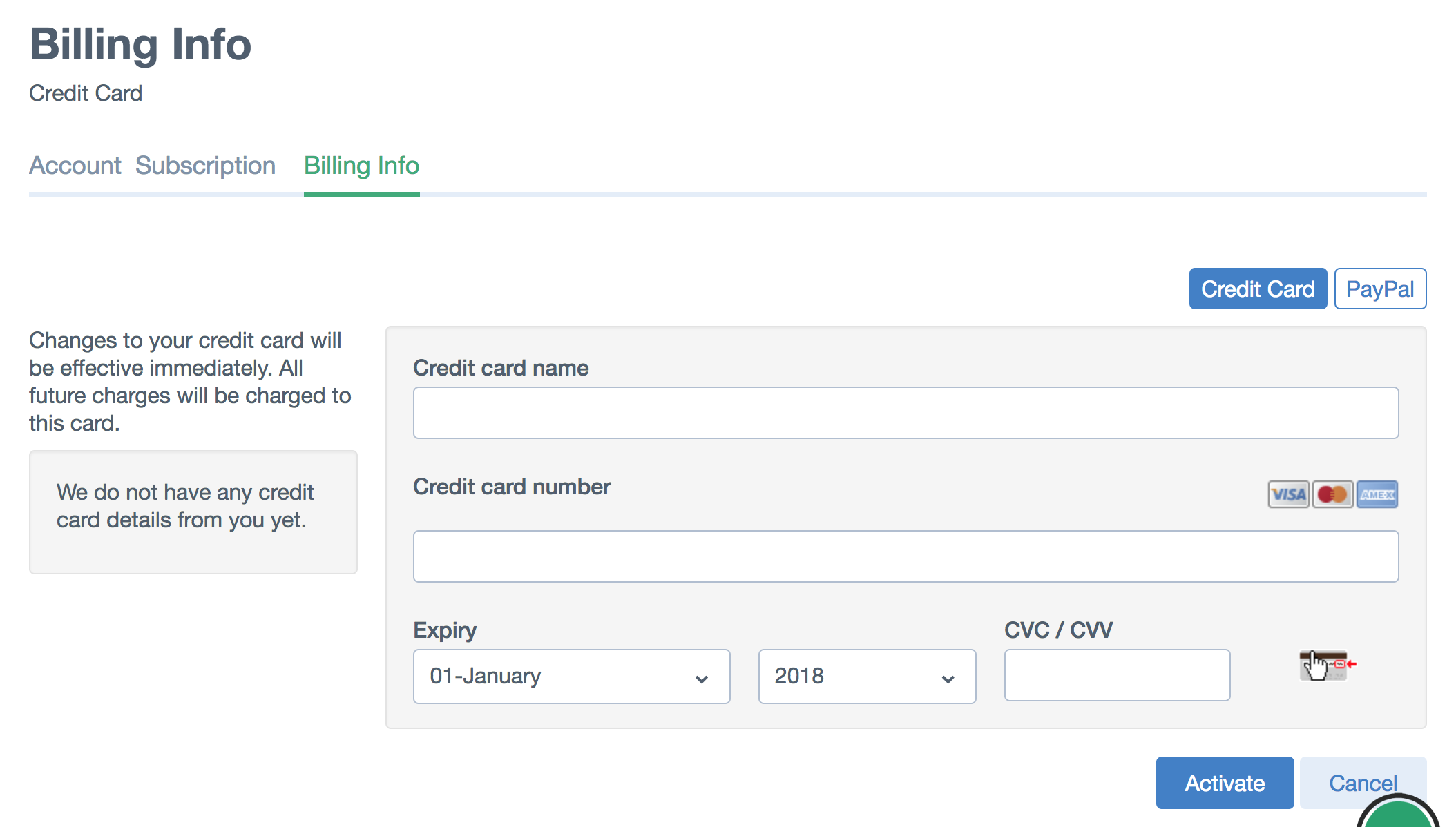 Languages
The languages you choose here will be the ones you'll be able to display your website in (you'll have to provide with the translations), as well as your activities, product pages, book now buttons…
If you'd like to change your default language please contact support.