TrekkPay Payouts
We will transfer the money directly to your specified bank account, paying you in your default currency.
To check if your bank details are up to date, follow these steps.
STEP 1: Go to the Merchant Settings
in the top menu bar, and select the
Merchant Profile
.
STEP 2: Access Bank & Payout
You can update your bank account information here.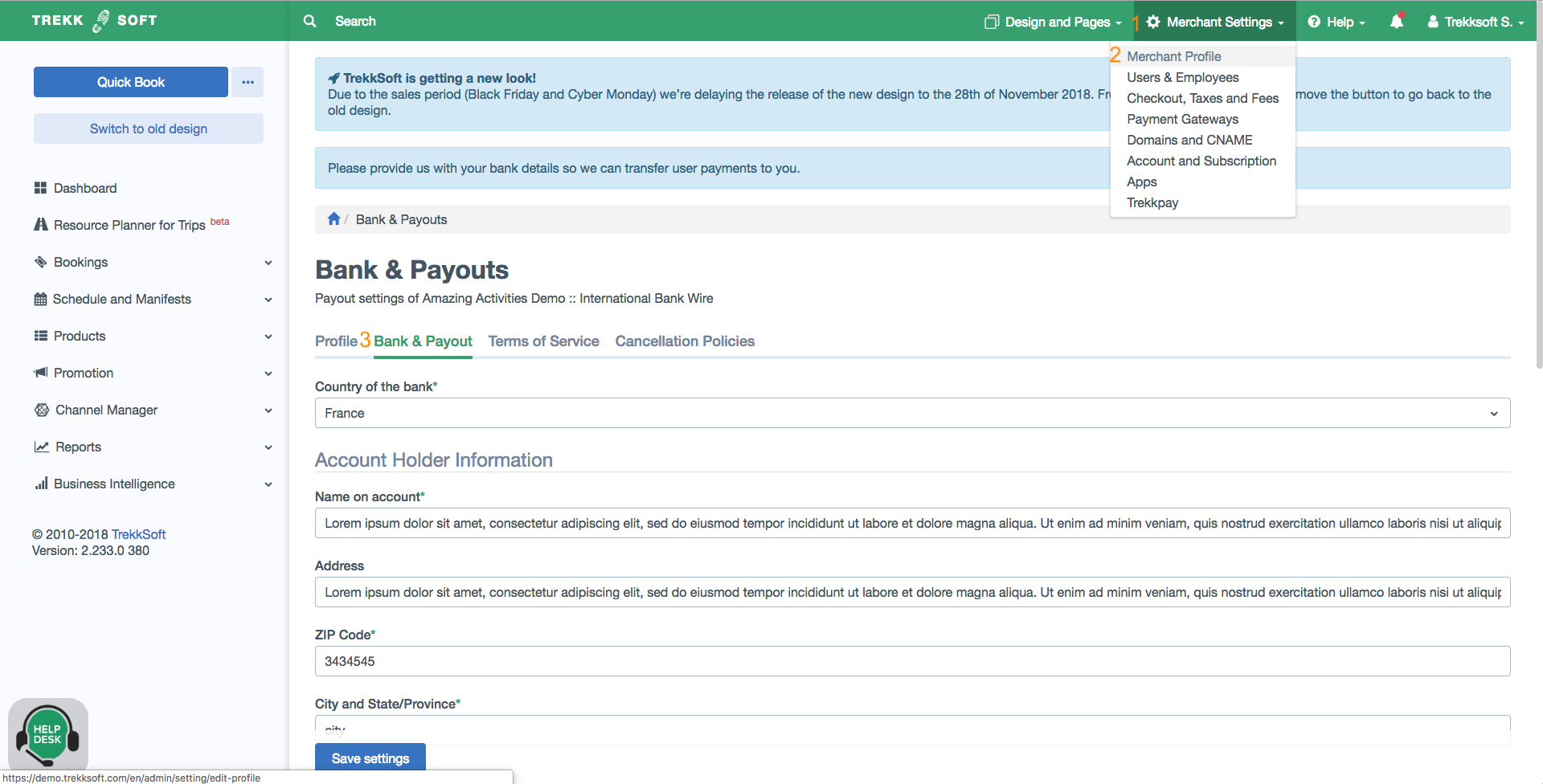 NOTE:
Please make sure to insert the SWIFT Code for your bank and NOT of your intermediary bank. TrekkSoft can't process payouts through intermediary banks. Also, you only use bank accounts from banks that have a SWIFT Code and are part of the SWIFT System.
You can find your swift code by using this link www.bank-codes.com.