Here's a list of the most important updates, features and bug fixes we implemented in the past month!
Point of Sale (POS) Desk
Add guests/ add-ons
You have now the option to add additional guests and/or add-ons to an existing booking.
With this, you have a good upgrading opportunity for guests that already booked and on site decided to have an additional picnic basket (basket item add-on) or t-shirt (guest bound add-on).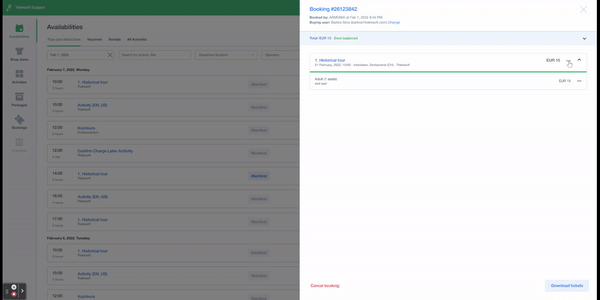 2. Calendar dates were changed to month name, day, year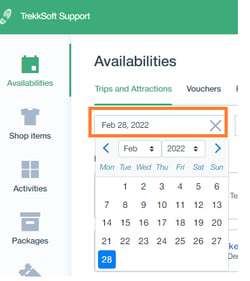 Mobile Point of Sale (mPOS app)
Credit card scanner app
We're happy to announce that you now have the option to easily collect payments on site by just using the newly implemented credit card scanner app (powered by card.io).
You can take a booking and let your guest easily pay with a credit card. Just click use cc scanner, scan the credit card and add expiry date and CVV, that's all.
This also allows you to add payments to existing reservations with outstanding balance. Just go to the specific booking, click add payment, select payment reference = credit card and click pay with CC, this will forward you to the credit card scanner immediately.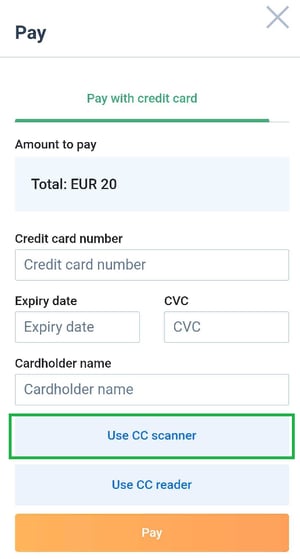 Change buyer & create payment link (incl. share button)
Like in the POS Desk, you now also can change the buyer of a booking in the mPOS booking details. Go to Booking Details and click change buyer on top of the screen. Here you can either select an existing user to change to or create a new user. This buyer is the one that will later on receive for instance the payment link to pay.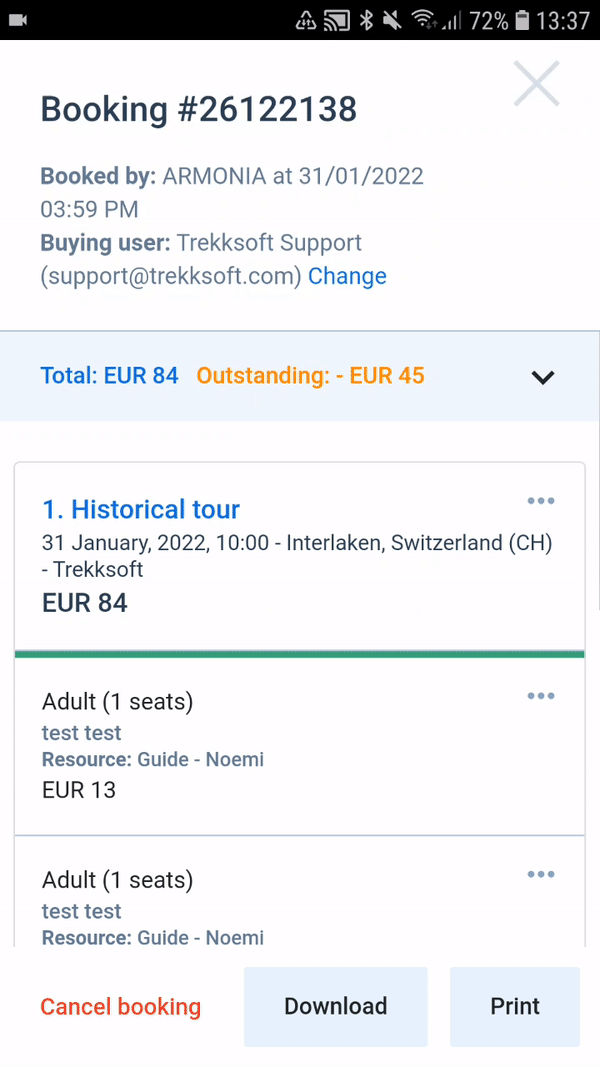 For creating a payment link, click create payment link in booking details and specify the amount that this payment link should ask for. Then you have 2 options, either to send the payment link directly via email to the buyer, or to create the payment link to copy it (in a separate email) or share it via some apps (e.g. WhatsApp, Gmail) via your phone.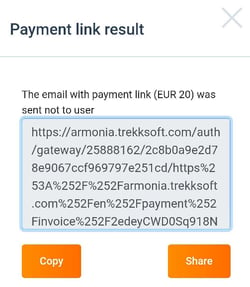 Filter for guest custom fields (e.g. pick up manifest)
From now on you can filter the mPOS guest manifest for your set up guest custom fields. This will make it easier for you and your team e.g. to easily identify who to pick up at which hotel (custom field: pick up location or meeting point), or which language you want to attend the tour in. Please keep in mind that field types phone, age and birthday are not supported within this filter option.
6. Improved check-in/out experience:
We improved the user interface on the mPOS guest manifest, by exchanging the existing check-in button with a simple toggle on/off button. Like this you can easily check guests in.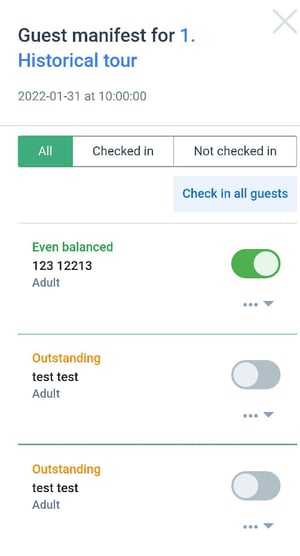 Group Pricing - fixed & variable
We have now an additional parameter (fixed/variable) to choose, when using a group pricing.
Group price fixed: one fixed price no matter how many guests are selected.
Example:
You have one boat that can take up to 10 people, but the price for the boat will always be 500 Euro, no matter if 5 people or 10 people book it.
Group price variable: multiplies the price with the selected number of guests.
Example:
You have one boat that can take up to 10 people. You want to charge by the number of people that book, so you can set a price at 200 Euro. If 5 people book the boat, it multiplies 200 Euro by 5, and they pay 1000 Euro.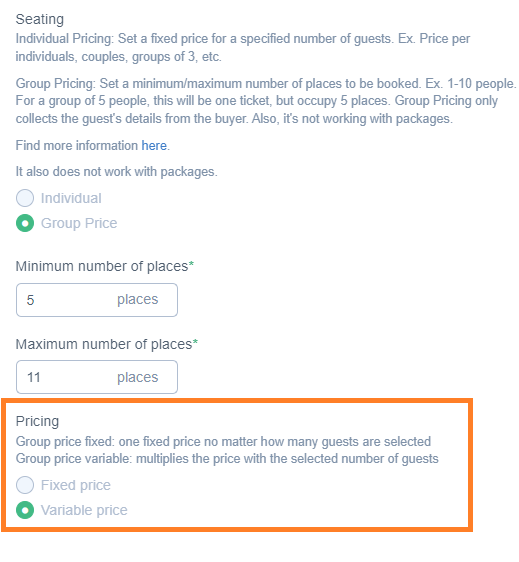 Fixes
POS Desk - Accessing guest manifest from availability list and via Booking list shows "check-in all guests" and "export" button
Website Builder Armonia theme: SEO error was fixed