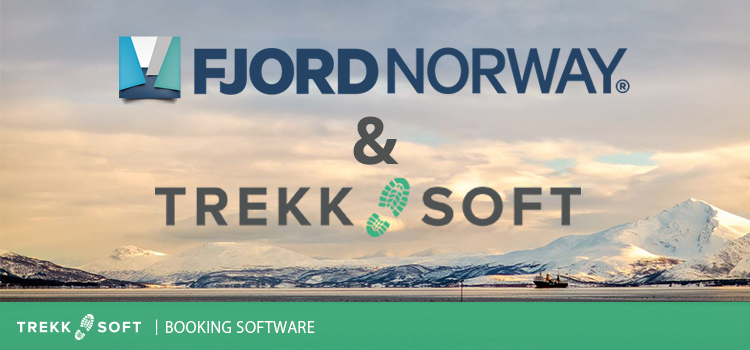 This documentation aims to help Fjord Norway partners integrate their booking process with the Fjord Norway page. You are just a few steps away from having your activities being sold through www.fjordnorway.com

.
First of all, you need to make sure that your activities are already listed on your local Destination Management Organization (DMO) page. That will mean they will automatically show up on the Fjord Norway page as well. If that's not the case, contact your local DMO to proceed with this step.

Once your activities are listed on your local Destination Management Organization page (and therefore Fjord Norway page) follow the steps below in order to make them bookable:
Create the agent for Fjord Norway on your TrekkSoft account
Log in to your TrekkSoft account and go to the Admin Desk
Hit on the Promotion tab, go to Agents & Resellers and click on Add Agent button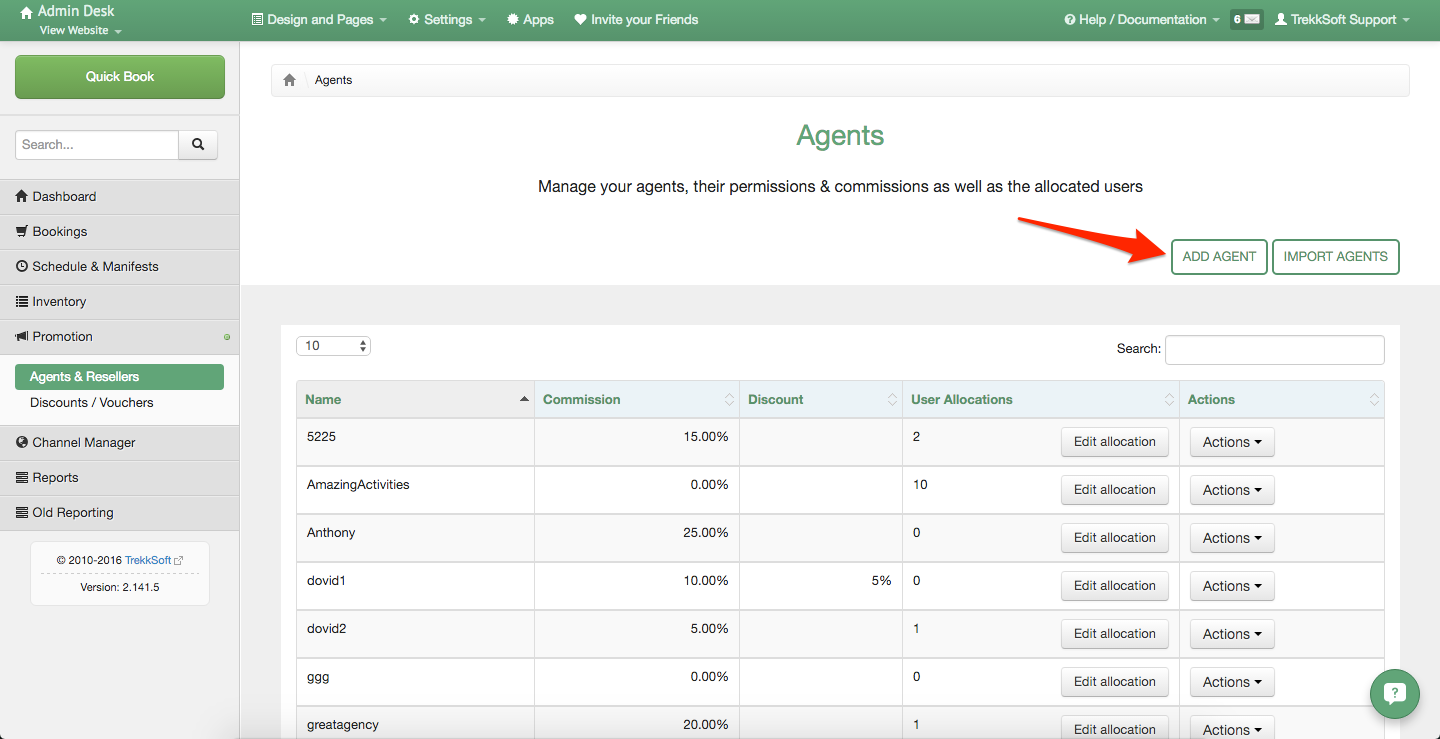 Create New agent by putting FJORD NORWAY in the Agent Code field, set Commission to 0 and hit on Save button at the bottom (leave the rest of the fields blank)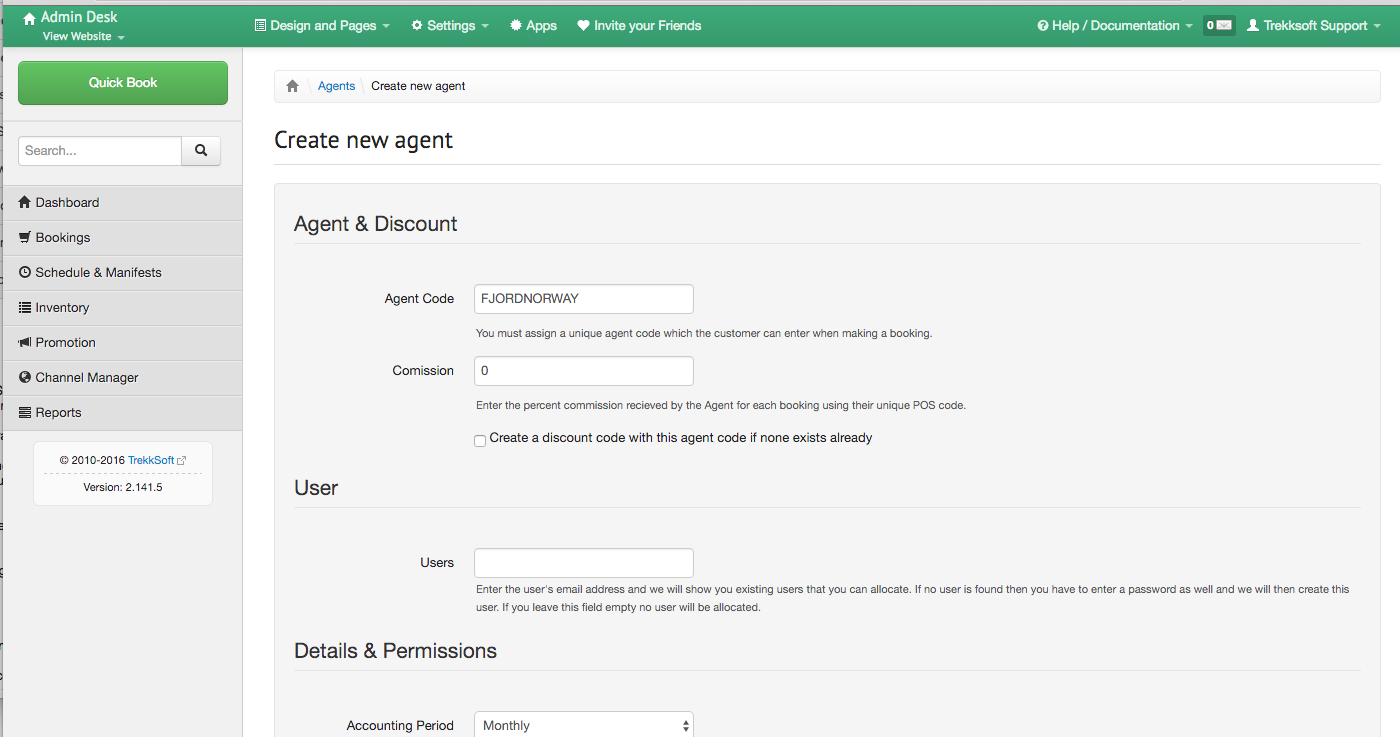 Therefore, you will be able to keep track of the sales made through your agents (Fjord Norway in this case).
Create a widget link
Hit on Design and Pages and go to Website Integration in order to create a new widget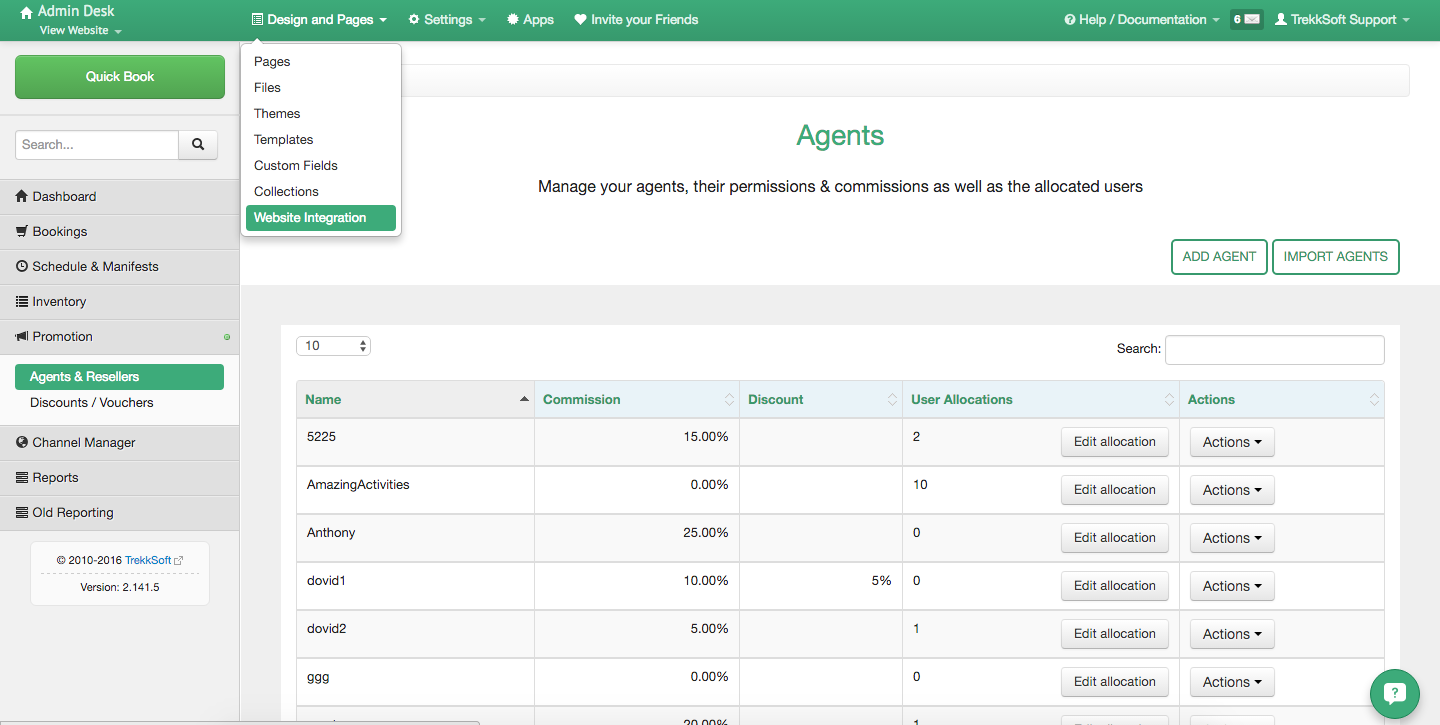 Select the Language, Type (choose URL option), Content (choose Activity Details, choose the Activity you want to have bookable through www.fjordnorway.com

and set the Agent to FJORDNORWAY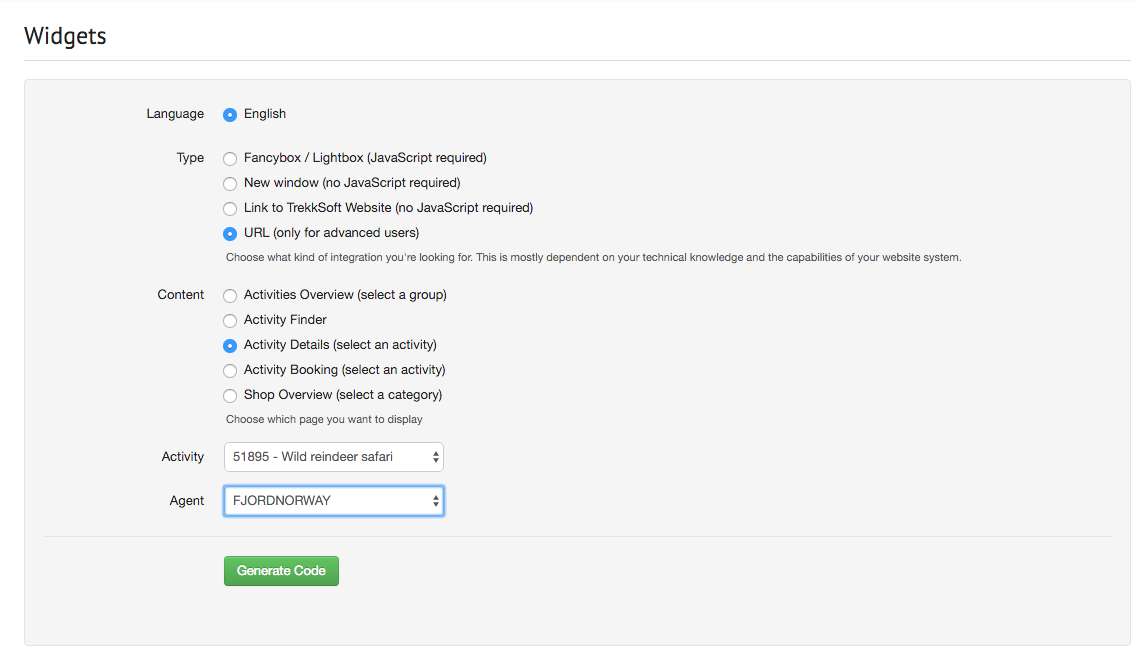 Hit on the Generate Code button and email that link to your local Destination Management Organization with Hanne Marit Frotvedt (hanne@fjordnorway.com) in CC.
Important:
Before sending the link, make sure that you remove '/widget' so the link follows this format: https://www.nameofyourcompany.no/en/tours/XXXXX?referral=FJORDNORWAY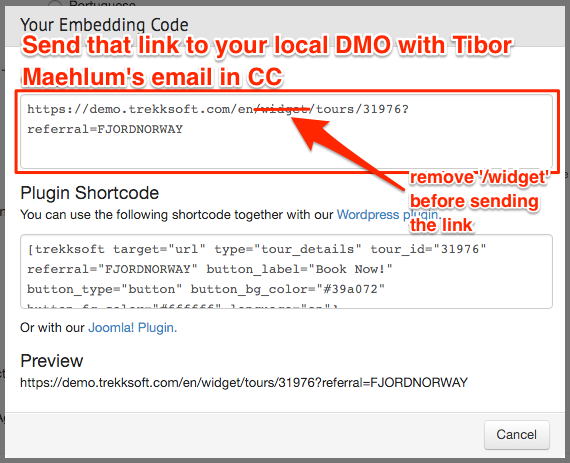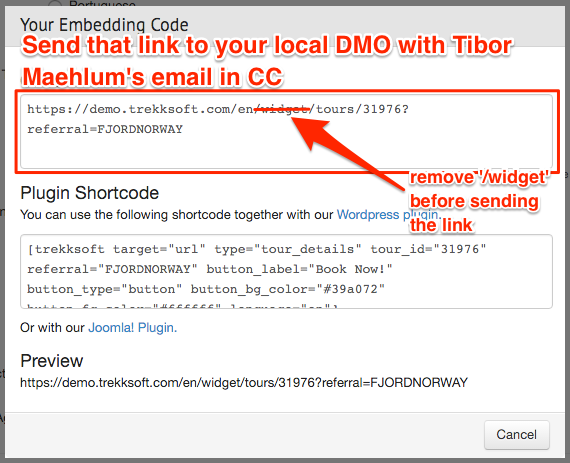 In that way, all your activities listed on www.fjordnorway.com

will have a Book Now button enabling visitors of that site to directly book your offering and therefore boost your sales.

Questions?
If you have any further questions regarding this integration don't hesitate to contact Hanne Marit Frotvedt from Fjord Norway through this email: hanne@fjordnorway.com.