With Trekksoft, you can add your own terms and conditions and privacy policy for your guests to review and provide their agreement
Last updated [June 27,2022]
---

Overview
In Trekksoft, you are able to customize your own privacy policy and Terms & Conditions
Using these options allows your guests to agree to any necessary terms and conditions and you can inform guests of your privacy policy details.
Each time a guest attempts to make a booking, on the last page before making a payment, they will be asked to read and 'tick to accept' your Terms & Conditions and Privacy Policy. If the checkbox is not ticked, the guest will not be able to proceed with the booking, and a warning note will be displayed (as shown in the example below):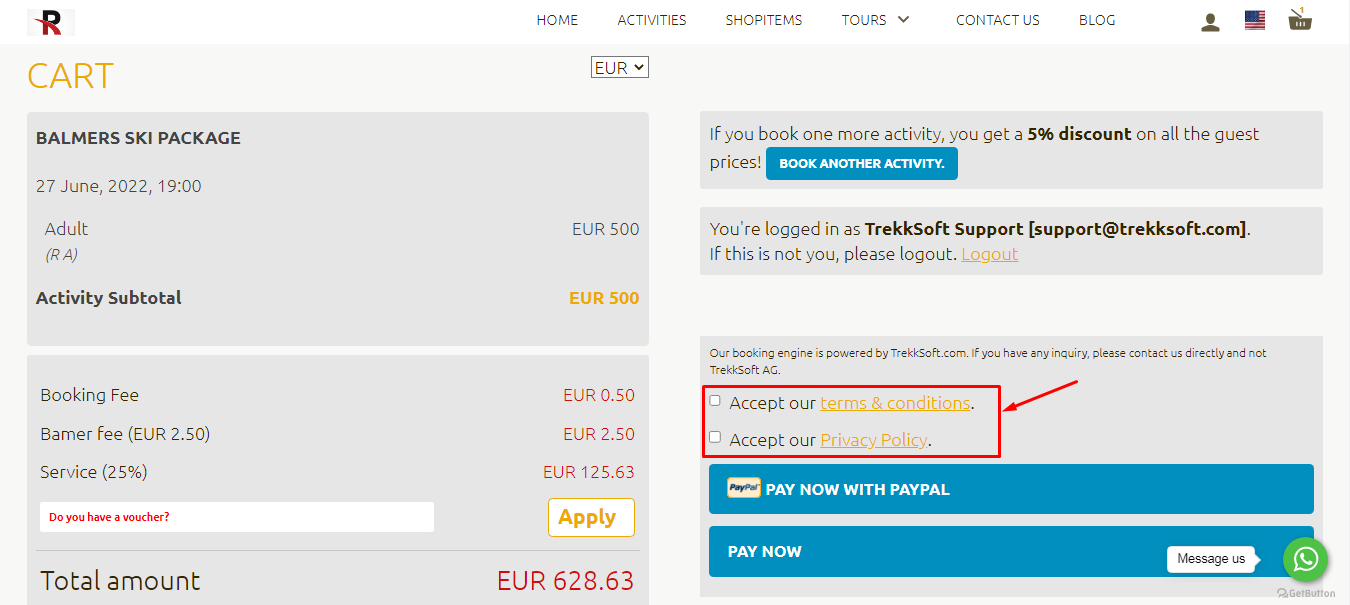 ________________________________________________________________________
How To Add Your Terms & Conditions & Privacy Policy


To set your own Terms & Conditions & Privacy Policy, you need to add this information into your templates section. You can find your templates section by following these steps (or watch the video example below):
In your Admin Desk, in the left menù, Select Settings > Product & Booking settings > Emails & Tickets.
Once in the templates menu, the first tab is Terms & Conditions which is already selected.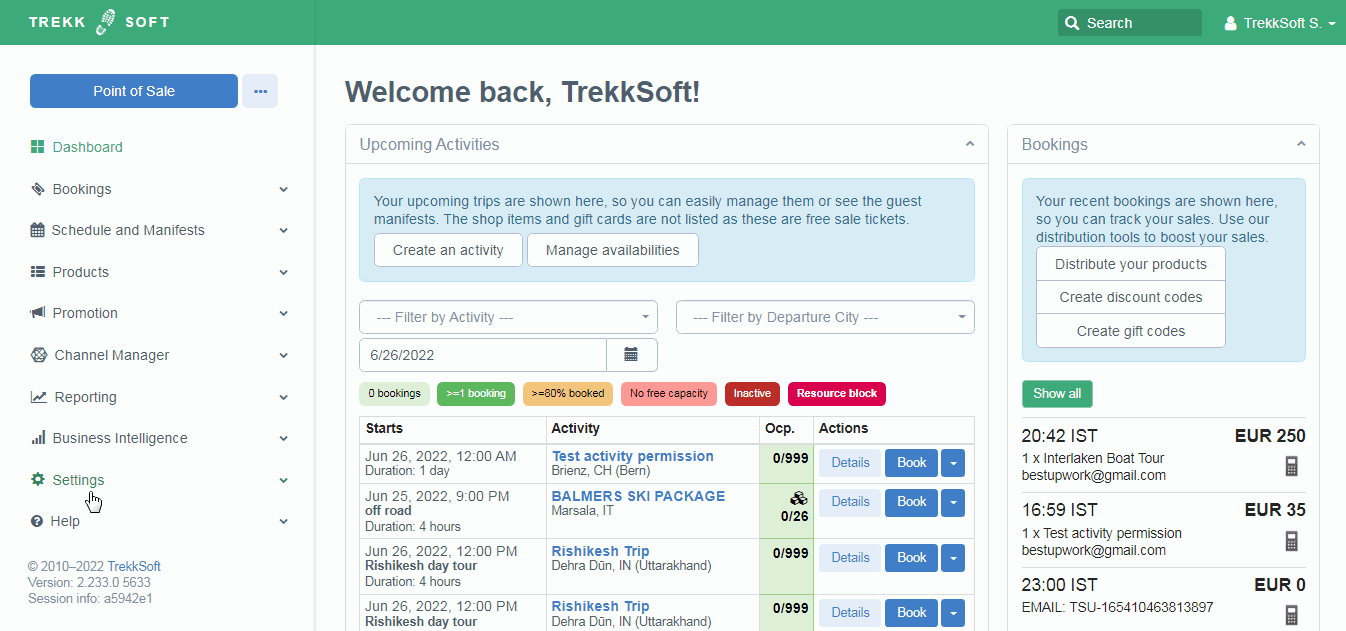 Now that you are in the terms and conditions tab, You will see three text boxes available:
Terms and Conditions (Long Version) - This is where you should add your FULL your terms and conditions
Terms and Conditions (Short Version) - The short version shows as a text box which is printed on all tickets and booking confirmations by default.
Tip: This text box doesn't have to be used exclusively for Terms & Conditions. It can also be used to pre-empt Frequently Asked Questions e.g. please bring warm clothing or Please arrive 15 minutes before you start the time.
Privacy Policy - Edit the full details of your Privacy Policy in this text box
Add the text in each of these three options and then scroll to the bottom of the page.
⚠️IMPORTANT: If you are using the privacy policy, make sure you activate the privacy policy option! (shown below)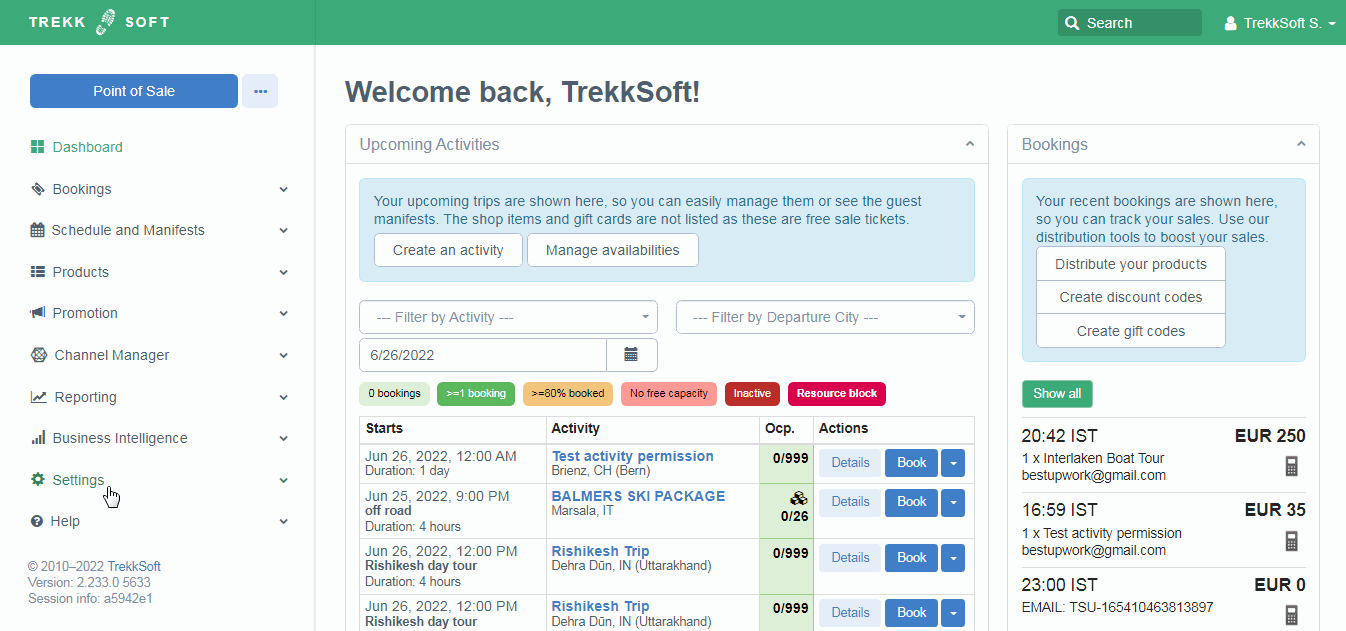 Finally, click the Save button.
________________________________________________________________________
Additional Information
The Terms and Conditions (Long Version) and Privacy Policy will appear on the final booking page before the guest is directed to make a payment as explained here earlier in this article.
If Terms & Conditions (Long Version) text is added, then a checkbox will appear that the guest must tick to agree they have read the contents before they can proceed with any booking. The same scenario will occur for Privacy Policy. In the situation where both Terms & Conditions and a Privacy Policy are added, the guest will be expected to review both and must tick both to confirm their agreement.