Integrate TrekkSoft to your website
Integrate TrekkSoft to your Wordpress site
Online Booking and Payment Made Easy
TrekkSoft's Wordpress plugin allows for quick and easy integration with your blog or website. In less than 5 minutes, your website has booking buttons so your customers can browse and purchase your activities without leaving the page.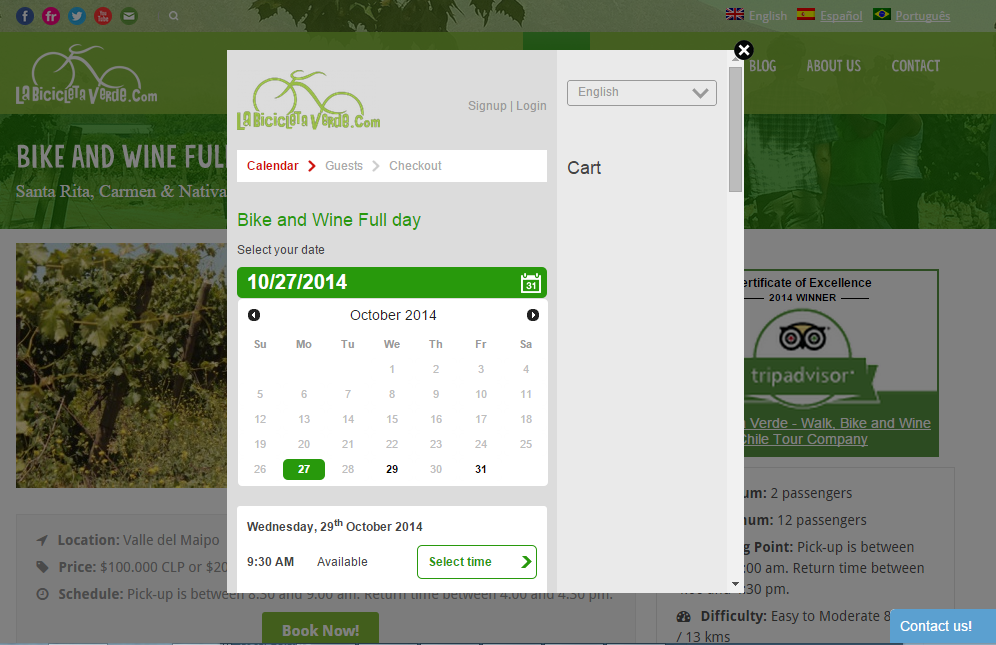 Don't lose valuable traffic to third-party websites or marketplace redirects
TrekkSoft's discrete, white-label solution ensures that only your logo and business information appear on your domain, creating a high-quality, professional look for your company.
Quick, easy integration
Sign up for a 14-day free trial, download the Wordpress plugin, and link it to your TrekkSoft account. Then, use TrekkSoft's shortcode generator to create buttons for individual activities, or show everything you have to offer with the Tour Finder.
[trekksoft type="tour_booking" tour_id="1234"]
Paste this code anywhere in your content and TrekkSoft's Wordpress plugin will automatically render it as a booking button.

When customers click, an in-page JavaScript window appears, allowing them to check out or add more activities to their shopping carts.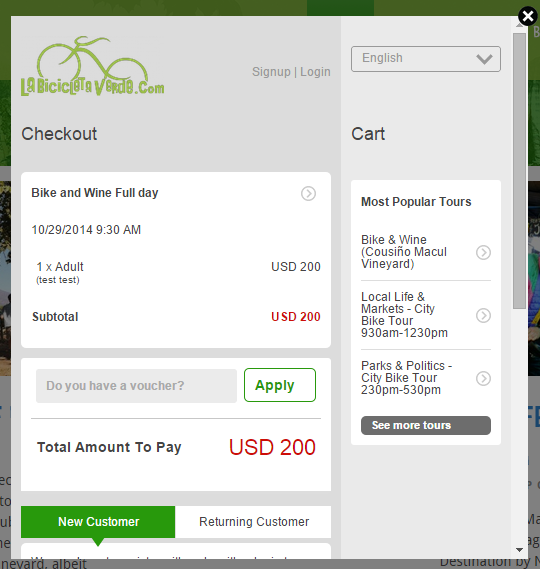 Improve your company's efficiency and generate more bookings in less time with TrekkSoft's booking management system.