There are times when customers would like to leave you a tip, but sometimes they don't always have enough cash on hand. Other times, you and your team simply prefer to go cashless as it's safer and easier to manage.
With the new Tip feature, you can easily collect tips with TrekkSoft's mobile app.
You can download the app for iOS here if you haven't already >>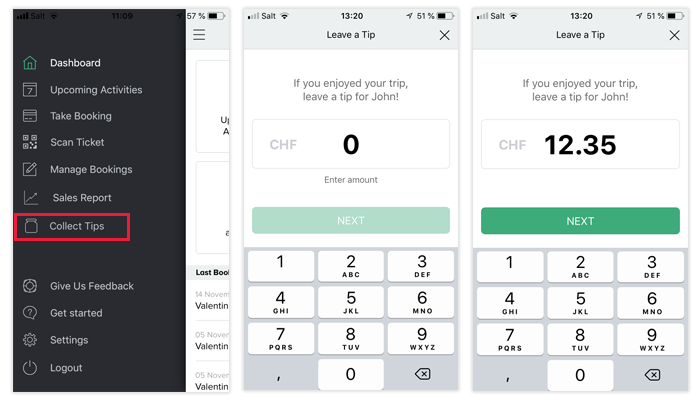 To take a tip with the mobile app, follow these steps.
Step 1: Open the left-hand menu in TrekkSoft's mobile app
In the app's main page, access the left-side menu by tapping on the three lines in the top left corner.
Then, select "Collect Tips".
Step 2: Enter the amount
Here, you can pass your mobile device to your customer for them to enter the amount they would like to tip you.
Then, tap on "Next".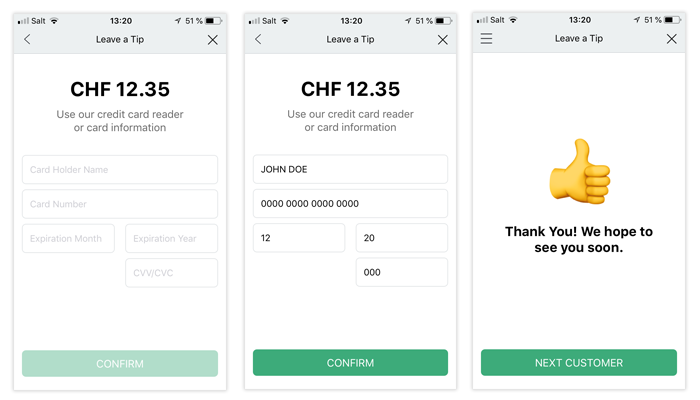 Step 3: Enter their credit card information
There are two ways to do this. You can use one of the three credit card readers that are compatible with TrekkSoft, or manually enter the card details for the customer.
Once this is complete, tap "Confirm".
If you have another customer in line, select "Next Customer". Otherwise, you can go back to the app's homepage by tapping on the X button in the top right corner.
Trip reports: By Agent, Month, and Day
To get a monthly or daily breakdown of your tips, start by going to Agent Reports.
If you start accepting tips via mobile, you'll see a new column appear in your Agent reports.
To access monthly reports per agent - Scroll down to the Agent and select on "Details"
To access daily reports per agent - Scroll down to the relevant month and select on "Details"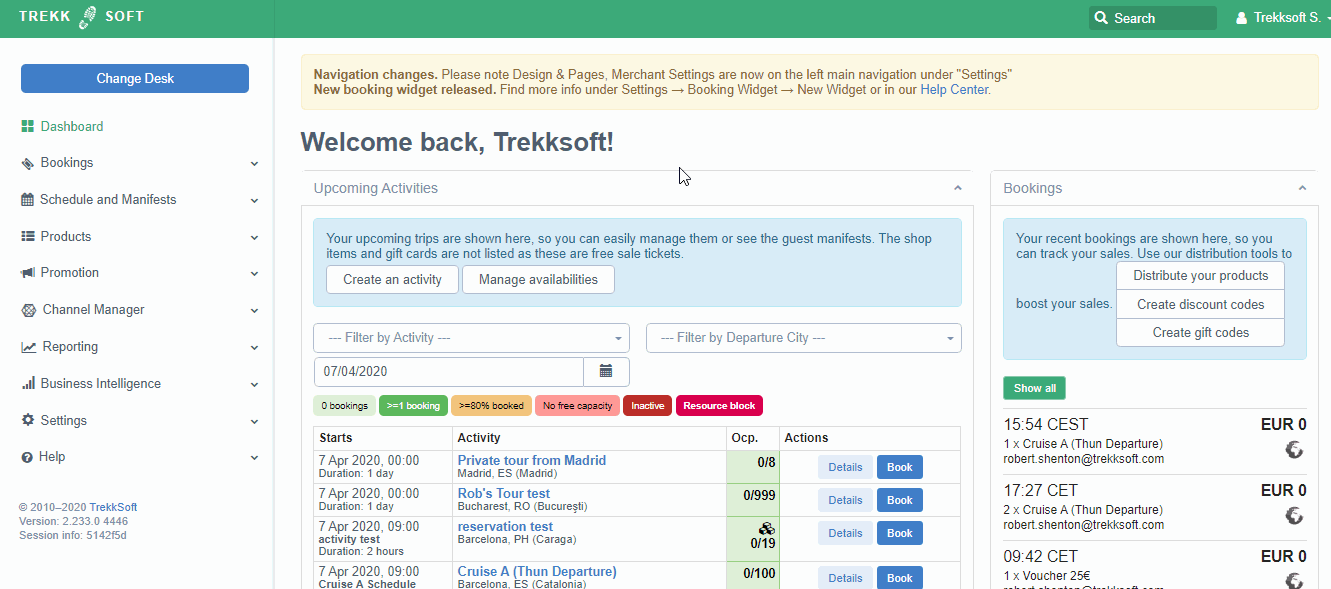 FAQs
1. Why are Agents taking payments and not guides?
"Agents" is a term we use to refer to anyone who takes money, regardless if it is in sales or tips. This means that you will have to enable your guide to accept Credit Card payments.
To do so, go to Promotions > Agents & Resellers. Scroll down to the Details and Permissions section and make sure the Credit Card is checked.

2. Where does the money go?
Like other transactions that go through TrekkSoft, we will use TrekkPay to process this transaction and the payout will be included in your regular payout schedule.
Do note that standard transaction fees will apply.
3. What currency will the customer be paying a tip-in?
Your tips will be taken in the default currency of your account. This will show up in the mobile app and in the Tip Report.