Connect to Musement Marketplace
We have a working connection with Musement! You can now apply to this marketplace via the TrekkSoft Channel Manager.
You can now use TrekkSoft to distribute your tours and activities directly on the Musement platform. The integration allows you to authorize last-minute sales, adjust capacities, and manage all bookings from your TrekkSoft account.
Musement is a digital, multi-platform booking service that allows travelers to find and book activities, guided tours, attractions and much more around the world. Travelers can compose their dream holiday with the help of a personalized list of 3-5 recommended tours and activities per holiday destination.
To activate the Musement integration:
Step 1 - Go to Channel Manager > Marketplaces and look for the Musement Marketplace, apply and accept Terms and Conditions.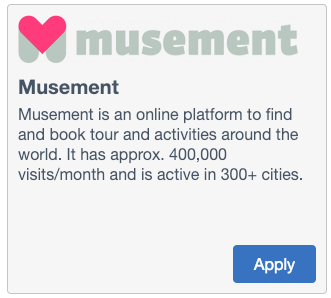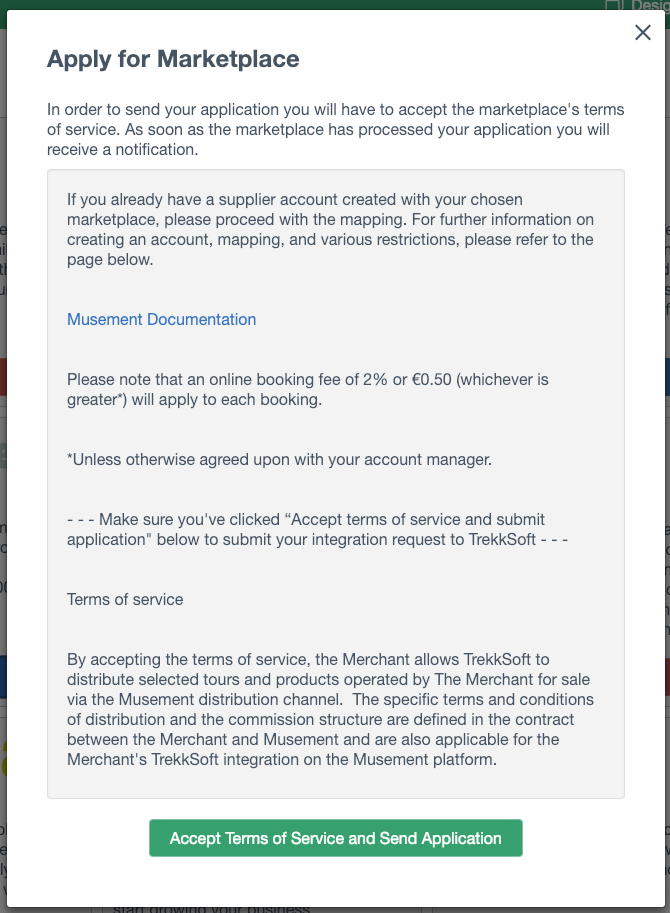 Step 2 - Visit supplier.musement.com/us/supplier/registration Fill in your data and submit the form. You'll receive an email to verify your Musement partner request.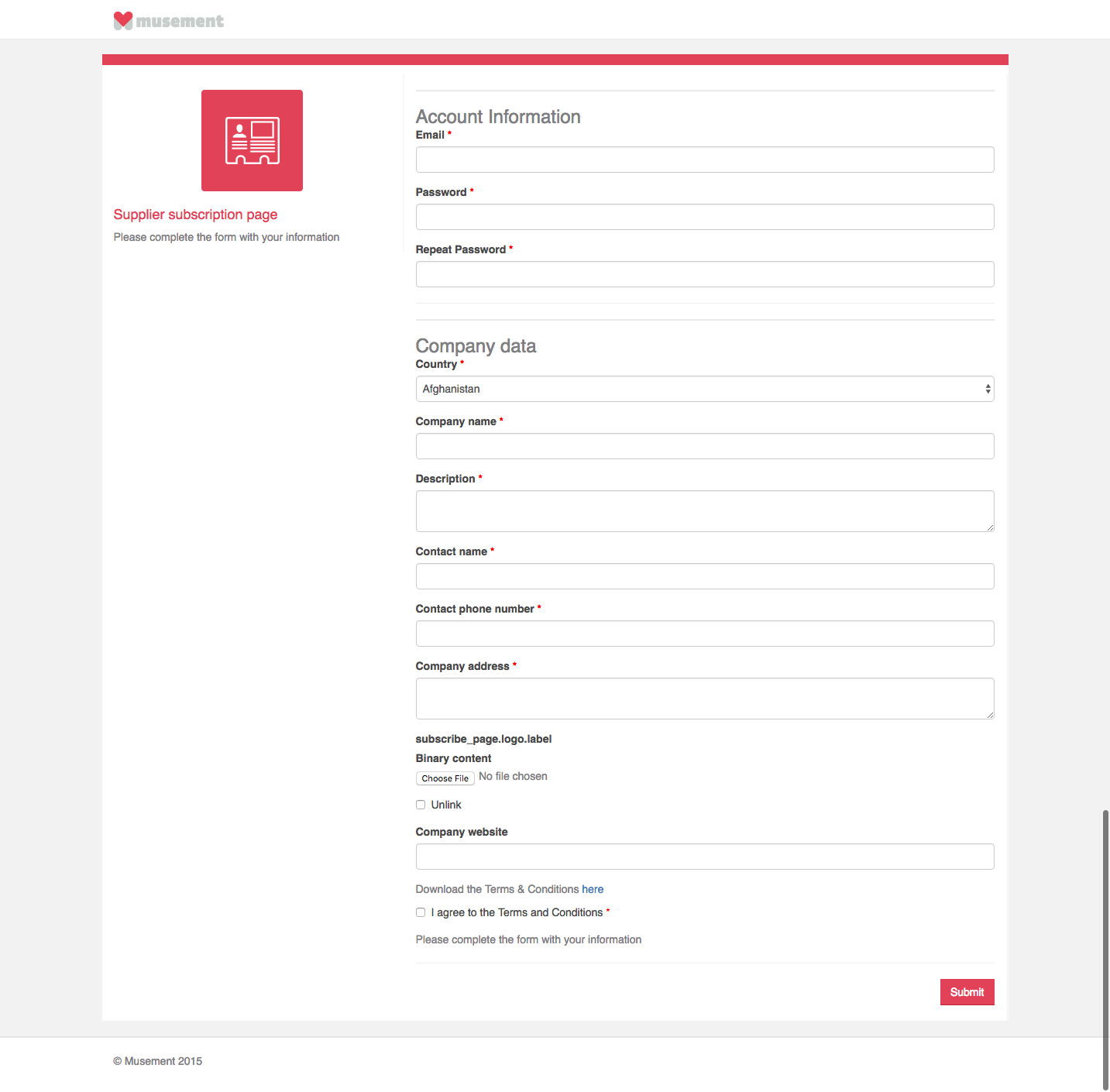 Step 3 - Open the email and click < Confirm your Registration >
Musement will contact you in approx. 5 to 10 business days to set up a Musement Partner contract.
Step 4 - After this is done, you can go back to your TrekkSoft marketplaces dashboard and map the activities you want to be shared with Musement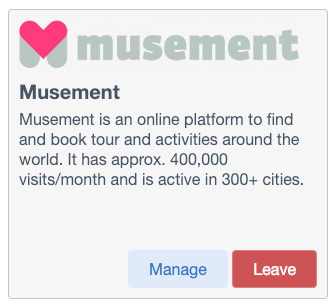 You're now all set up in TrekkSoft and waiting for the connection to be Live.
Musement will send you a message when this process is done on their side, and you will start to see Musement bookings coming in.
Here's a basket example of booking from Musement:
- You will get the full name and email from the end-client so you can contact them.
- You will get full price paid for the activity in Musement
- Of course, you'll get for which activity, when and how many people are coming!