Booking Desk
WARNING!
Booking Desk is deprecated and it will be fully removed on October, 31st.
Please refer to the POS Desk which will replace the booking desk.
To access the Booking desk go to Quick Book (···) > Booking Desk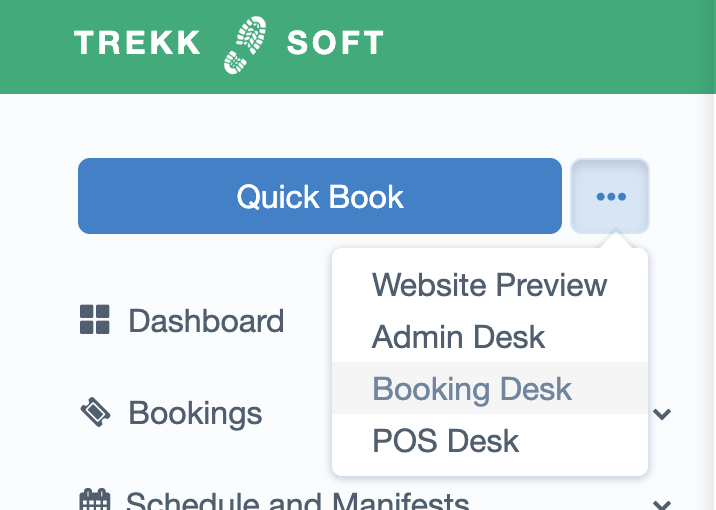 While the Admin Desk is a great tool to manage your business and bookings, the Booking Desk was built to help generate and streamline sales. The Booking Desk is a Point of Sales (POS) tool, designed to create bookings and record purchases that occur over the phone, in-house or through other hotels/agents that are promoting your business.
Once a user has been allocated to an Agent, the Agent will be able to sign in to the Booking Desk. Depending on the rights that have been assigned to the Agent, the Agent can view upcoming trips and availabilities, book trips, sell vouchers/add-ons, and even generate widgets to use on their own websites. You can restrict the Agent from accessing most of these by editing the Agent in the Promotion > Agents section.
Click here to learn more about creating Agents
Booking Desk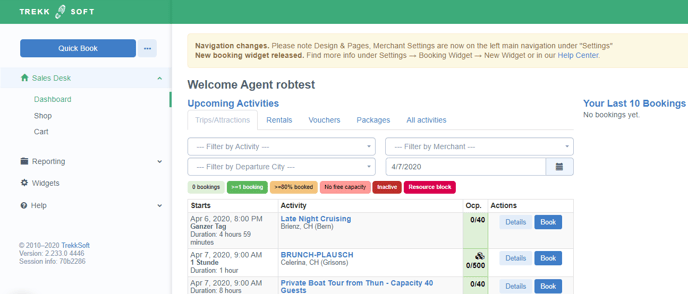 The Sales Desk section on the left navigation menu gives the Agent a complete Sales interface to help improve their overall rate of success.
The Sales Desk consists of three sections:
Dashboard- A general overview of the Agent's recent bookings, and a quick summary of upcoming trips.
Shop - The shop allows Agents to sell add-ons to a customer.
Cart - Once Agents have added tickets and/or add-ons to the cart, they can go to this section to review and complete the transaction with their customers.
The Reports section allows the Agent to know important information at a glance.
Dashboard
The top section shows a few filter options, allowing you to filter your activities.
On the right, the Agent can see the last 10 bookings that have been made.
The last Upcoming Activities section shows the Agent a list of trips that are coming up so that they can quickly reference them.
Shop Section
The Shop section is a very straightforward view that allows the Agent to place Add-ons and Gift Certificates into the customer's cart.

Simply select the quantity, and click Checkout to update the cart.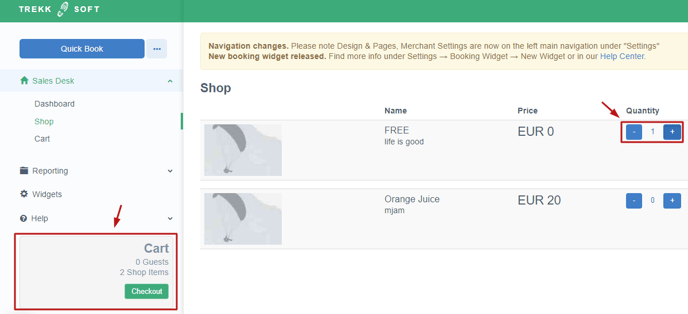 Cart View
The Cart view is a summary of the customer's order and gives the Agent a variety of checkout options.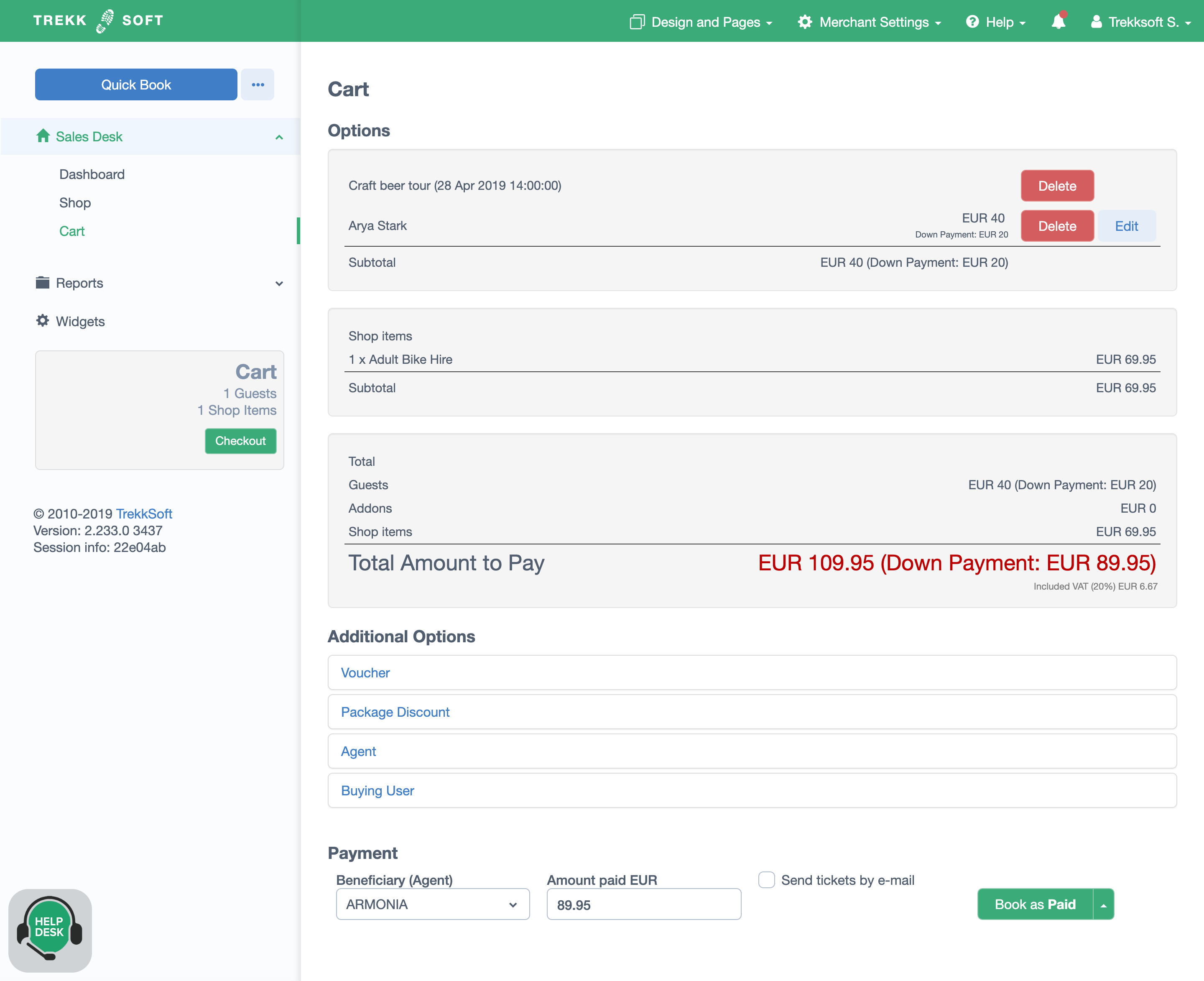 The lower half of the Cart view gives the Agent the option to enter a voucher code, change the Agent associated with the order, select/change the MultiDiscount, or select another user associated with the purchase.
NOTE: If a voucher is applied to an order, the entire voucher will be used and there will not be a remaining balance on the voucher, even if the total transaction was lower than the value of the voucher.
At the bottom of the page, the agent has three payment options to choose from