Backend app: Upcoming Activities
WARNING!
TrekkSoft (backend) App is deprecated and will be fully removed on September, 30th.

Please refer to
mPOS app
which is the new mobile app that will replace the old one.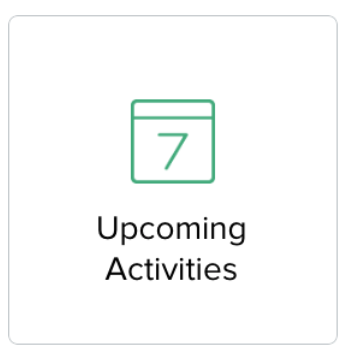 In this section, you can manage all your activities from today to the next 7 days. This list is useful for you to know the trips/activities scheduled for the time-being period, and for your agents in order to know when is the next activity they have to attend, without misunderstandings.
You'll find the activities listed ordered by date and hour. In this preview you can see:
Name of the activity
Time it starts
Occupation, e.g.: 6/9
You can filter the activities by tapping on the funnel icon on the top right corner:

You can:
Filter activities by name.
Filter activities by date. Although this list only displays the activities taking place the next 7 days, with this filter you can browse through the activities scheduled for any date you choose.
By tapping on an activity, you'll get to the following screen: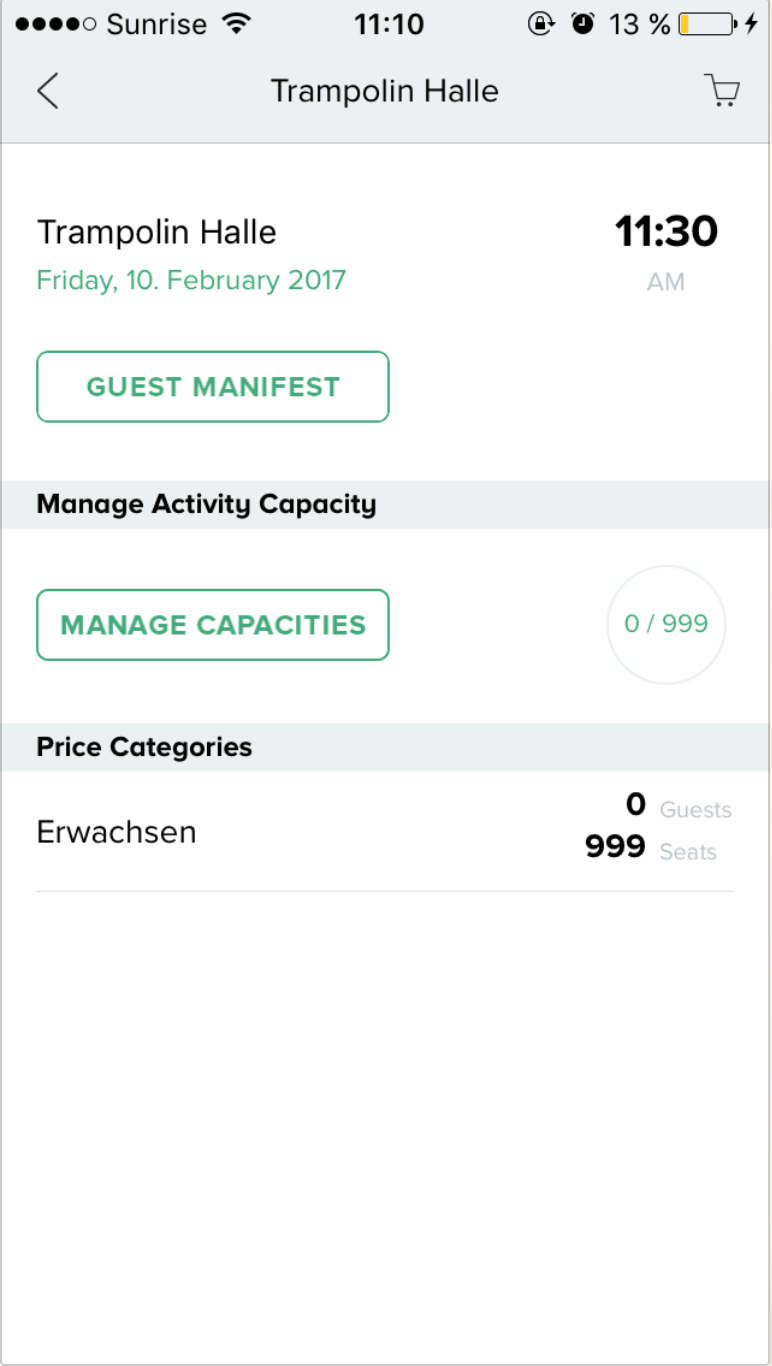 From top to bottom, in this screen you can:
Make a booking, on the top right cart icon, here's a preview of the booking process: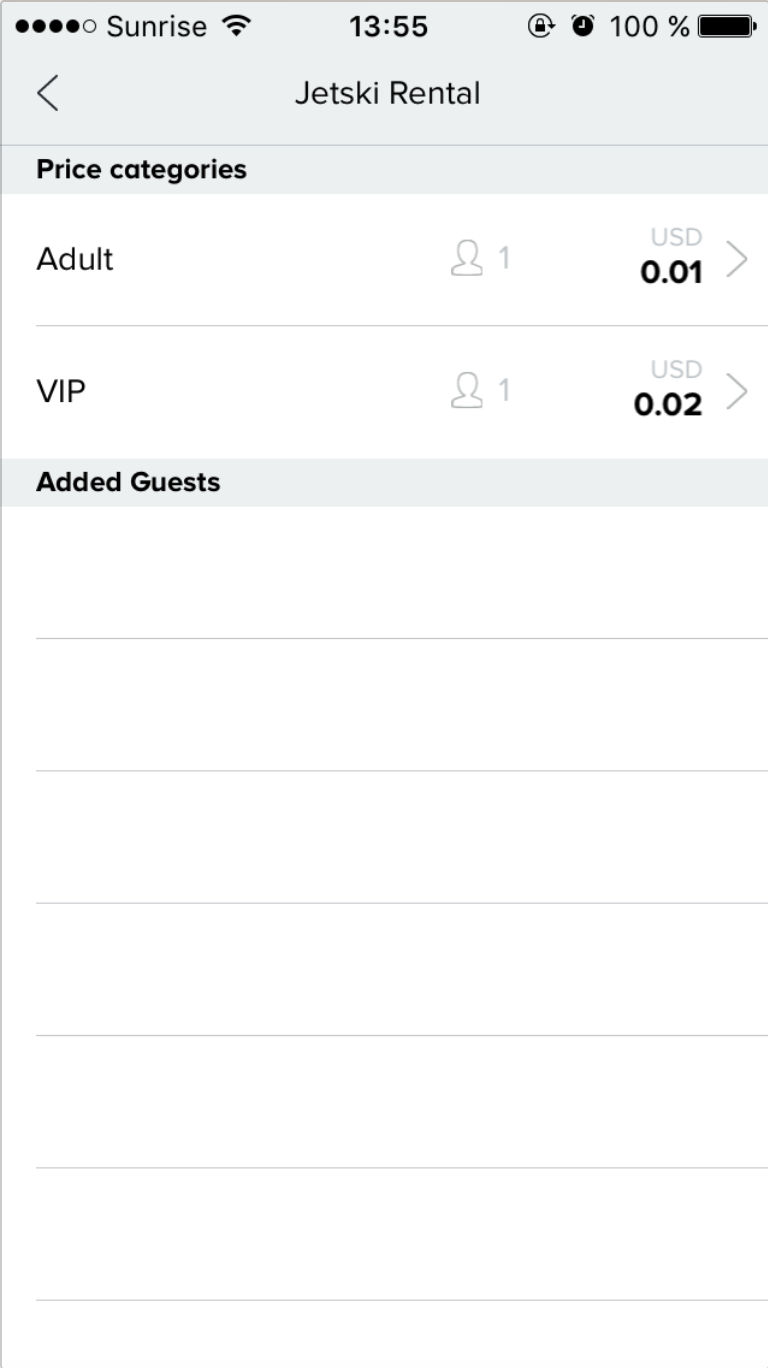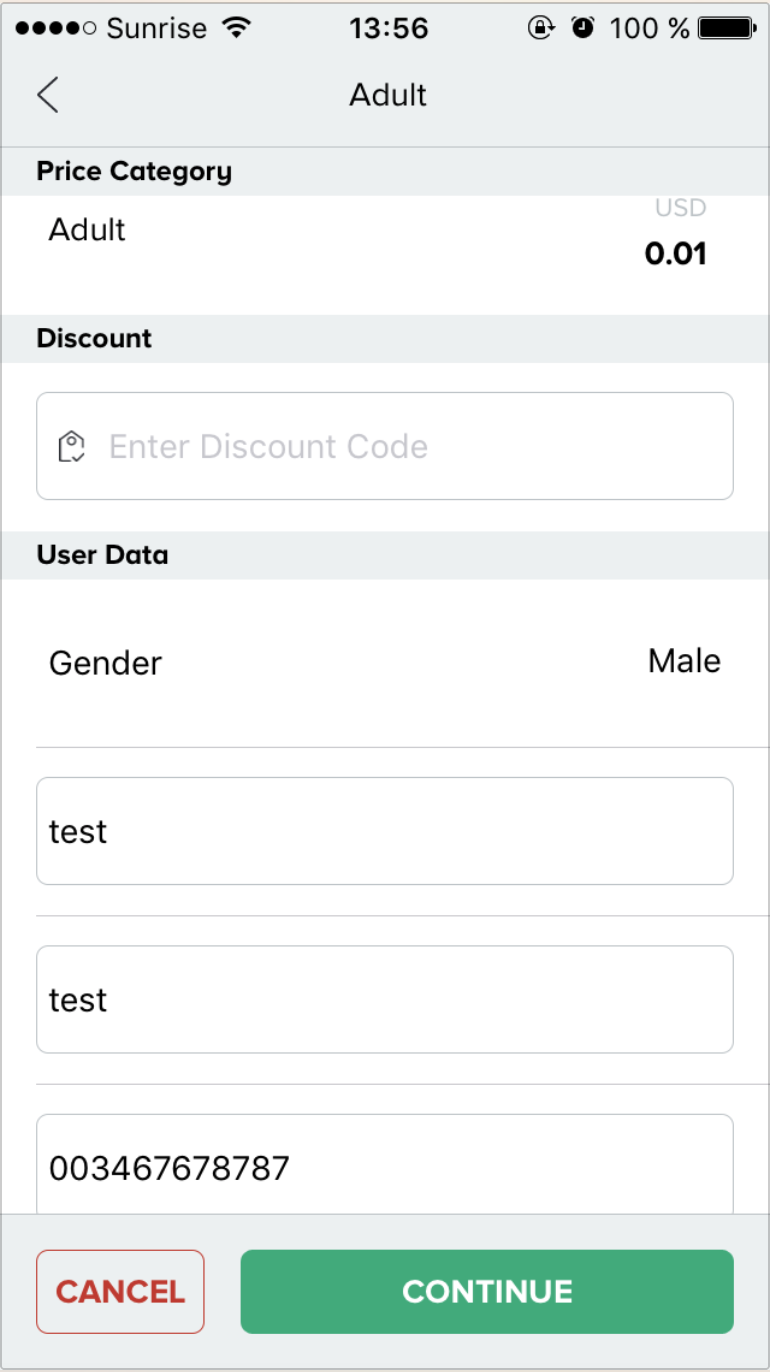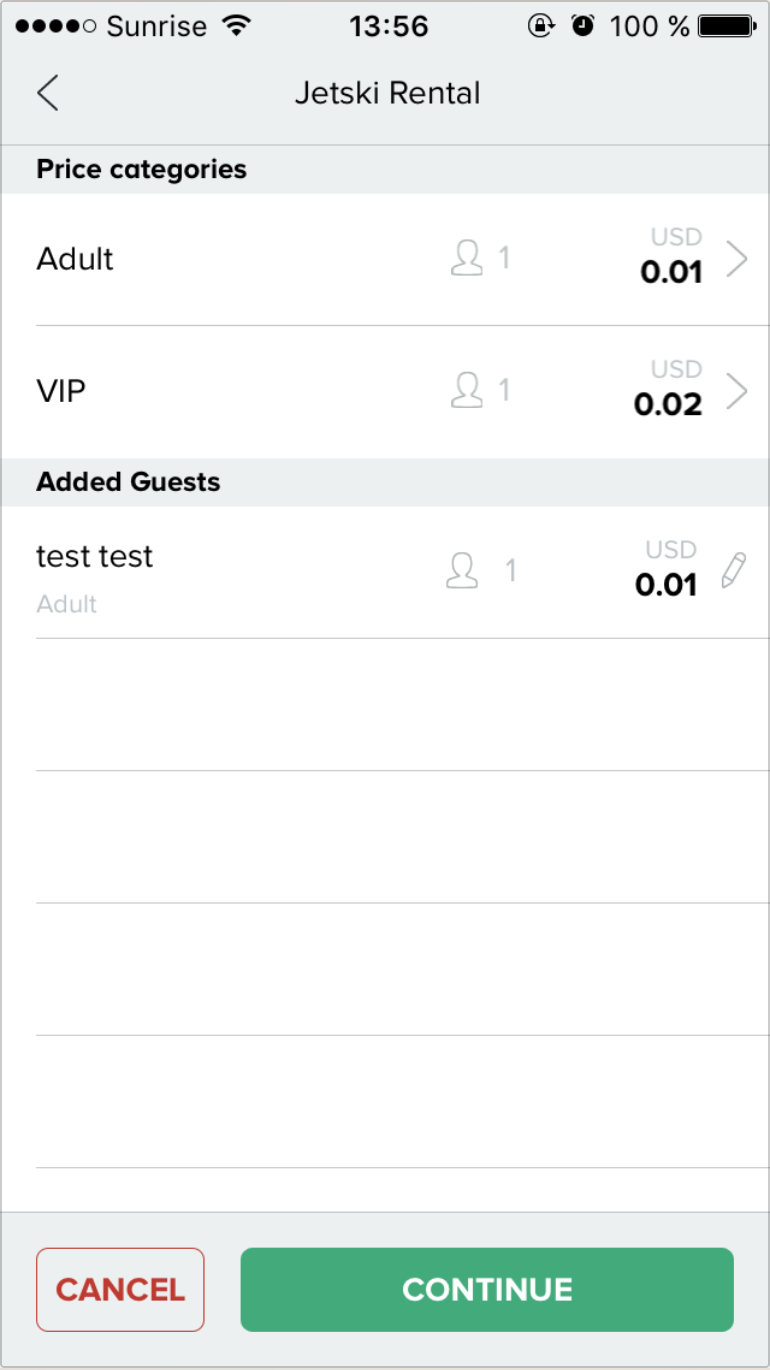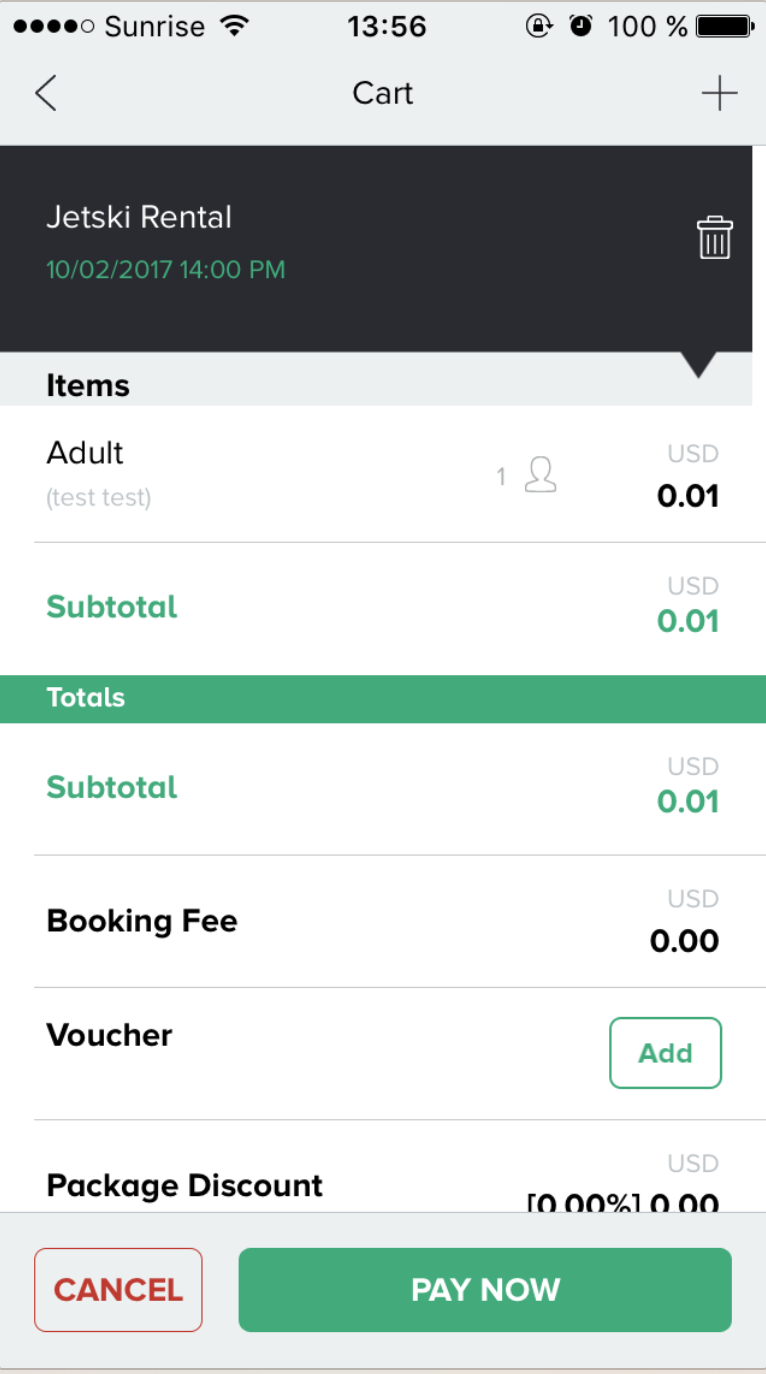 Access the Guest Manifest for a given trip
Change the capacities of a trip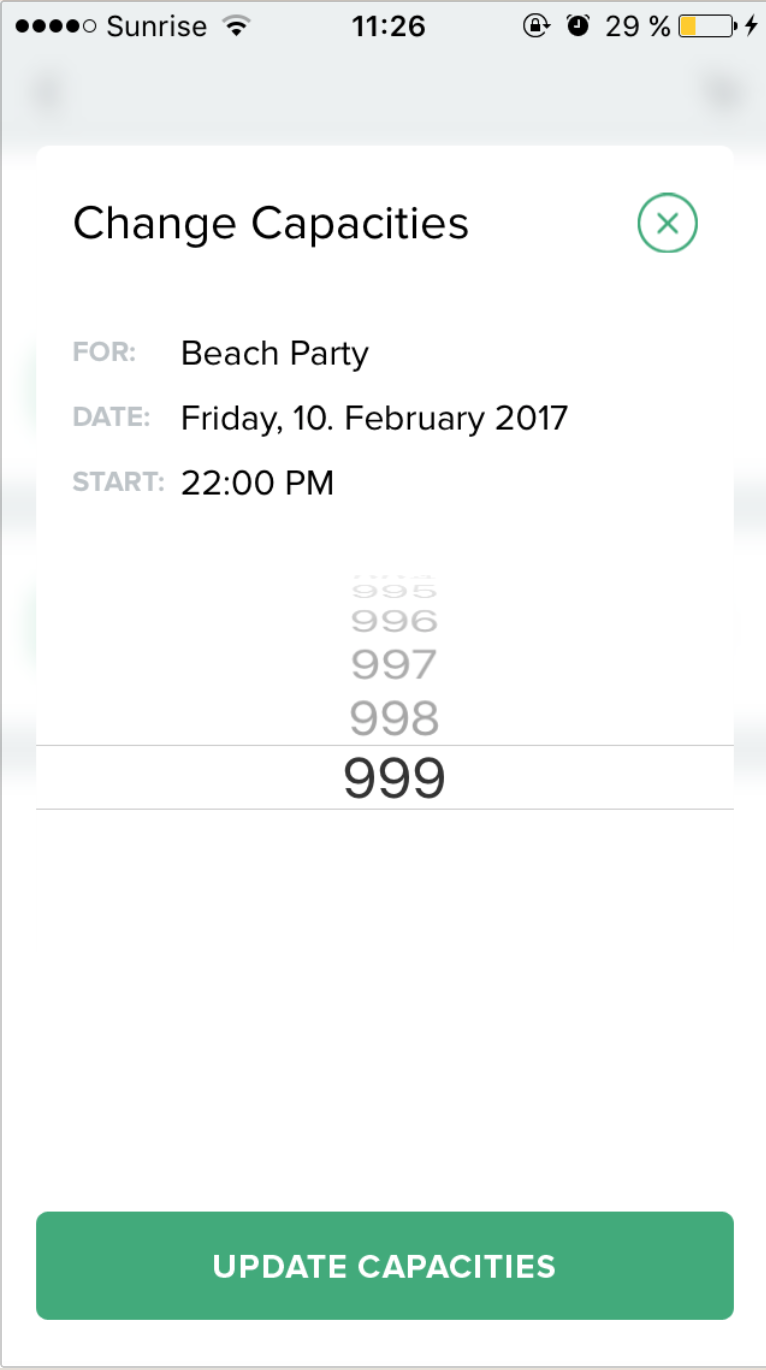 Preview the Price Categories of a trip