Backend app: Take a Booking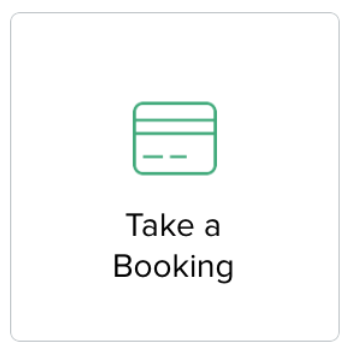 This is the fastest way within the app to make a booking.
To fully get the advantage of this functionality, you should have a TrekkSoft card reader nearby, this way you won't have to type CC information manually.
From this view, you have a list of the scheduled activities you have for the next day.
The main data you get is:
Date
Name of the activity
Time of the activity
Occupancy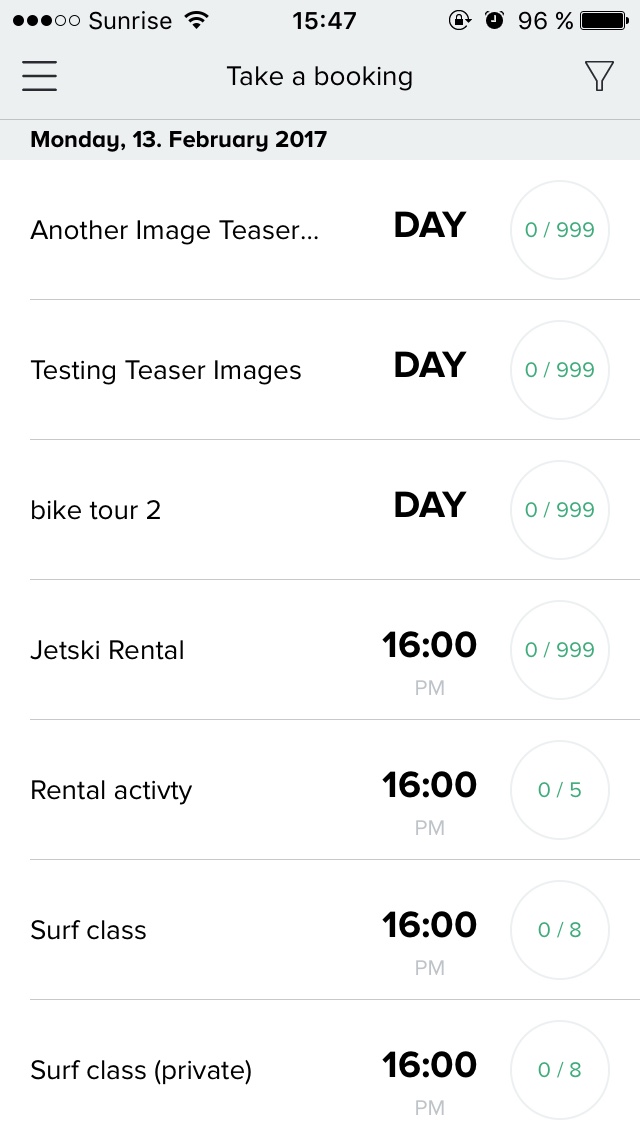 You can change the date by changing the filters on the top-right corner: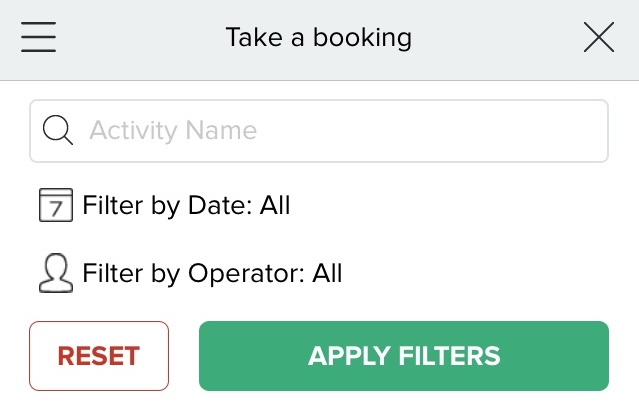 When clicking on any of the activities, you'll start the booking process. Here's how it looks on the app: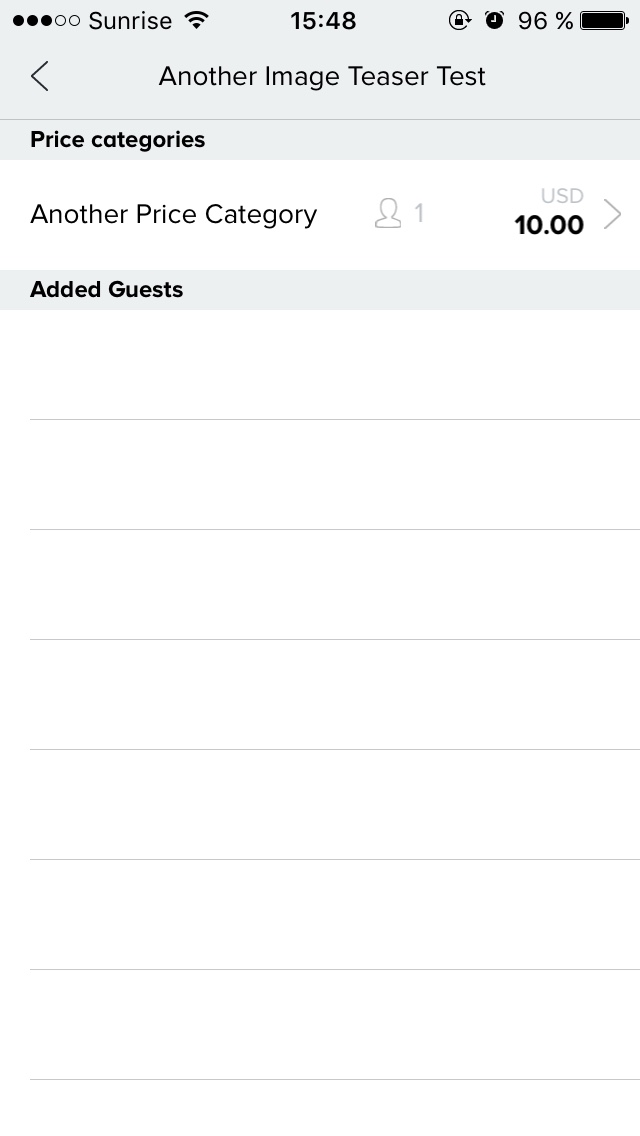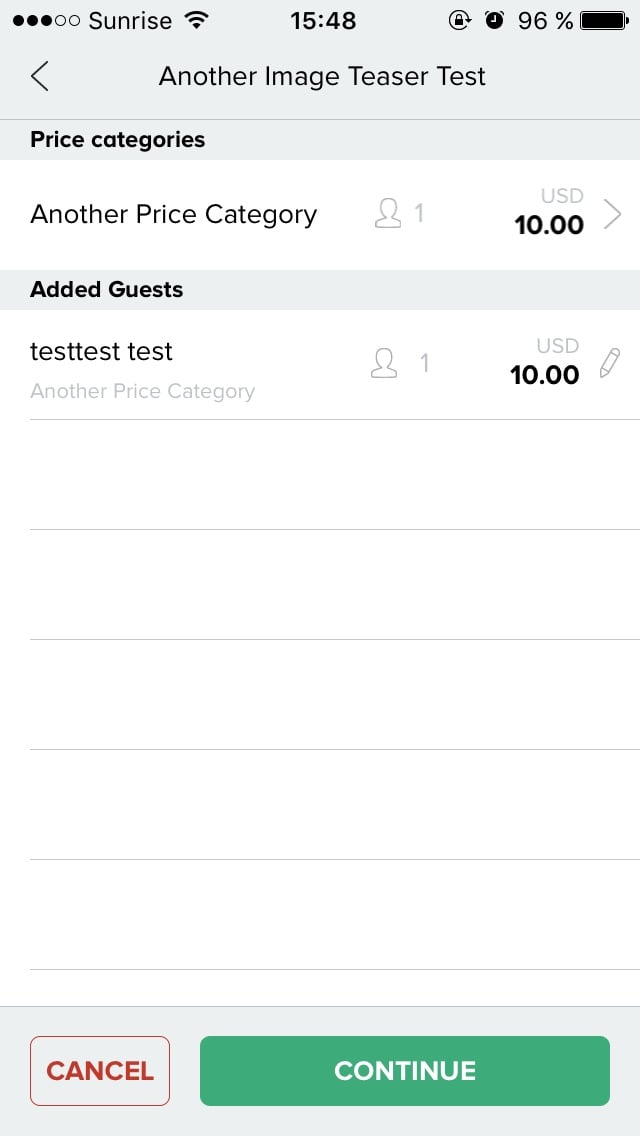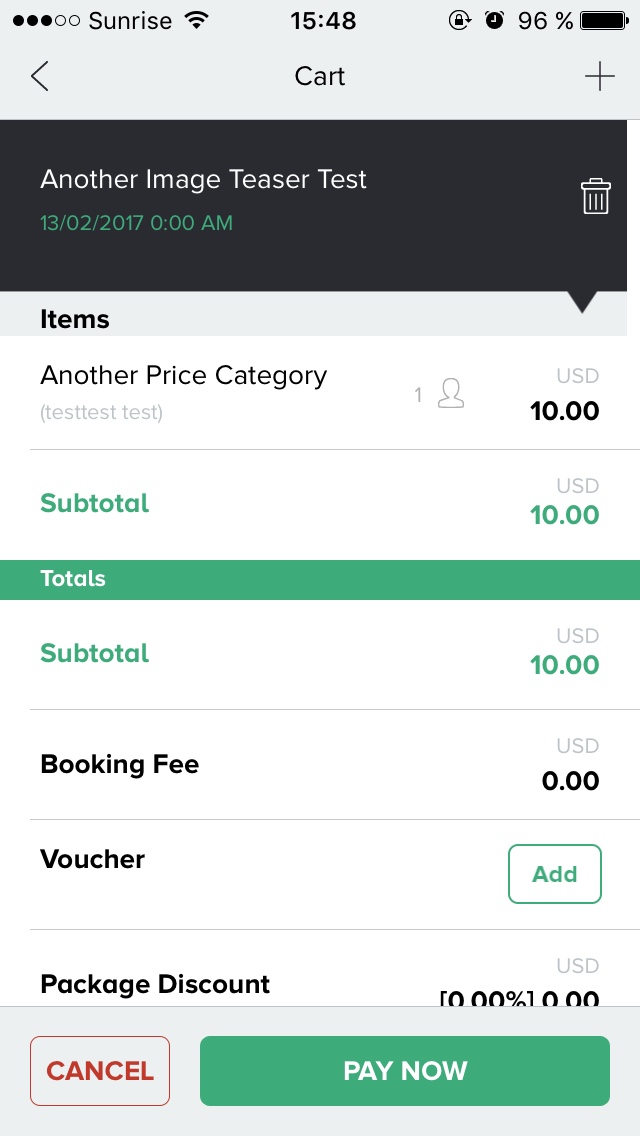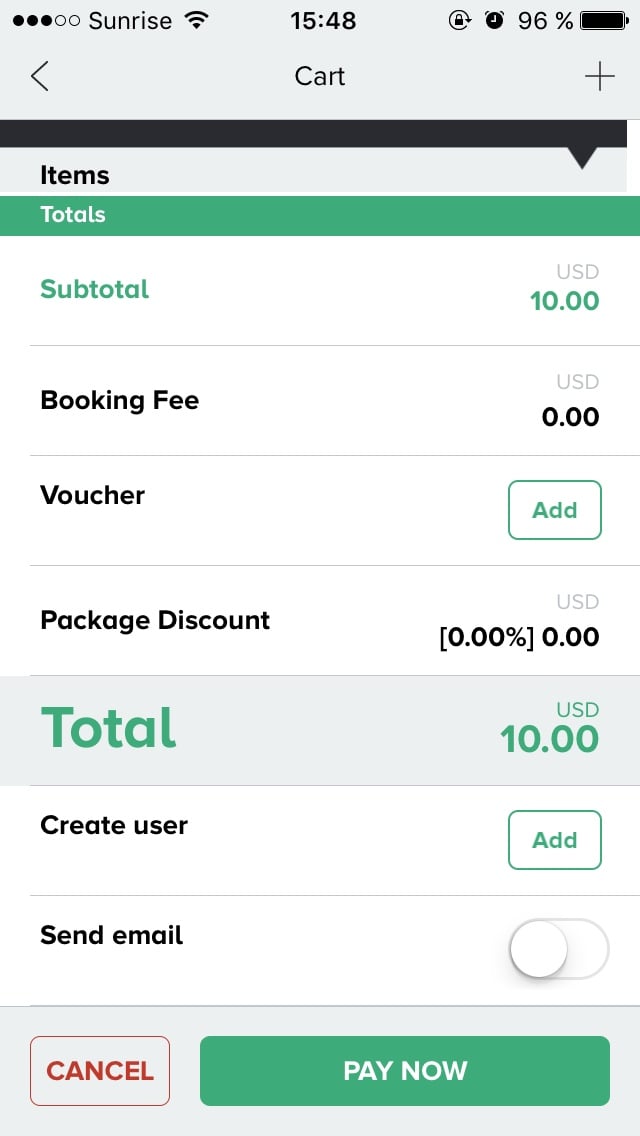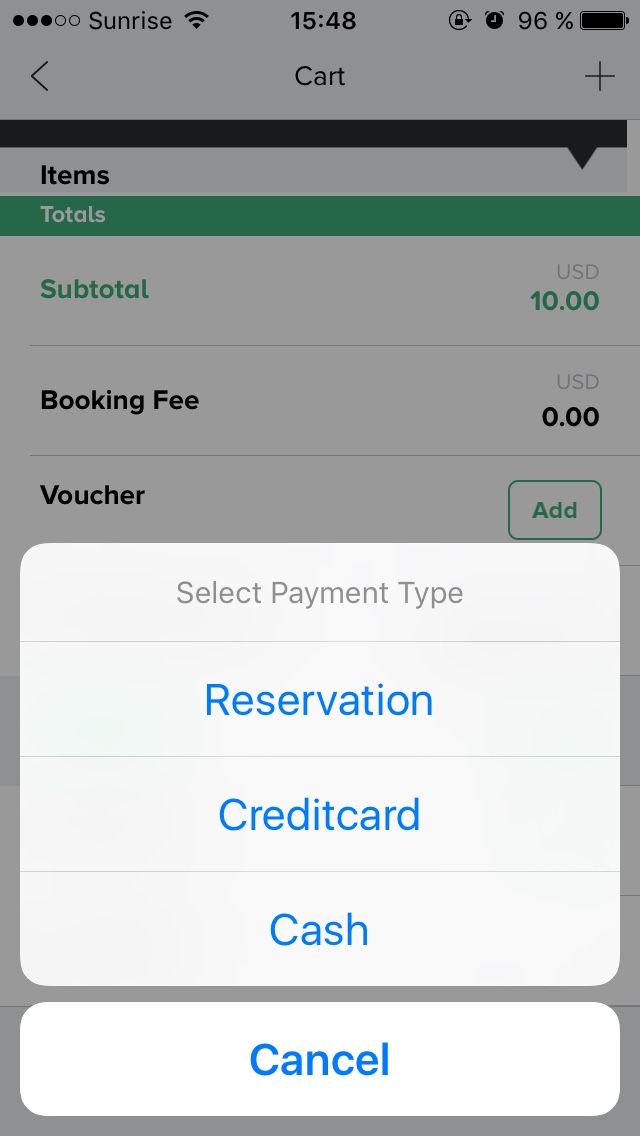 If you choose the Reservation: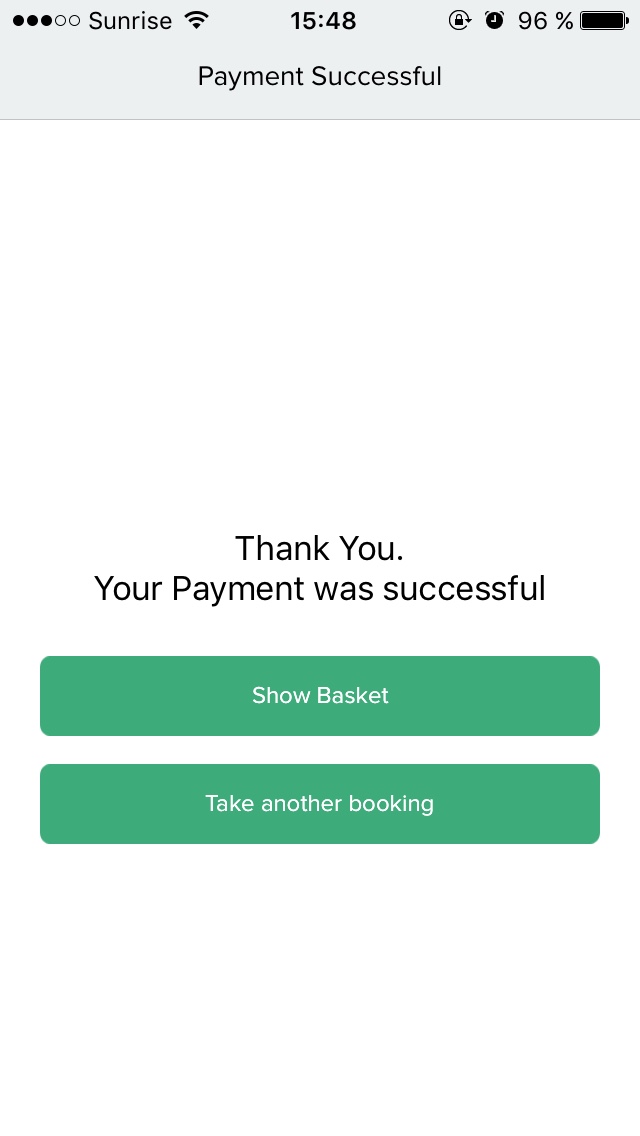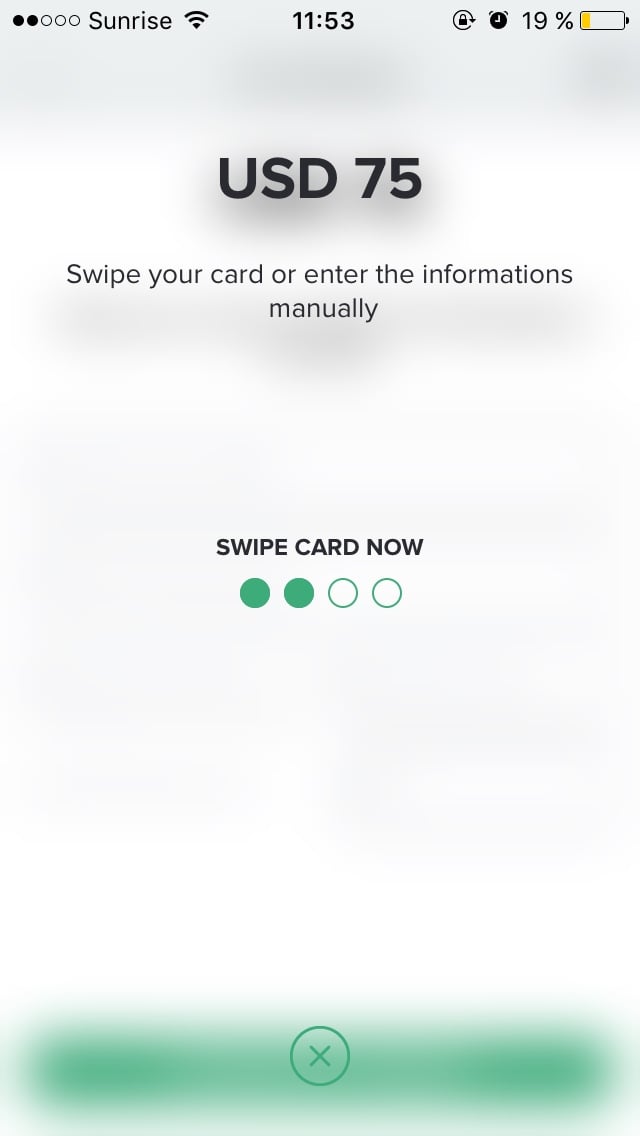 or, if
you don't have a TrekkSoft CC Reader: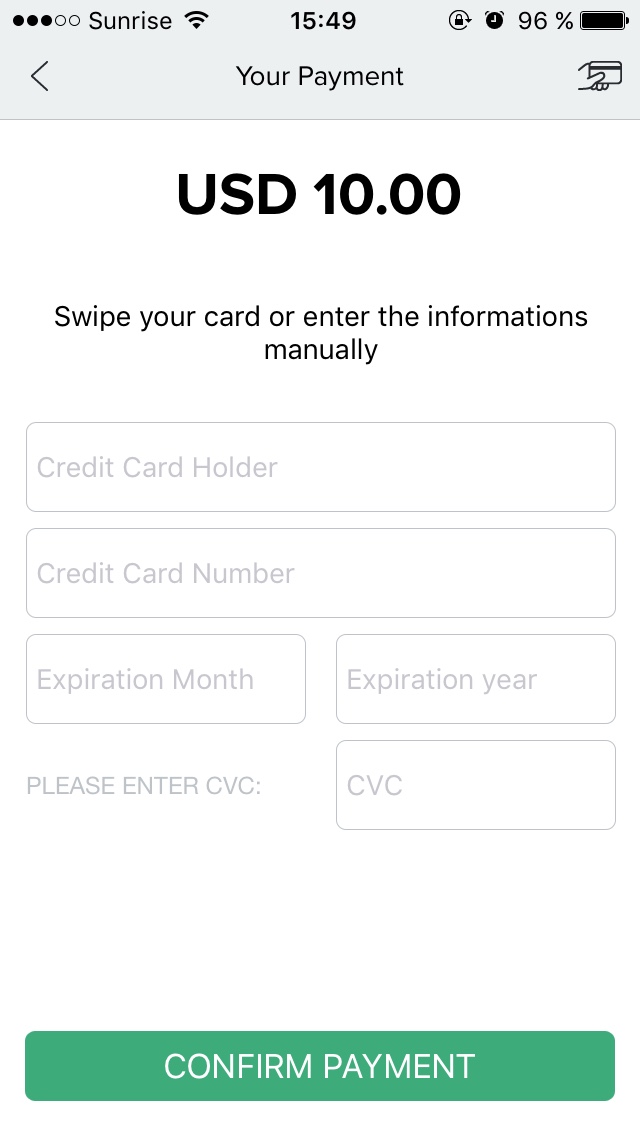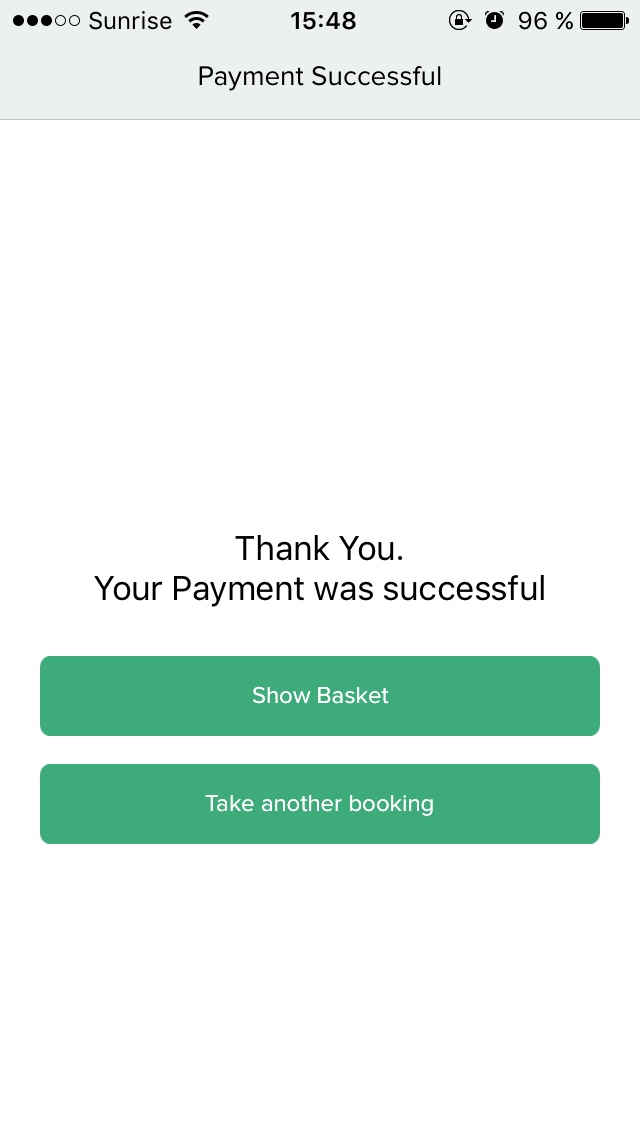 In order to see your freshly made booking, go to Manage Bookings!