Backend app: Scan a Ticket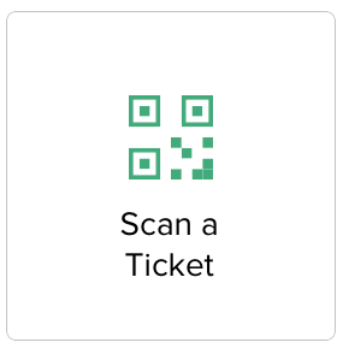 Welcome to the future of checking guests in for a trip!
First of all, let's see how the process works: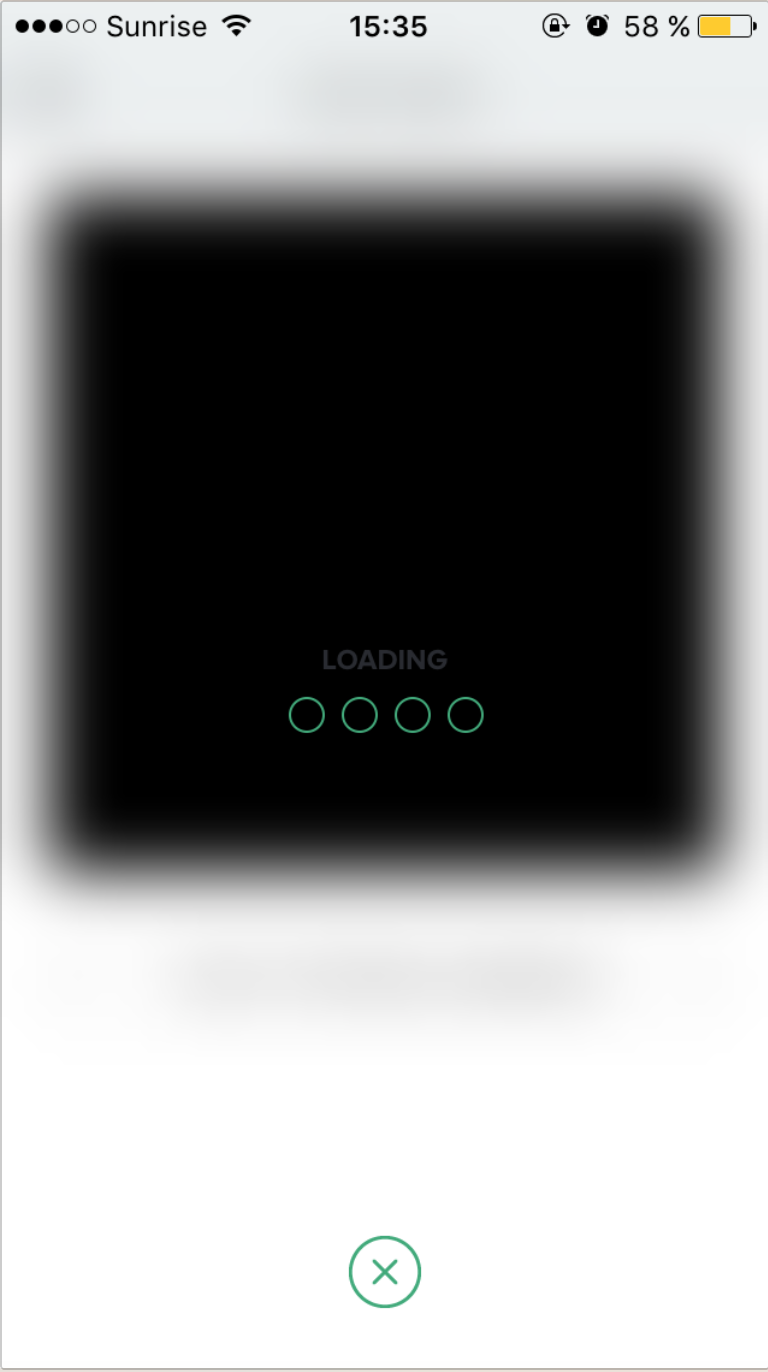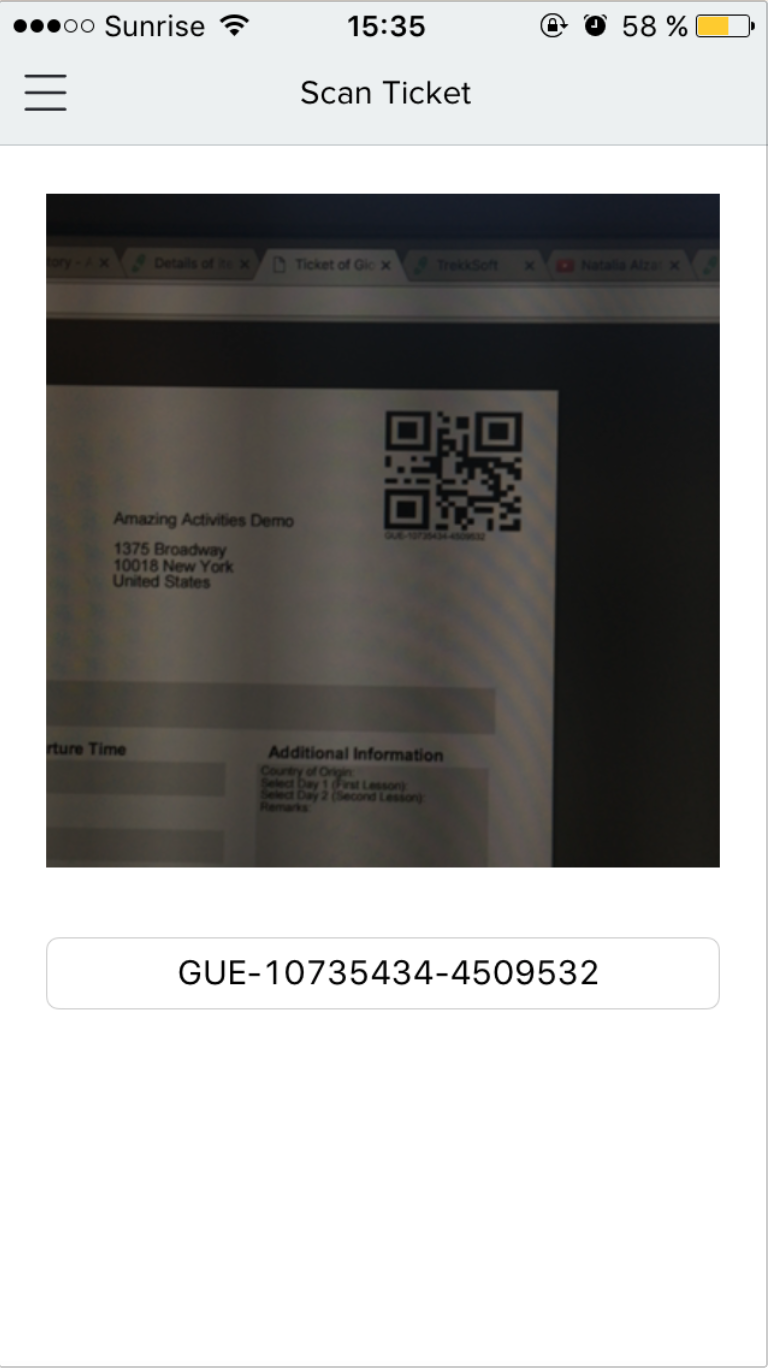 When tapping on the first green button, your camera will activate (if it's the first time using this feature, your phone will ask you to grant access to TrekkSoft's app to the camera, you hit "accept").
Then, you need to center the QR on the square, as shown in the image.
The QR will be analyzed, showing you the ticket number and the picture shown and the guest will be marked as "arrived" for the activity.
Once this is completed, you'll get to the following screen: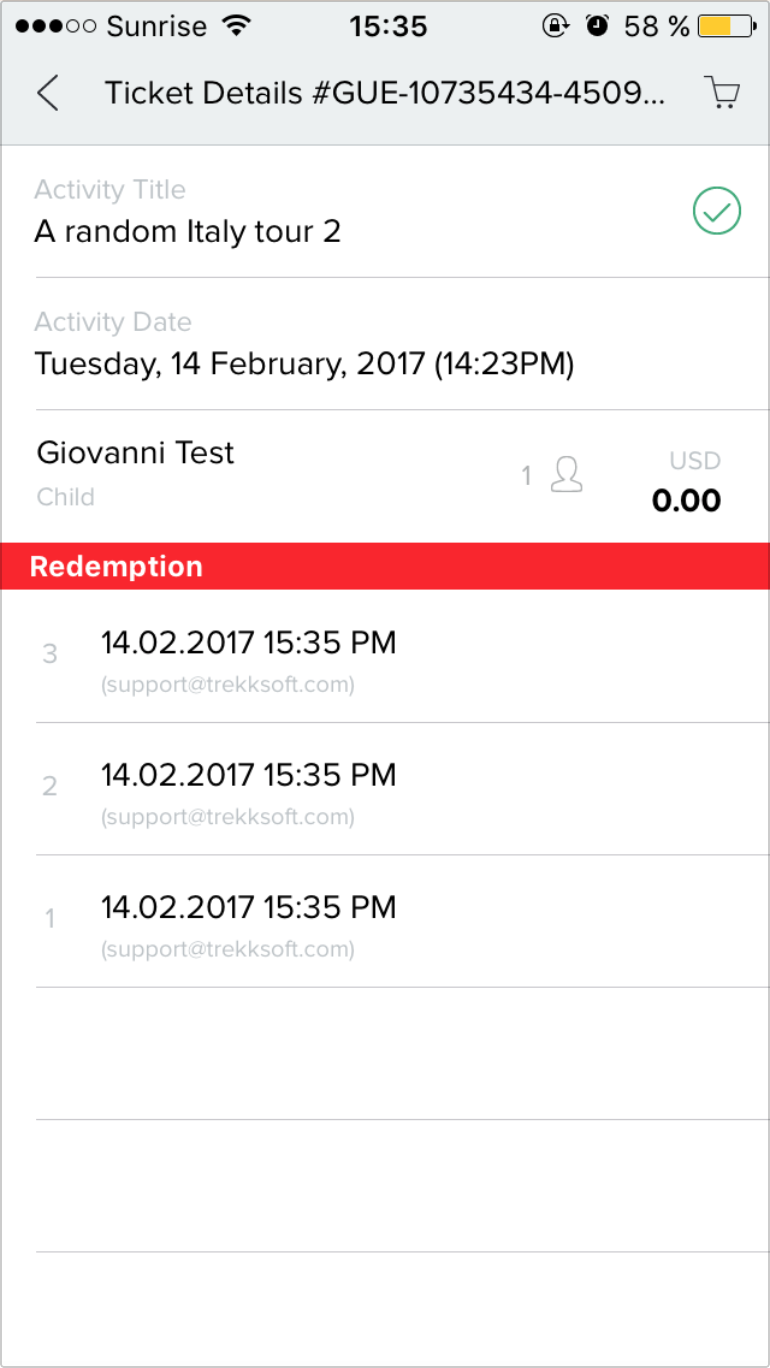 From this screen, you can hit the cart button which will show you the details of the booking in question: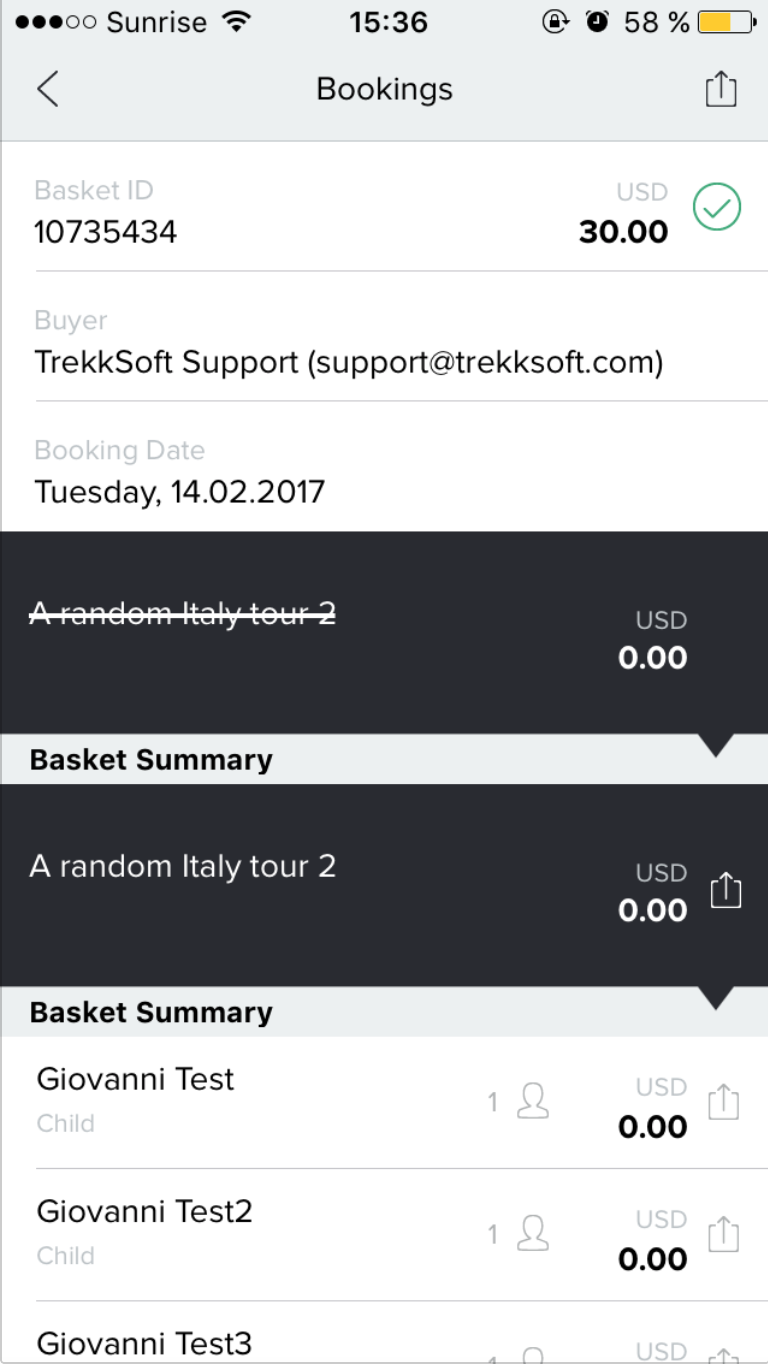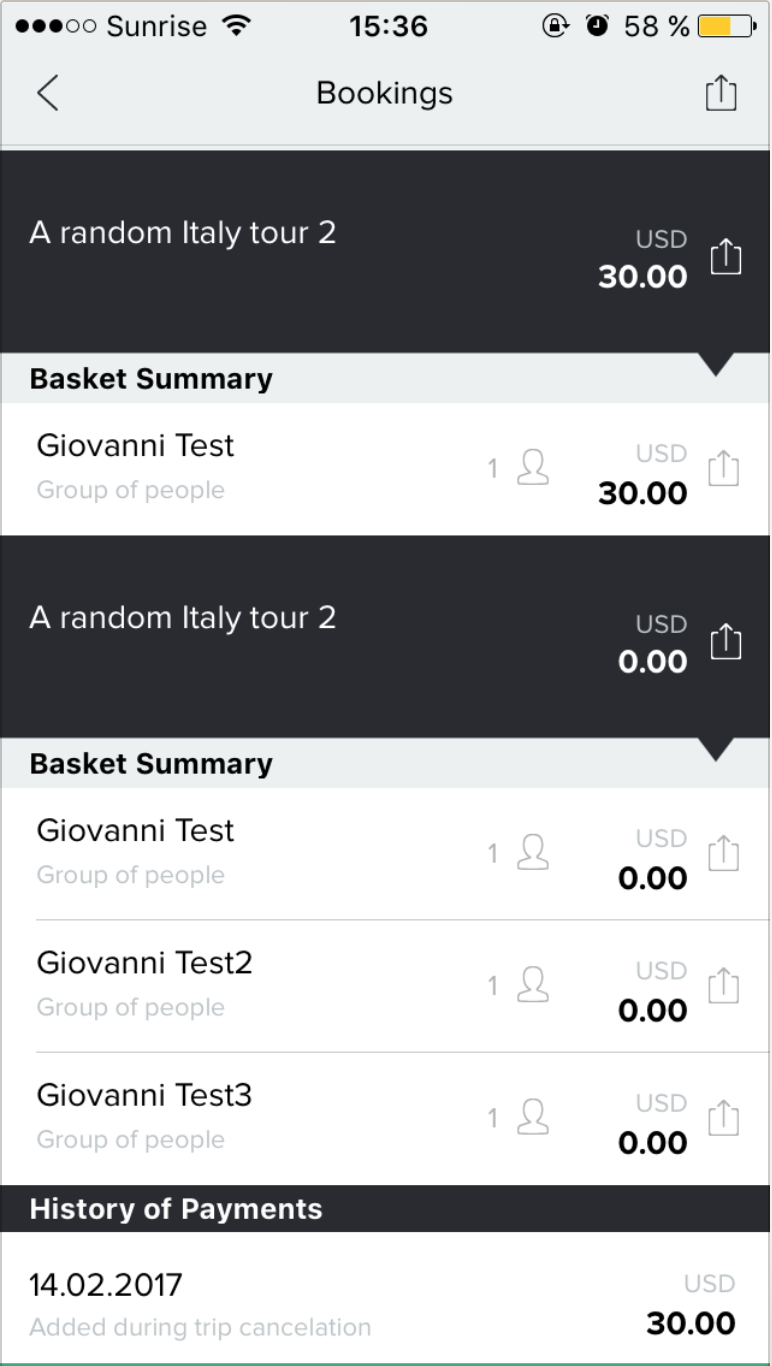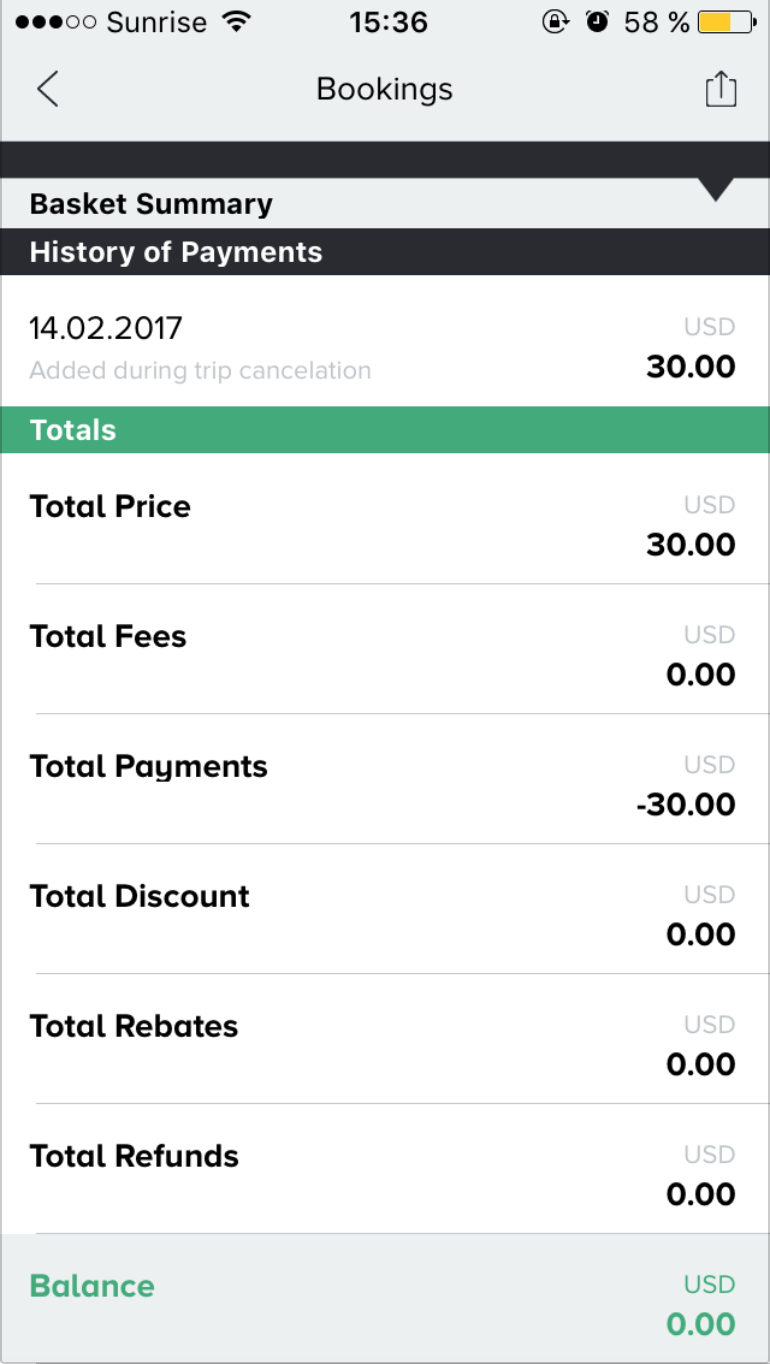 From this screen you have three possibilities: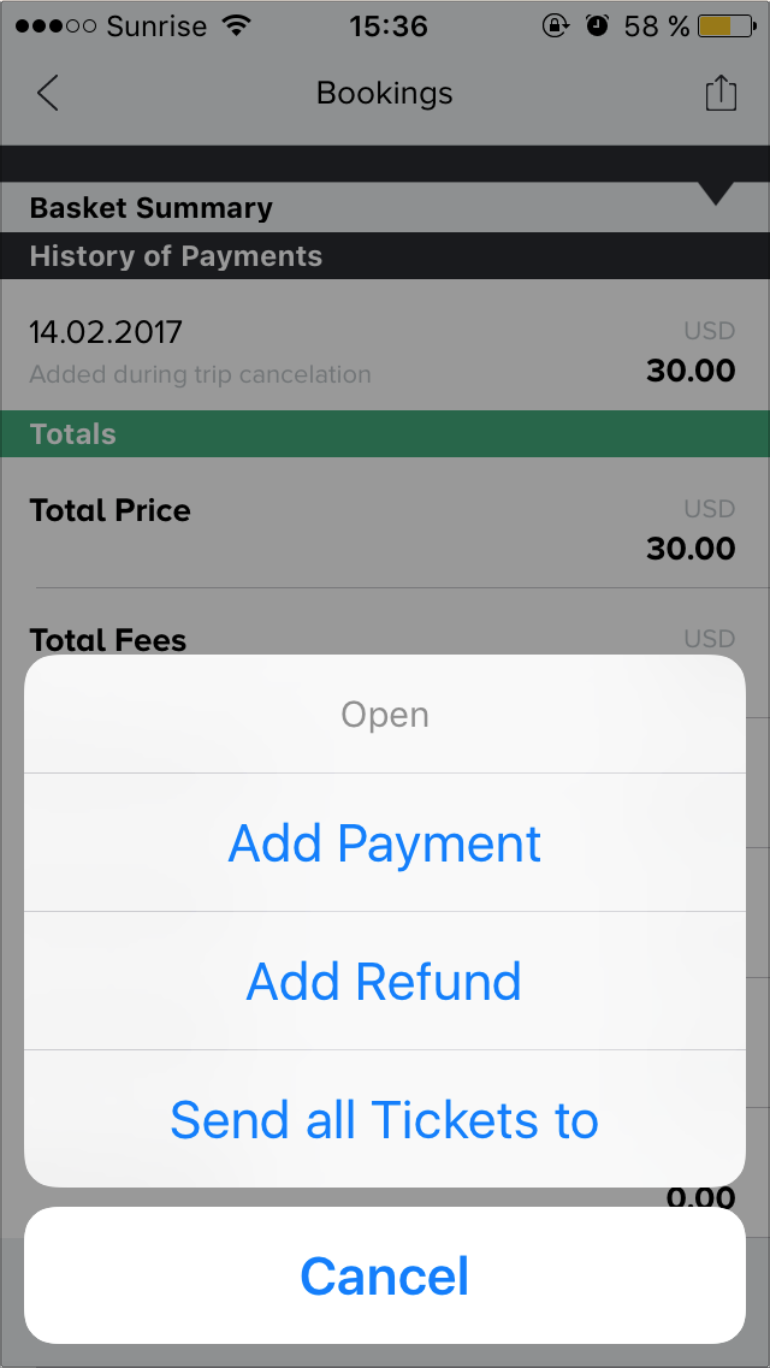 Add Payment: if the client just arrived at the activity and paid for it by hand, the agent can add this payment to his booking.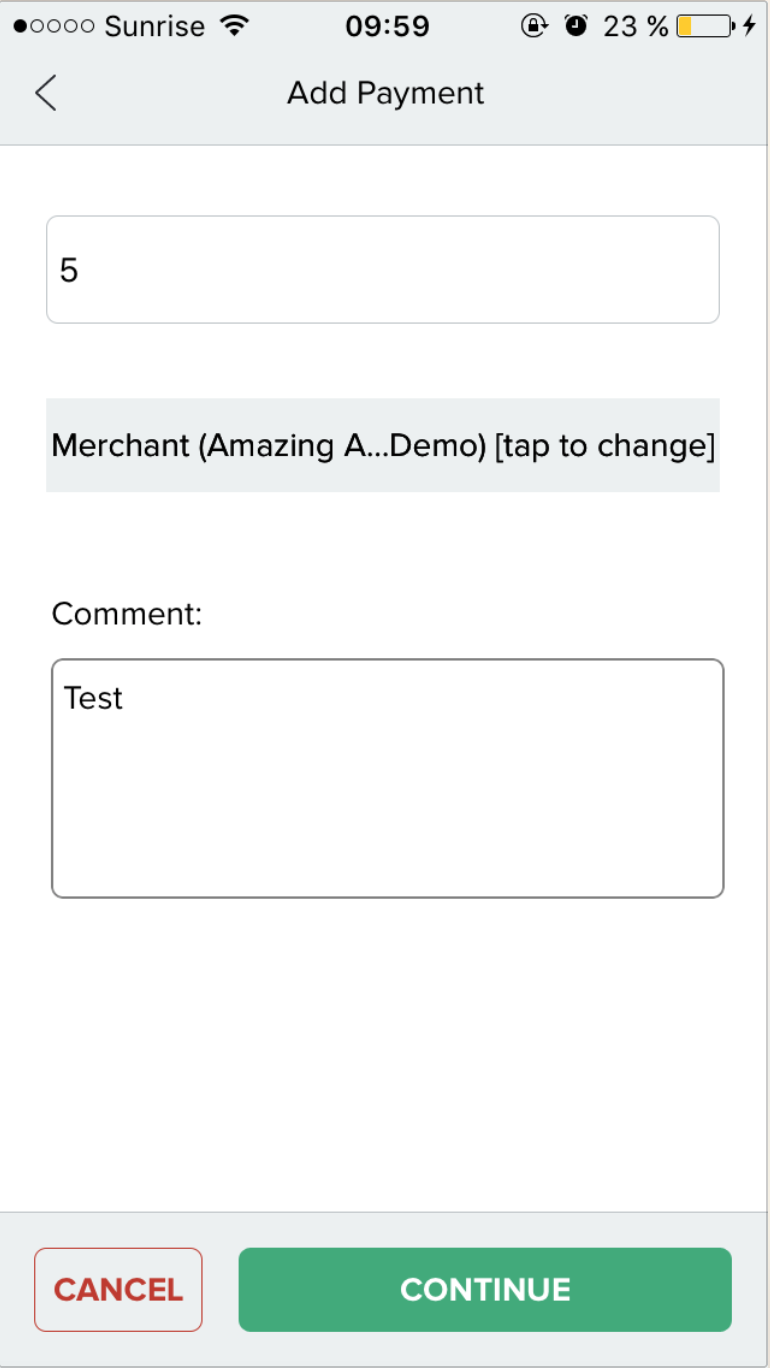 Add Refund: if the client paid more than necessary or wants to quit the activity, you can trigger the refund directly from this screen.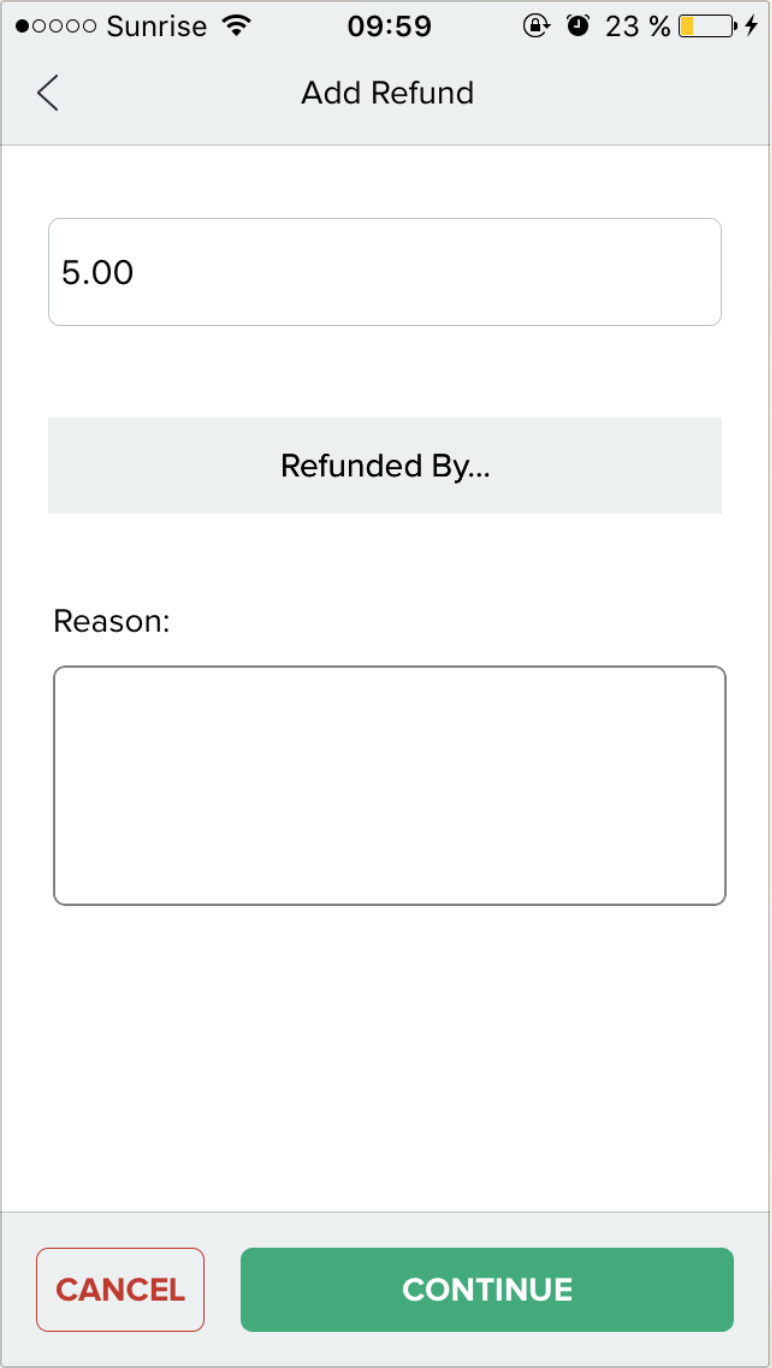 Send all tickets to: a pop will appear, asking you to introduce the email you want to send all the tickets to.