Backend app: Getting Started
To download the app, you can find it on your App Store or Play Store in your phone or tablet:
Once you've downloaded the app, open it, and you'll see the login screen. In order to access your account, you need to introduce the email and password you use to access TrekkSoft.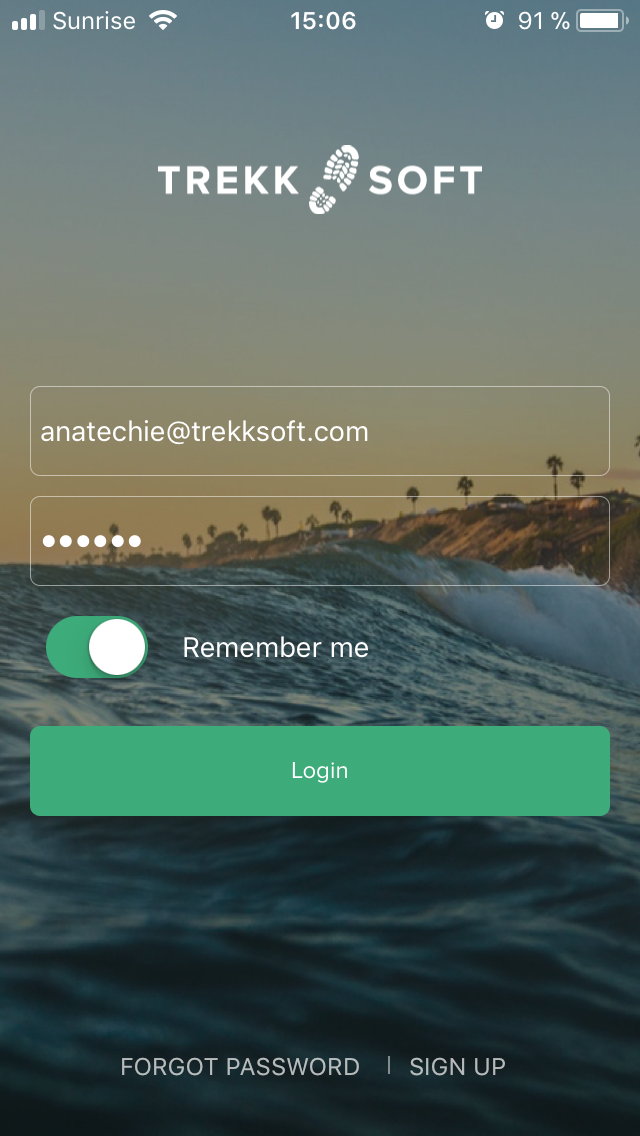 If your email is linked to more than one TrekkSoft account, we will ask you which one you want to access: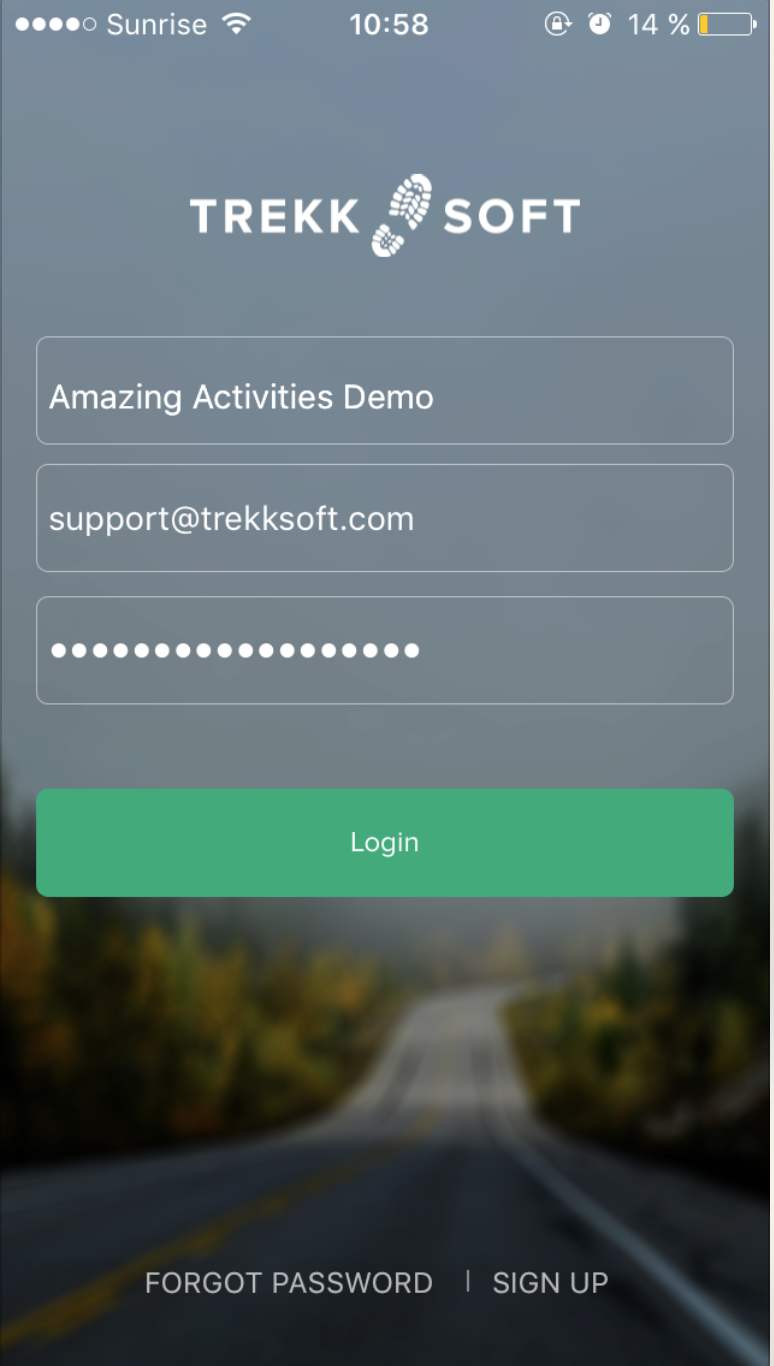 This is the Home Screen, from which you can access the four main sections of the app and check your latest bookings: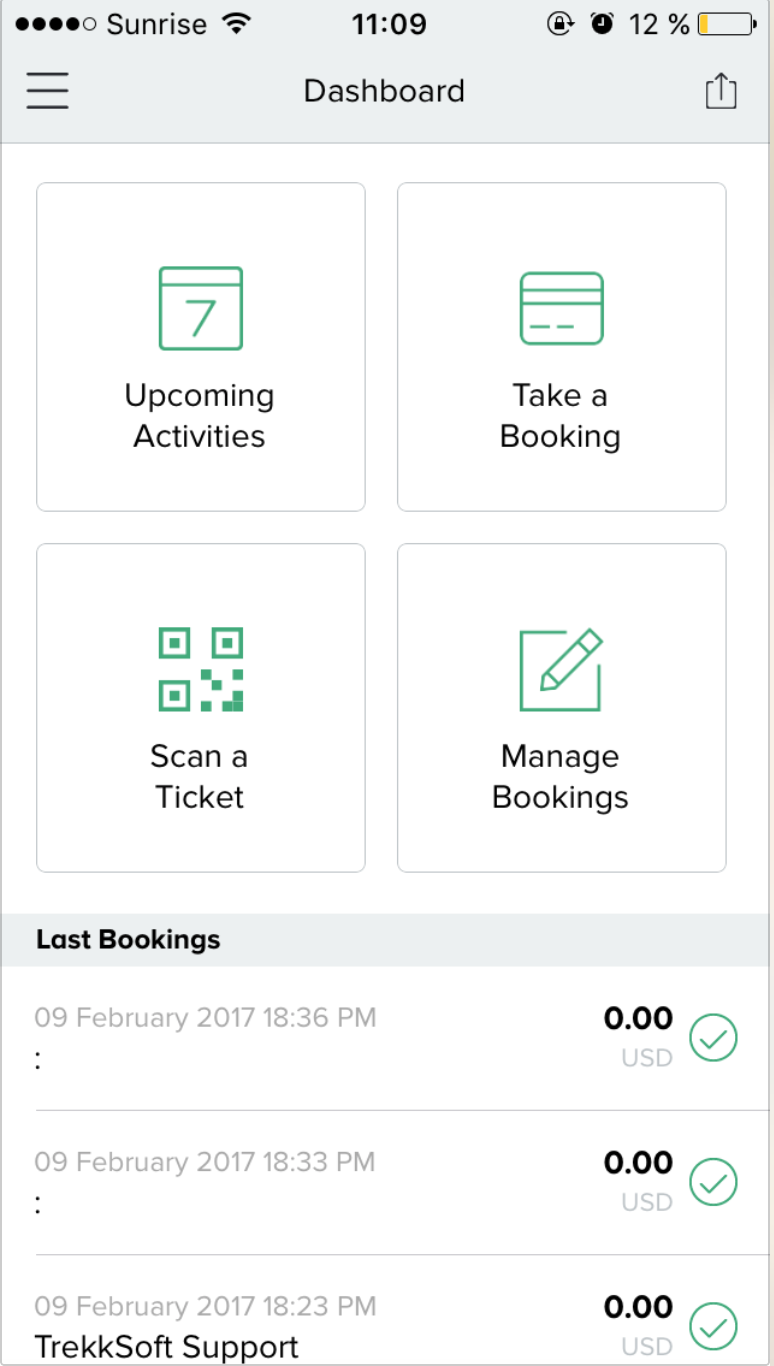 The Burger icon on the top left screen is the menu, this is how you'll mostly move through the app, you can always find it in the same place: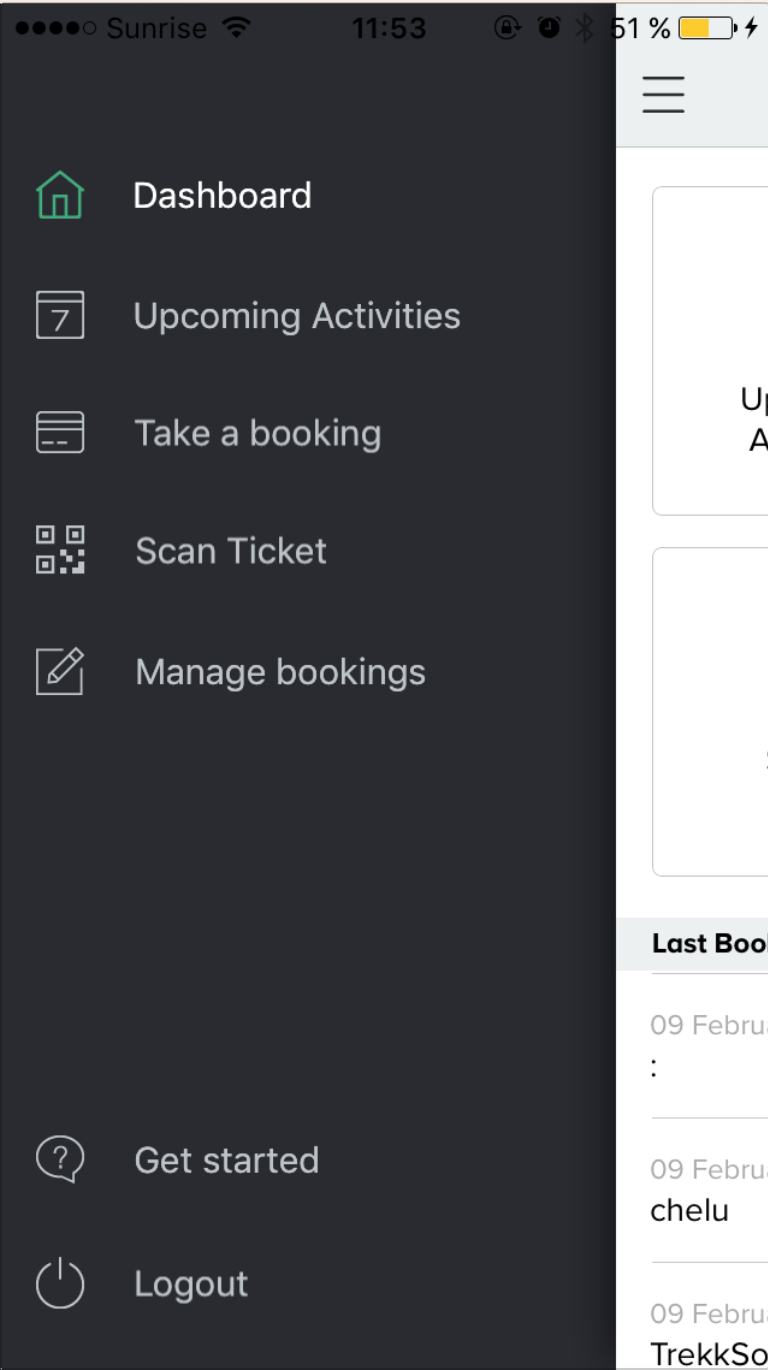 On the Dashboard, you can see the latest booking that your system is receiving, just as in the Desktop Dashboard.
On the Menu;
Get Started: here you'll find a bit of documentation on the app and how to start getting used to it.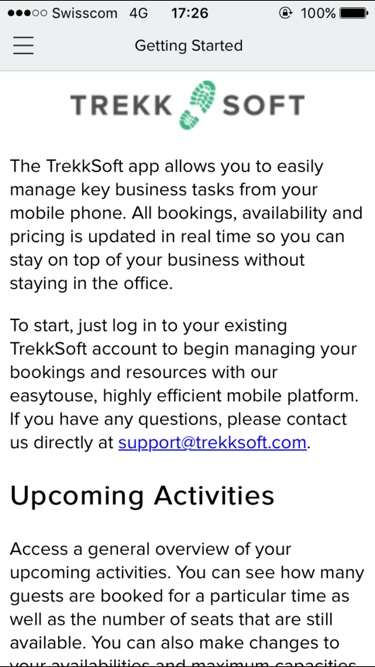 Logout: in case you have other accounts, we've added this shortcut for you not to have to close the app and open it again.